Top U-16, U-14 Players To Slug It Out At Kaduna Junior Tennis Tourney
Top U-16 and U-14 tennis players will be slugging it out at the 11th edition of the Kaduna Clay Court National Junior Tennis Championship holding in November this year.
According to information made available to Nigeria Tennis Live, this tournament will hold from Monday, 23 November to Sunday, 29 November at the Kaduna Club in Kaduna State.
This is the first time the club is hosting a tennis competition since the outbreak of the Covid-19 pandemic and the tennis association is working assiduously to ensure that every protocol, as approved by the International Tennis Federation (ITF), the ITF Code of Conduct and the regulations of the Nigerian circuit, is followed to the latter.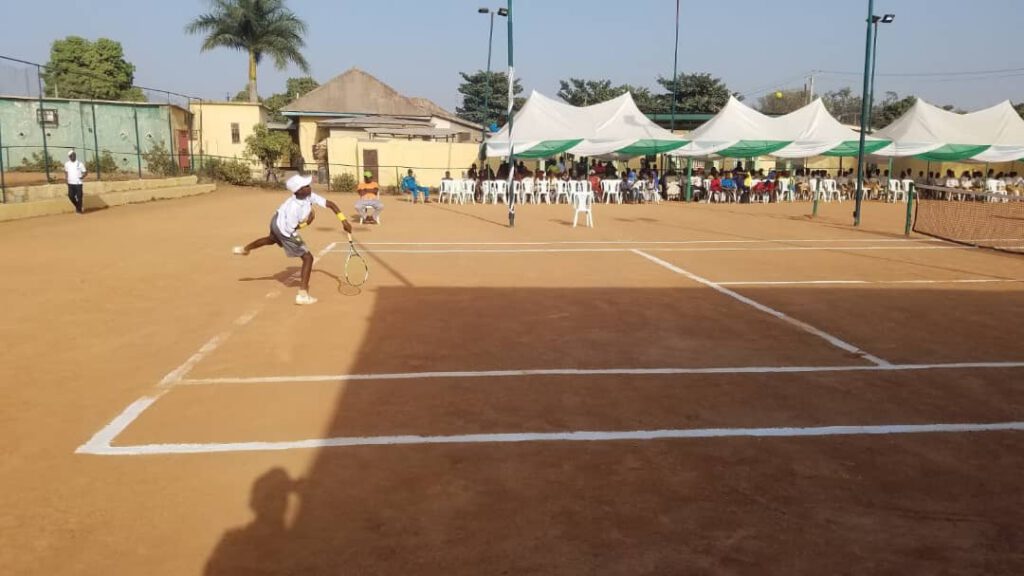 The factsheet sent to Nigeria Tennis Live indicates that four players (one boy and one girl for both age categories) and a coach from each of the states are entitled to accommodation. The statement read, however, that associations that can cater to more players can have them attend the competition.
Deadline for the submission of entry is fixed at Friday, 20 November, after which period, entries to participate in the competition will be closed.
This piece of information will be coming as good news to parents and coaches of junior tennis players, as it follows almost immediately after the junior edition of the annual Central Bank of Nigeria (CBN) Open.
Youngsters like Oiza and Nene Yabuku, Seun Ogunshakin, Serena Teluwo, Mary Udoffa, Iye Onoja are expected to star at this competition which is in its 11th season.
Nigeria Tennis Live also confirmed from Ubale Mohammed, the Tournament Director, that the State Governor, Mallam Nasir el-Rufai, is doing all he can to revive tennis in Kaduna State, especially starting with the junior competitions.
Our correspondent will be giving up to date reports in the countdown to the junior tennis competition which will be played on clay court.
Tagged:
Coach Ubale Mohammed
Junior tennis tournament
Kaduna State Tennis
Serena Teluwo