Top 10 Nigerian Junior Players In The World (Boys)
Nigerian players have shown bookmakers across the globe that with the enabling environment and appropriate resources, they can thrive, and thrive very well.
Not only have these players shown their abilities on the world stage, they have done it as consistently and as convincingly as possible.
However, the recently released Junior ITF Rankings don't particularly show the progress being made by these Nigerian youngsters.
While they may have been developing in terms of exposure and abilities, the players' rankings have not been commensurate with their performances and growth.
Nigeria Tennis Live highlights 10 of the Nigerian youngsters who are still flying the country's flag in the world, despite the difficulties.
10. Peter Oche John
Very few Nigerian tennis followers will not be conversant with this 17-year-old Benue indigene's exploits as he has featured prominently at the Junior ITF events in Abuja since 2019; his best outing being in 2022, where he lost to current African U-14 number one player – Seun Ogunsakin.
The right-handed player may have started his foray into the world of tennis at an advanced age of 12, but he has done enough to be among the top 10 best juniors from Nigeria on the world rankings in just five years.
With the proper guidance and resources being provided, Oche is one player who still has chances of excelling.
9. Fortune Joseph
After dropping from his highest ranking ever of 1242 in the world which he attained in January 2023, it has not been easy for this young man to get back his mojo.
Unfortunately for him, many of the other youngsters have 'seemingly' left him behind and stepped up their game and moved past this talented player.
While tournaments have not been totally favourable to him, he has shown over the years that he's no fluke. However, like many Nigerian players, he needs the right exposure to get him up there.
8. Prosper Ikenna Okonkwo
At 14, he is beginning to look like a proper, proper tennis genius after first bursting onto the scene with the Junior ITF event in Abuja in 2023. Although he started with a not-too-eventful spell in 2022.
After announcing himself with two Main Draw wins, despite qualifying after getting two byes in the preliminary stage, Prosper bowed out in the quarterfinals of the event.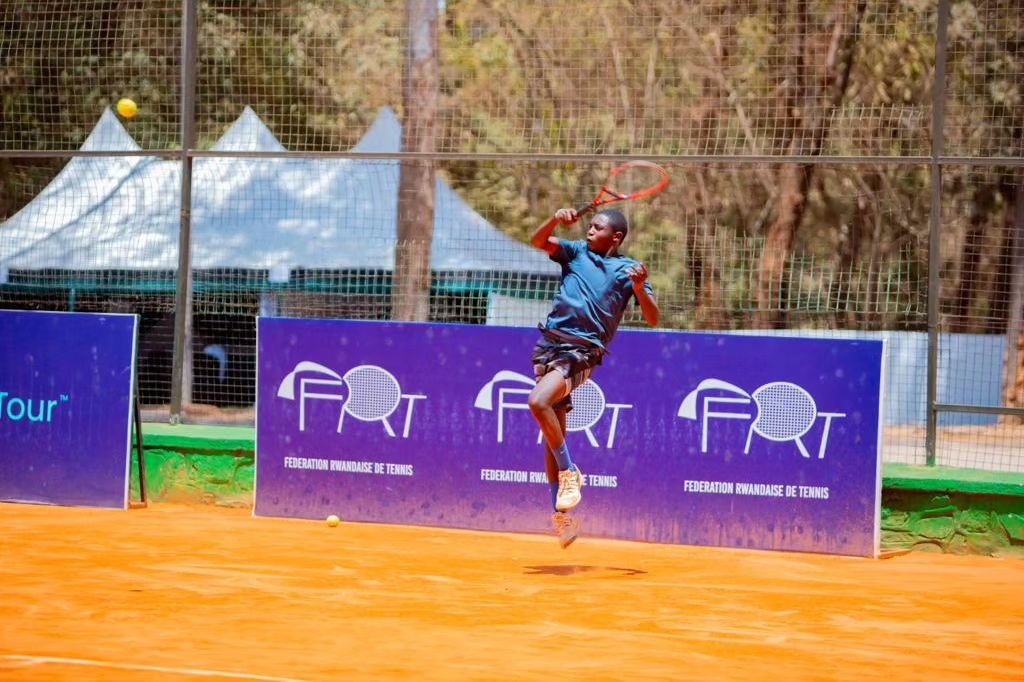 The second week wasn't but he played a final set thriller against the 'all powerful' Daniel Adeleye, an indication that he's not a player to be spoken lightly of.
Prosper played three weeks of Junior ITF event in Kigali, and from his performance, there's no gainsaying the fact that this young man was born to play tennis, as he upset the tournament's number 5 seed – on clay court!
He was also a doubles winner at the U-14 African Junior Tennis Championship in Morocco, where he partnered pristinely gifted Seun Ogunsakin.
7. Ibrahim Suleiman
If you call him an OG of juniors, you may not be wrong, because 'Ibro' is that man who's played the Junior ITF events to a reasonable extent.
He's currently ranked 1343 in the world, and has always been very close to winning Junior ITF events but always comes short in the semis, quarterfinal and for once made it to the final.
Ibrahim is one of the Nigerian players who have benefited from the Junior ITF tournaments organized in Nigeria as he has participated in virtually all the editions hosted in Abuja, Nigeria's Federal Capital.
At 18, he may have passed his hay days in the juniors, but he still remains one of Nigeria's top players on the world stage.
6. Mubarak Ganiyu
After moving 32 places up the ladder, Mubarak is gradually moving towards breaking into the top 1000 players in the world of junior tennis.
Despite his stop start tennis development, this youngster has not stopped showing what he is capable of doing when the opportunity presents itself.
His recent exploits in Ghana may have also strengthened the 16-year-old player's standings, but he surely does not have anything to prove to anybody again after all his beautiful exploits on the African junior scene before he started playing ITF tournaments.
Mubarak is certainly climbing the ladder the proper way, and is one of those players Nigerians have to keep tabs on in years to come.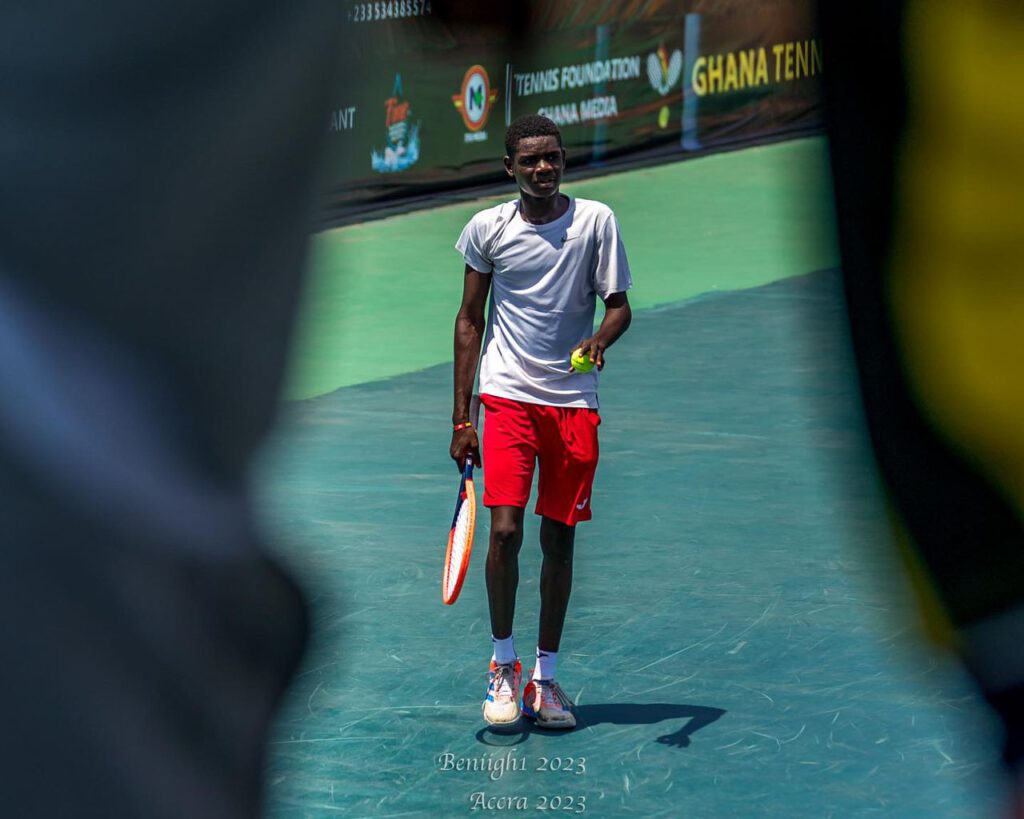 5. Joseph Franklin
His name may not ring a bell in the ears of tennis observers across the country, but if there's something this player has mastered, it is the art of consistency.
His spot as the number five player on this list may even come as a surprise to many who have watched the exploits of Prosper Ikenna in 2023, yet Joseph stays more than 350 places below this young man.
Statistics show that he may have lost more matches than he has won on the Junior ITF Circuit in Nigeria, but this teenager wouldn't stop pushing, and this is one of the reasons he currently sits at 1109 on the rankings.
Not many will believe that he was among the top 1000 in the world as at January, 2023, but a lack of tournaments has impeded the growth of the 15-year-old youngster.
4. Seun Ogunsakin
Coming strongly at number 4 is the indisputable African U-14 champion who remains in a class of his own among his peers.
While many expect that he'd have picked up on the ITF Juniors, especially since this is his last year in the U-14s, Ogunsakin seems to have other plans.
He may have found participation in ITF Juniors a bit unattractive, but he has certainly picked more wins in the U-14 competitions he has participated in, the latest being his African U-14 Masters triumph in Morocco.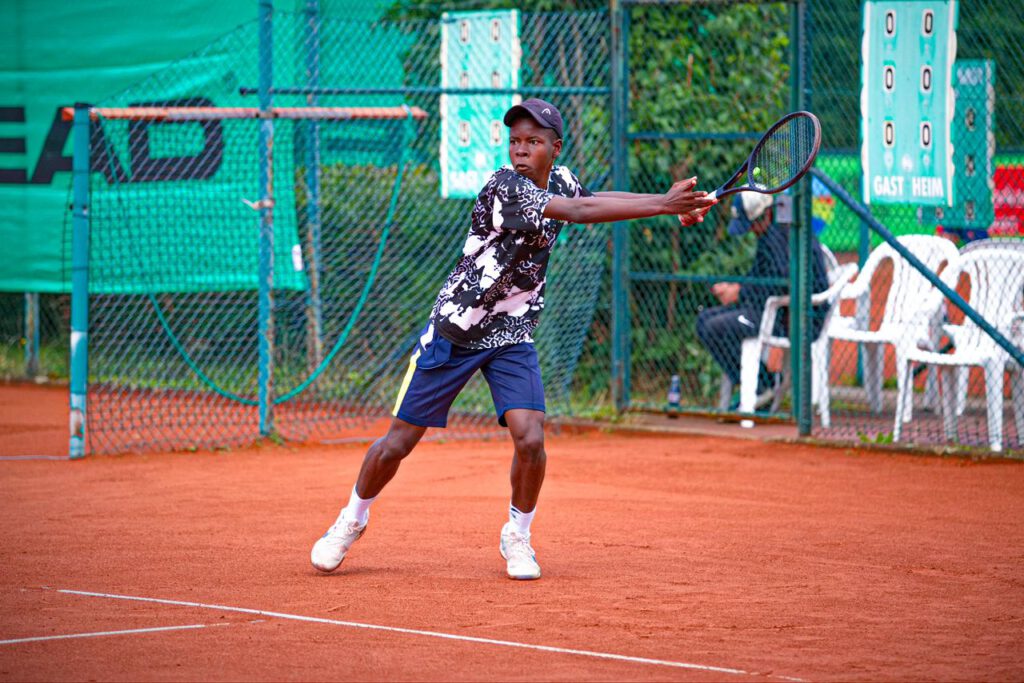 Such is the excitement Nigerians have about this youngster that he is likened to raw gold whose real value is revealed only in layers, as he keeps raising the bar every time.
With his current 980 ranking points, Ogunsakin is believed to be on his way to mingling with the best talents in world junior tennis.
3. Abubakar Yusuf
Abubakar may not have won any Junior ITF event ever, but the frequency of his participation means that he picked up valuable points on the road.
He has played two finals to the top two players on our list, a testament to the fact that he is not a push over in junior tennis ratings.
This 17-year-old is another product of Nigeria's Junior ITF tournaments, where he has consistently performed optimally, and his recent trip to Ghana also added to his exposure which he needs more of if he mut break into the top 500 in the world of junior tennis.
If he continues at this rate, Abubakar is likely to come up clutch in the coming years before he finally leaves the junior cadre of tennis for the upcoming players.
2. Daniel Adeleye
Daniel is finally living up to his billing as one of the most talented players in Nigeria after his recent spectacular performances on the Junior ITF circuit.
Not only did he prove his dominance at home, he also went to show what stuff he's made of when he visited Ghana for the Junior ITF event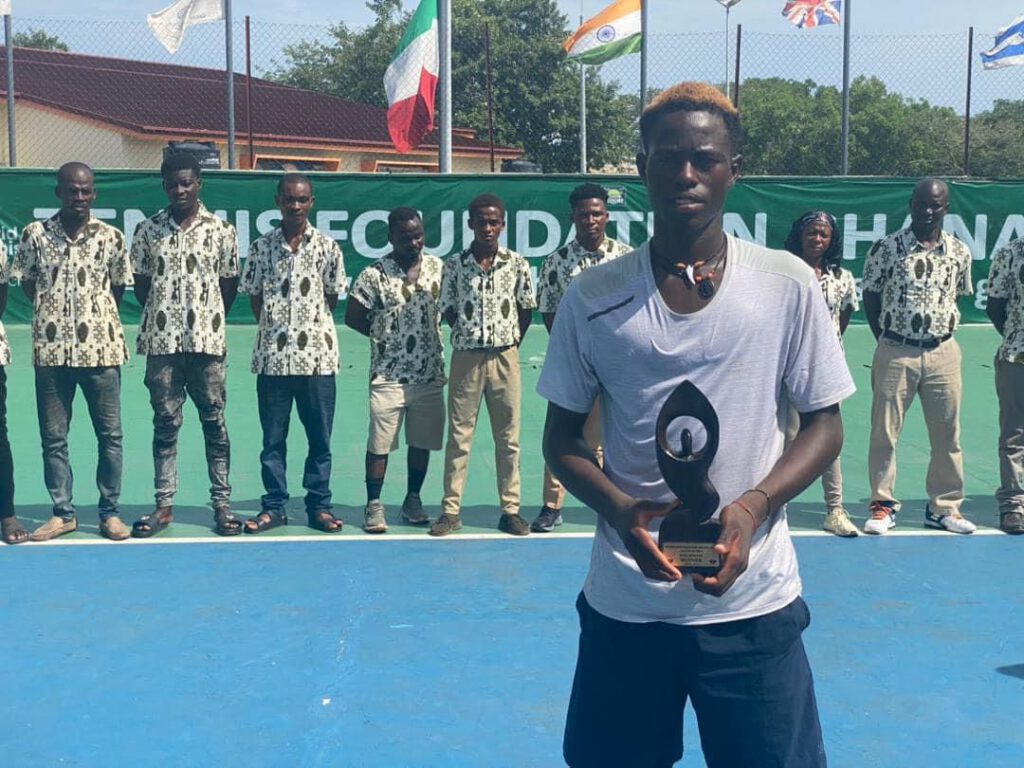 Even though it took a while before this very hardworking young man showed his real talents, he has always had the aura of greatness around him, as he has been a regular at junior national tournaments in Nigeria.
His ranking of 592 in the world despite having limited access to funding for tournaments and trips, is a testament to the fact that he is a really good player, whose only fault was to have been a Nigerian tennis player.
1. David Ekpenyong
Without any iota of doubt, the man fondly called Mr. Lanky is unarguably Nigeria's best player in both the junior and senior cadre.
Internationally, he is ranked in top 300 and is Nigeria's number one ranked player. But that does not show the totality of the talent at the disposal of this Nigerian power player.
Such is his talent that one of Nigeria's most respected coaches told our correspondent that "Ekpenyong is a raw gold, Nigeria doesn't know what they have with that boy.
"They have to nurture him properly and this is his time. If they miss it, they may not actualize the potentials that he has. He is a really gifted player."
His ability is known to all, but more important is the exposure that he is getting at this time, what with the Junior ITF tournaments he has been playing across the world, and winning too.
Nigeria is truly blessed to have these ten players hoist her flag on the international stage, and at least one of them is surely a candidate for top 100 in the world.
Tagged:
Abubakar Yusuf
Daniel Adeleye
David Ekpenyong
Fortune Joseph
Ibrahim Suleiman
Joseph Franklin
Junior Tennis Players in Nigeria
Mubarak Ganiyu
Peter Oche John
Prosper Ikenna Okonkwo
Seun Ogunsakin