These Eight Players Have Taken PTR Coaching Course To Become Tennis Coaches (Photos)
No fewer than eight players have taken the PTR Certification Course in their bid to become tennis coaches.
The training which was held at the National Stadium, Surulere, Lagos and organized by Coach Abel Ubiebi of the ACES Tennis Academy, was an eye opener for the would be coaches.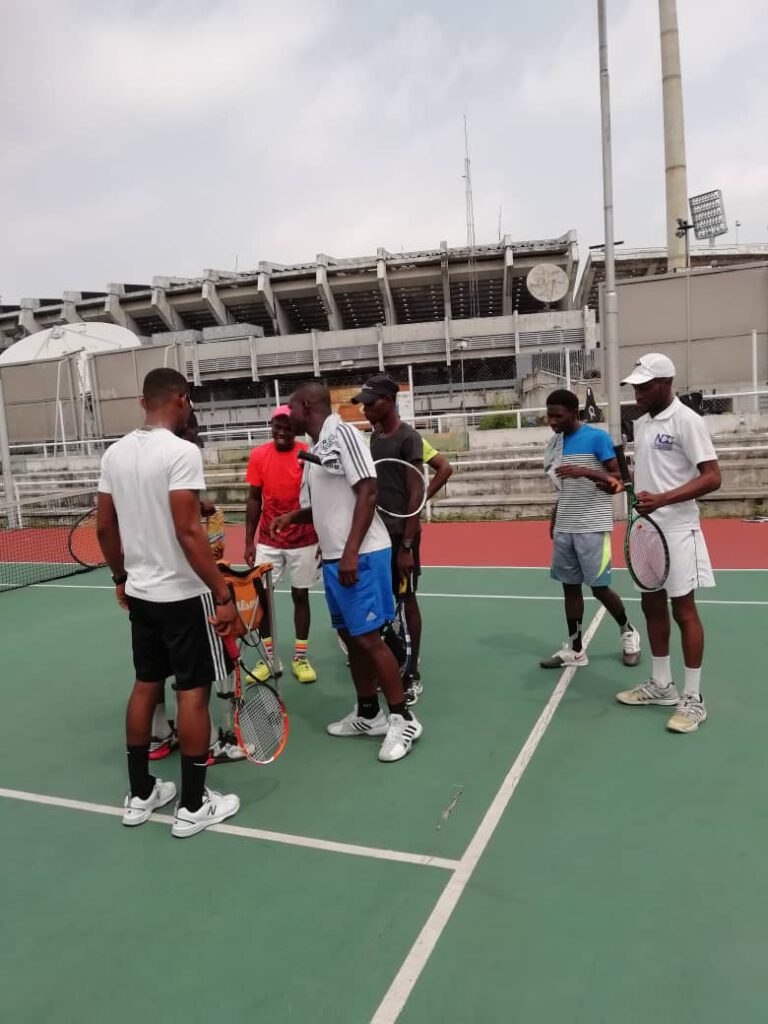 Nigeria Tennis Live gathered that this training is the first in the series of 'tests' the players have to pass through before they can become certified PTR coaches.
The training kicked off on Monday and the practical test was concluded on Thursday, 24 October, ahead of the online test which the players will take before finally getting certified.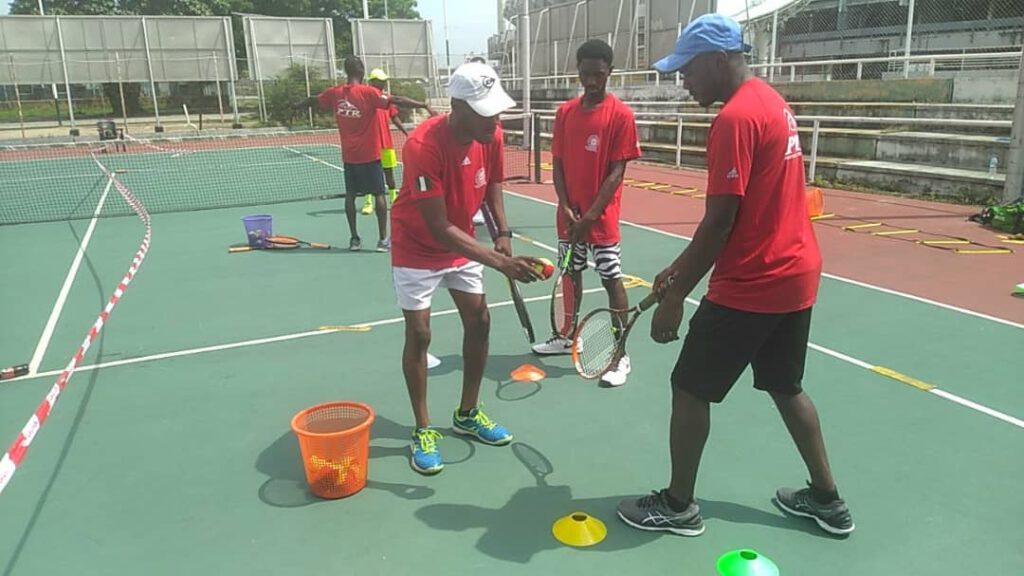 According to Coach Ubiebi: "They had training in the 10 Under level 1 ( red, orange and green balls) as well as the 11 – 17 Years level 1.
The vastly experienced and certified PTR Tester also added that: "Their performance in the practical and written tests will determine the status of their certificates.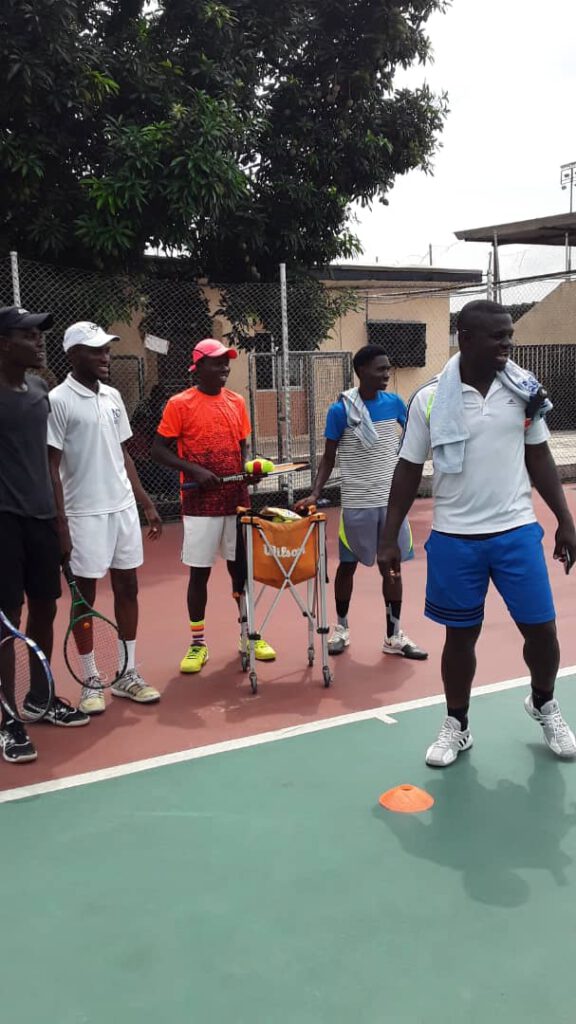 "They had the practical test here after the training. They will have online written test in about 10 days time. And after 4 weeks, they will have their results sent from PTR Headquarter in South Carolina."
"The certificates are graded thus: Professional, Instructor and Associate instructor."
The names of these players include: John Dickson, Ambrose Michael, Akinyeju Michael, Odeyemi Ayobami.
Others are: Agbabiaka Tobi Thomas, Martin Akomolafe, Onwa Chekwube Emmanuel and Omodara Ayodeji.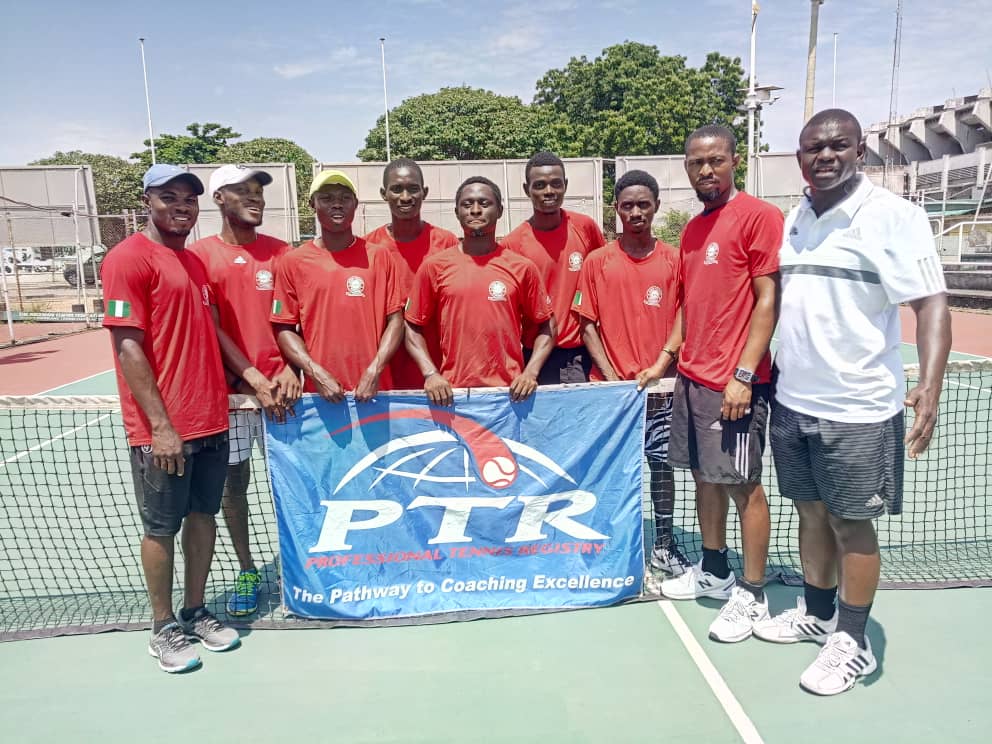 Tagged:
Aces Academy
Coach Abel Ubiebi
PTR Coches Certification Course
Tennis Coaches
Tennis in Nigeria