Tennis Fam, What Happened To Coach James Anukam?
For those who were conversant with tennis in 80s, the name James Anukam will surely not sound new or alien, especially amongst those with whom he held sway in the country at the time.
History has it that the likes of Abdulrahaman Idi, Joel Adi, Murtala B. Habu, III, Abdullahi Shehu, Kyrian Nwokedi were some of Anukam's contemporaries in the sport.
Such was his prominence at the time that he was representing his State and Nigeria at major tournaments, where he won a number of medals.
Anukam played school sports, was outstanding in the juniors, and was among the elite players in the senior category when he rose up the rank.
"I played classics at the time as well as Davis Cup for Nigeria. I also played the National Sports Festival. I won over 38 medals in juniors, seniors and school sports games. I was dominating tennis at the time," he said in an interview with Nigeria Tennis Live.
Like most tennis players who still intend to remain in tennis after 'hanging their rackets' actively, Coach Anukam picked it up again in a coaching capacity.
According to him: "I went for tennis courses and started coaching. One of my players is Uche Oparaoji whom most of you refer to as Lefty. I started with him when he was very young and you all can see who he has become today".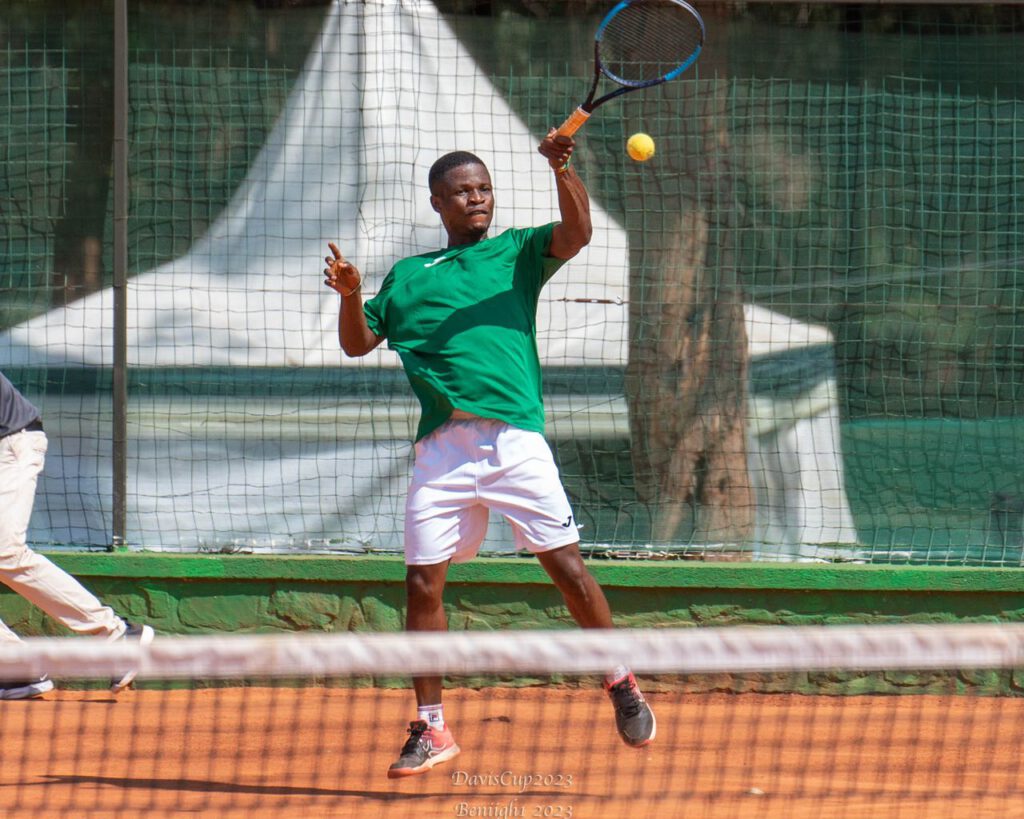 Despite his success as a player and as a coach, Coach Anukam is not in a good health condition, he is visually impaired.
Reports say this challenge started in year 2007, but this Imo State coach says he does remember precisely when the whole thing began because, according to him: "the more the days pass by, the less I remember the things from the past."
However, the coach remembers, quite sadly, the incident that led to his visual impairedness. A development which has left him extremely dependent, helpless but not without hope.
"I took My kids to a tournament, a national event, when it happened. I don't remember the year but I know that it was a ball that hit me on the left part of My eye.
"If not for God that saved Me, I could have undergone an operation at the time, because it was initially bad. But because it has taken time to heal, it has become inevitable to carry out a surgical operation on the eyes because I can no longer see with them now," he said in an emotion-laden tone.
"It's not easy to be in this situation because it has reduced my ability to do things the way I should do them, how I want to and when I want to.
"I was to travel abroad to further my education and play for the country when the whole thing started coming up," Anukam added.
An issue which started slightly as an issue to the left eye degenerated into something really terrible as he became helpless and subsequently found it difficult to provide for his family.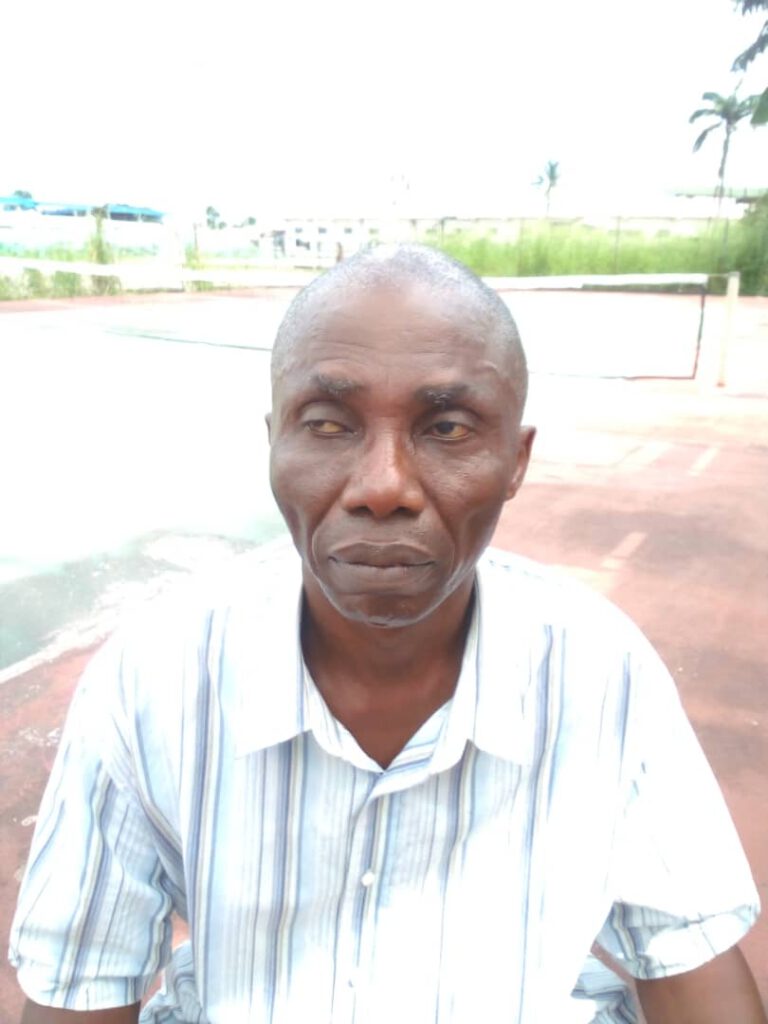 He explained, sadly, that he excused himself from his family, especially his children, as he had found it difficult to provide for their basic needs.
"As kids, their dad was no more handy and they wanted to go to school. They're bright. I had to excuse myself from them. As a man, when the kids are crying and I'm crying, what do you want Me to do about it?
"My twins are in the university and they want to withdraw, but I'm encouraging them to keep staying put," he said with deep pain covered with an enthusiastic outburst.
Asked where his wife has been since the incident occurred, he narrated that: "It's a very serious thing, you know women and the way they are. They tend to make a distant move from you.
"If not for the way God has been piloting My affairs, it wouldn't have been easy.
"I rented an apartment in town, but I'm no longer there. Their mum rented another place for them. So, I decided to come back to My village which is very close.
"I have a lot of people around Me. God is the number one, and His angels. And luckily for me, my younger brother's wife equally takes care of me. Other younger ones are also there.
"I just want to feed well and be able move around. I need a lot of help to carry out this surgical operation because that is the only way out of this predicament.
"I'll be really grateful if you can help me put this out there for many of many friends and colleagues who may not even know where I am or what I have become."
Tagged:
Coach James Anukam
Tennis Coach