Teluwo, Yakubu Sisters Battle For Honors As 14th Junior CBN Open Hots Up In Lagos
The 14th edition of the Central Bank of Nigeria (CBN) Junior Tennis Championship is set to kick off in Lagos, after the prolonged delay caused by the global Coronavirus pandemic.
The one week long Invitational tournament hosted by the CBN in partnership with the International Tennis Academy, ITA, featuring the best junior tennis players selected nationwide battling for honors in five major categories (Boys – 12,14,16, and Girls – 14&16), will be played at the Lagos Lawn Tennis Club, Onikan, Lagos from 6-11 October, 2020.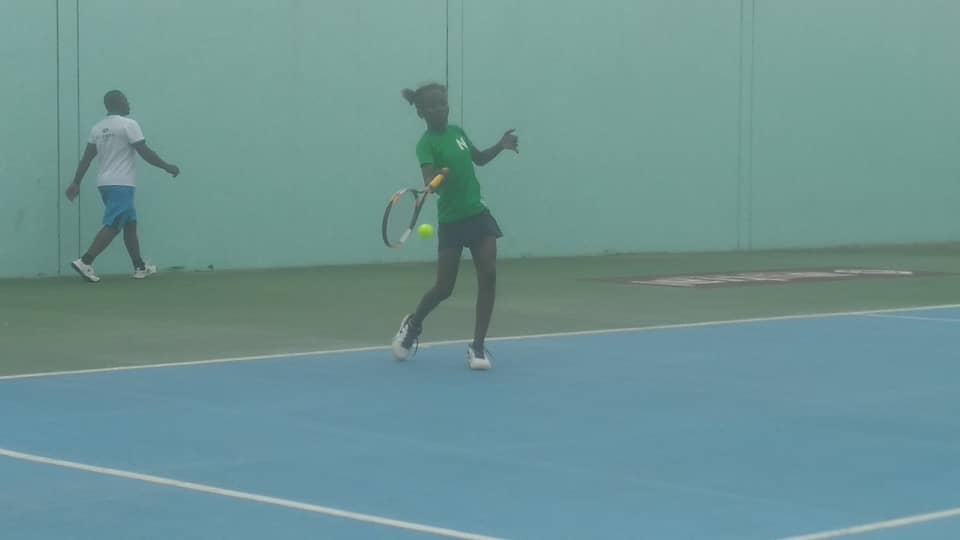 Following the arrival and registration of all participating players on Tuesday, round-robin fixtures commenced on Wednesday and will end on Friday. Semi final games will be played on Saturday while finals will be played on Sunday.
Suleiman, Omolade Looking To Retain Titles
Suleiman Ibrahim and Omolade who both emerged as the Most Outstanding players will be looking forward to retaining their MVP titles from the 13th edition.
Omolade who defeated Omolayo Bamidele to emerge victorious at the Girls under 16 category, while Suleiman Ibrahim couldn't defeat David Dawariye at the finals of the under 16 boys.
Esther Ehimebe, Nene Yakubu, Serena Teluwo who won respectively in the categories 10s, 12s, and 14s respectively for the Girls while Yohanna Yakubu, Arwal Jaji and Seun Ogunsakin came out tops in the under 10s, 12s, and 14s categories for the boys.
No Corona Worries
Due to the global pandemic, the International Tennis Academy (ITA), organizers of the tournament, have allayed fears concerning the safety of the over 150 participants, as all persons going into the tournament's venue will undergo a compulsory health check routine which include temperature checks, without exception by qualified medical personnel.
In the official press release, they also affirm that adequate arrangements have been made for a secured hotel to accommodate all participants.
"Happily, tennis lends itself to social distancing and the LLTC with 3000 sitting capacity and nine courts is a perfect facility," added the statement.
Also, all players, their coaches, and parents will be supervised to observe safety protocols, while nose masks will also be made available daily for the players when they are not playing, along with hand washing and sanitizing fluids.
Tagged:
CBN Juniors
Junior tennis tournament
Lagos Lawn Tennis Club
Nene Yakubu
Serena Teluwo