Seun Ogunsakin, The Indisputable African U-14 Super Champion
Despite his quarterfinals loss in the Singles event of the African Junior Tennis Championships for U-14s in Morocco, Seun Ogunsakin remains a player to beat in Africa.
The Ekiti-born tennis prodigy would later partner Prosper Ikenna Okonkwo, another talented Nigerian, to win the tournament's doubles event, but this wasn't even the peak of it.
When it mattered most – the African Masters U-14, the Nigerian teenager turned up and went on a five game unbeaten streak en route to the final, dusting the best players on the continent away with reckless abandon and devastating speed while at it.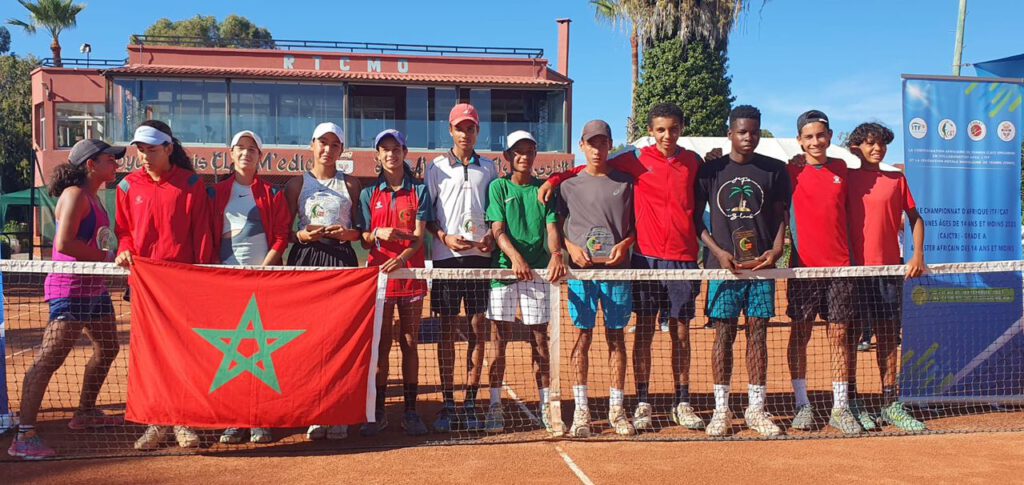 Such was his dexterity that he was admired by coaches and players who watched him play in Mohamadia, Morocco, venue of the competition, as they were all in awe of his abilities.
In the final match, which showed his strength and talent above everything else, Ogunsakin's performance showed why he is revered within and outside Africa by his peers.
He came up against Tunisia's Ahmed Darmoul in the final game, and it was indeed a battle for the ages between two outstanding players.
The Nigerian player won the first set with a 7-6(2) tie break score line and lost the second set by the same margin – 6-7(3), but he came out roaring in the third set to claim a famous victory on the clay courts of Morocco. He won 6-3.
On the lips of everyone who was watching was the name Peter (his official name on the ITF) and how amazing he is.
For the first time in many years since the exploits of living legend Abdulmumin Babalola, it does appear as if Nigerians can lay claim to another deadly southpaw player with instincts to take out opponents with so much poise and finesse.
While his tennis development continues in Tunisia, the player is fast becoming one of Africa's most sought after player. But beyond that, Nigeria is fast breeding another super talented and amazing youngster in Ogunsakin.
Tagged:
African Junior Tennis Championship
Seun Ogunsakin