SAPETRO: Akwa Ibom's Paul-Effiong Upsets Aluko To Land In Semis
Wisdom Paul-Effiong from the GEUF Tennis Academy in Akwa Ibom played a very tactical match to upset group favourite Nathaniel Aluko from the Country Club Lagos to book a place in the semifinals of the SAPETRO Futures Tennis Championship.
Paul-Effiong trailed for most of the match but caught up with the six feet tall 13-year-old Aluko at 8 – 8 and then dominated the ensuing tiebreak by mixing his shots and changing the tempo for an opponent who preferred straight hard hitting.
The other group winners in the Boys 14 category are Onyekachi Ogumjiofor from Oyo State, Seyi Ogunsakin from Ekiti and 12-year-old Chukwudubem Amasiani from Abuja who was given a wild card into the higher category.
The semifinalists in the Boys 16 category are; Aina Henry, the top seed and teammate Gbolahan Olawale from Ondo, Kater Kpum the second seed from Benue State and David Edwards from Lagos.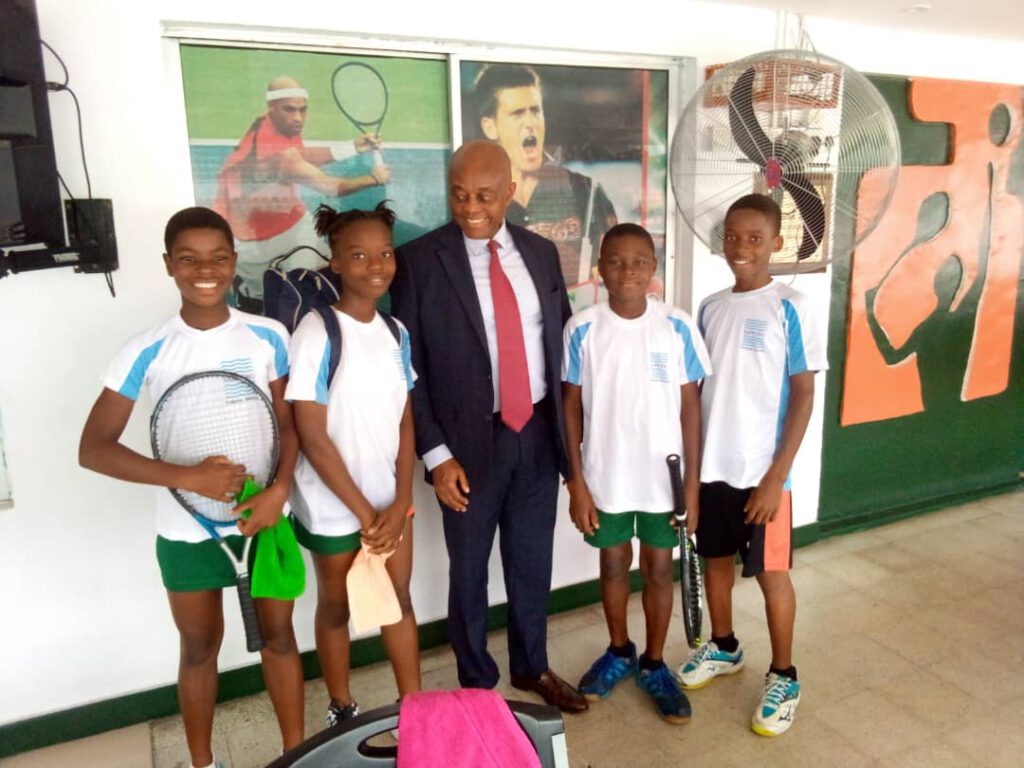 In the Boys 12, Amasiani and his brother Ikem made the semifinals. They are joined by Lebi Eniola from Lagos and Goodluck Sakwe from Bayelsa.
In the girls' events, rivals Mufu Atilola and Roseline Nana kept their hopes for a final showdown in the Girls 12s alive by breezing through the group matches. They are favourites to reach the final against Karina Opuene from Bayelsa and Success Godwin from Lagos when the draws are made tomorrow.
The fight for a place in the Girls 14s final will be contested for by Logolay Holzendoff from Benin City, Toluwase Agunbiade from Calabar, Gloria Samuel the top seed from Ekiti and Goodnews Aina also from Ekiti who survived a spirited effort by Taraba State's Charity Christopher to cause an upset.
The week-long tournament run by the International Tennis Academy at the Lagos lawn Tennis Club is scheduled to end on Saturday with a grand finale starting at 12 noon.
Tagged:
Akwa Ibom
GAUF Tennis Academy
Nathaniel Aluko
Onyekachi Ogumjiofor
Seyi Ogunsakin
Wisdom Paul-Effiong