REVEALED: Nigeria Could Have Lost Quadre To Another Country After US Visa Denial
Facts have emerged on how Nigeria could have lost her number one female player, Oyinlomo Quadre, to another country in 2019 over US visa denial.
The Nigerian superstar had been invited to play the Eddie Herr and Orange Bowl competitions on the back of her outstanding performance all year round.
But on each occasion she went to the US Embassy in Nigeria, she was denied visa to the competition, a development which was very devastating for the youngster.
Nigeria Tennis Live has now gathered that such was the disappointment of the player at the time, that she would have changed nationality.
This much was revealed by Aminat, the player's elder sister, who categorically stated that the African junior star cried all week long following the denial.
During an interview with Nigeria Tennis Live, she noted that: "I cannot begin to overemphasize how disappointing the NTF administration was during that period. Honestly.
"How can a national player be denied a visa? It doesn't make any sense. I don't care what the regulation was or… I don't know."
"She was going there to represent Nigeria, so their job was to do everything they could to get her a visa.
"Whatever it is, whether to go to the ministry, to go to any length, just to get her that visa.
"But… not once, not twice," the visibly angry Aminat added.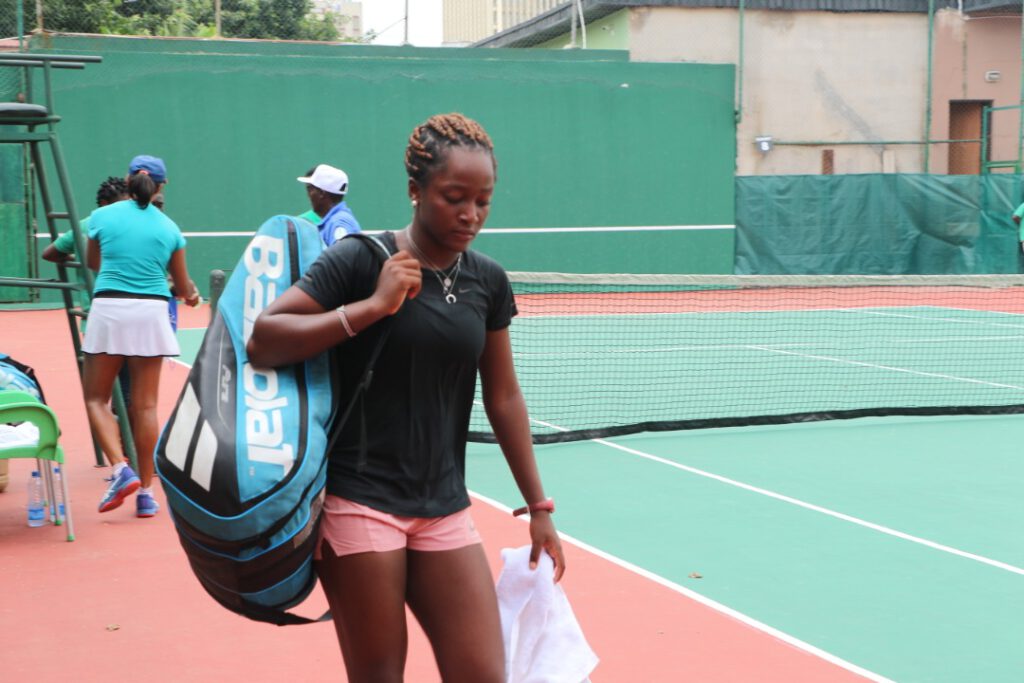 On how the Nigerian Slam winner could have become the citizen of another country, her sister noted that she actually conceived in her heart to make this happen.
She said: "In fact, that period, I was even thinking to myself, maybe I'll go and get another nationality for this girl…
"I couldn't even say it out, that my sister who's the Nigerian number one, and was trying to go for the Orange Bowl, needed a visa, and she couldn't get it. Why?
"So, the thing is, she has friends that actually played this tournament, okay? She has friends that were actually working towards getting there also.
"For every tournament she was playing before then, one of her targets was to play that tournament, because that would have opened her to a lot of opportunities.
"That tournament would have been a deal breaker for her if she had gone, but it didn't work out."
But how exactly did the 17-year-old react to the visa denial?
"She was crying all through, in fact, for once in her life, I think she regretted being a Nigerian because every of her friends, every of her colleagues got the visa and they went," Aminat explained.
"Look at it this way, the reason she didn't go was not because there was no money. (It was) because of visa of all things.
"If it were money, we would have said financial issues, so expensive, but it was something as little as visa for a national player.
"Something that could have done the NTF a great honor, having their player out there," she added
Tagged:
American Visa
Aminat Quadre
Eddie Herr
Orange Bowl
Oyinlomo Quadre