One of Nigeria's tennis greats, Abdulmumin Babalola, has poured encomium on Oiza Yakubu, the budding tennis sensation, after a solid show at the ongoing Rainoil Open Tennis Championship.
The youngster was responsible for the defeat of a former Nigerian top player of many years, and also sent the tournament's number eight seed packing in the second round of the competition.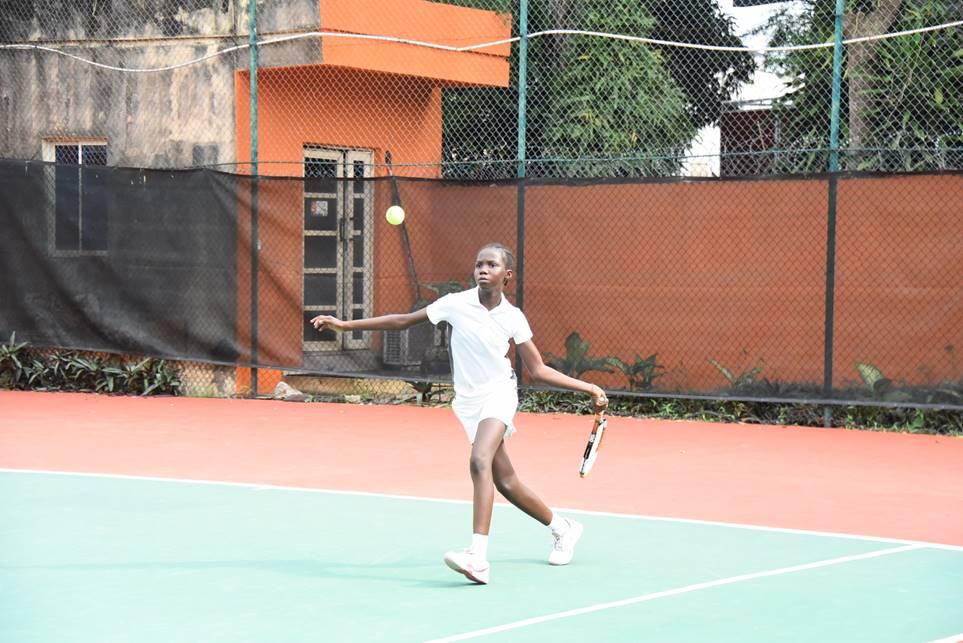 But her fairytale run in the competition came to an end when she met a stiffer opposition in former national champion, Christie Agugbom, who won in two straight sets.
After her unprecedented wins, however, the youngster's name immediately became an item on the lips of tennis followers and observers at the Ikoyi Club 1938 where the tournament is holding.
And one of such applause came from Nigerian tennis legend, Abdulmumin Babalola, who singled her out for praise after her unbelievable display.
The Davis Cup team captain, during a chat with Nigerian Tennis Live, noted emphatically that Oiza is one for the future.
Babalola, who got quite emotional during the conversation, stated that "there was a young girl who defeated two senior players, Oiza, she is a very amazing player."
The former Nigerian number one tennis star who says he is not close to retirement, added that she must be nurtured appropriately so that she can maximize her potentials.
"Honestly, we need to quickly work on that girl, she has all it takes to become a really great player.
"She needs a few additions to her style of play which is already being defined and the sky will be the starting point for her," the Ibadan-based former NCC Tennis League winner, offered.
The tournament which is in its closing stage, still has top Nigerian players in action as the lines of defending champions, Sarah Adegoke and Henry Atseye, Joseph Imeh, Sylvester Emmanuel and Aanu Aiyegbusi and Samuel Blessing.
Nigerian Tennis Live will further report updates from the tournament which is expected to end on Saturday, 17 November.