In 2019, Oyinlomo Quadre became the first Nigerian player to complete the Nigeria Slam after winning all the national tournaments in the country which she participated in.
That feat has not been repeated by any Nigerian player ever since, but with the recent form of Nigeria's number one male tennis superstar, the Rainoil Tennis Open Championship presents an opportunity for the former winner to return to winning ways.
The clay court competition was skipped in 2020 due to the ravaging Covid-19 pandemic but it is now staging a return to the national tennis circuit, with many Nigerian players seemingly keen to do well in the competition which was first won by Henry Atseye.
After his 2017 loss to Atseye, Imeh put in a lot of hard work to clinch the title in 2018 but was unable to maintain his red hot form in 2019 against his friend and then Nigerian number one, Sylvester Emmanuel, who emerged as winner in Lagos.
And since the former Spain-based superstar has not been on the national scene, the expectation of many will be that Imeh will become a second time winner, and complete the infamous Nigeria Slam feat which Quadre achieved in 2019 with her faultless performance.
The Davis Cup player started the year on a promising note by putting up a fight to win his second CBN Open title against Uche Oparaoji, and followed that up with a big win at the maiden edition of Davenotch Tennis Open in Abuja.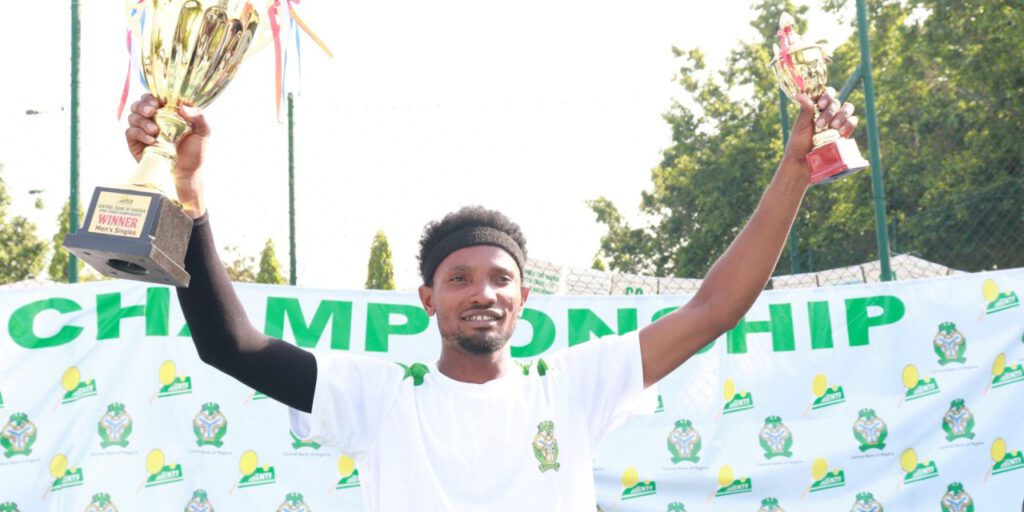 Imeh, a dogged fighter and resilient player on the court, also ran riots at the Dala Hard Court event in Kano and the VEMP Open competition in Abuja, making it a quartet of national trophies for the undisputable number one player.
Winning the Rainoil Tennis Open Championship will all but complete an extremely productive and amazing year for the Nigerian superstar who looks unbeatable at the moment.
The Rainoil Tennis Open Championship kicks off on Monday, 6 December and will end with a grand finale on Saturday, 12 December, and Nigeria Tennis Live will be on ground to give the competition a wide coverage for our followers scattered across the globe.