Quadre Returns, Vows To Win Rainoil Tennis Open
Former Nigerian number one female tennis player, Oyinlomo Quadre, has returned to the national tennis circuit after being away for a few months, and has vowed to win the Rainoil Tennis Open Championship.
The 18-year-old teenager who spoke with Nigeria Tennis Live at the Lagos Country Club, Ikeja, venue of the competition, noted that the period during which she was away was really hurtful for her, as it reduced her chances of achieving her dreams.
She noted that she misses tennis action, but that she's trying to get back and be the best she can be.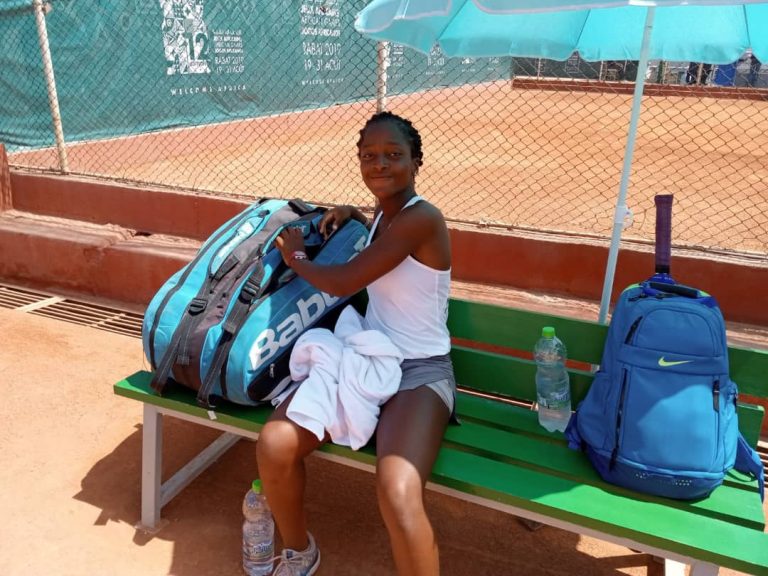 "Yes, this tournament presents an opportunity for me to test my readiness for next year.
"The injury that kept me out was a recurring one, so, I had to stay away for a while to take care of myself and the injured part. But I'm fine now, and I'm back.
"I don't go into any tournament without thinking of winning, so, I'm hoping I can win this competition even though that won't be easy," the Billie Jean King Cup player noted.
The teenager is the tournament's number two seed and has been one of Nigeria's top players for about three years now.
However, because of her previous performances, she will be expected to ease seamlessly into the finals, and possibly win the competition.
But she confirmed that it wouldn't be that easy because of the level of competitiveness in the country at the moment.
"One of the reasons I had to get ready to play this tournament is to test my ability against some of the strong players we have around and get back to my best, so, it won't be easy for me," the Lagos-based talented player added.
She plays her first match at the tournament on Tuesday morning, against another promising player, Toyin Asogba, and it will be a good test for her on her return to the national scene.
Nigeria Tennis Live will update our followers on all the updates from the competition as the days go by.
Tagged:
National Tournaments
Nigeria Tennis Federation
Oyinlomo Quadre