Oparaoji, Otu, Adegoke Advance As CBN Open Hots Up
Uche Oparaoji, a losing semifinalist at the 2019 edition of the Central Bank of Nigeria (CBN) Tennis Open Championship, is one of the star performers of the 2020 episode.
Oparaoji who was stopped by Abdulmumin Babalola on his way to the finals at last year's tournament is seeking a semis berth at this year's competition.
He defeated Ochei Adehi in a 6-0, 4-0 game to set up a clash with Iloputa Ikechukwu, who was also responsible for the defeat of Peter Lawal. He won 6-1, 3-2 (RTD).
Thomas Otu, a former champion, had to fight to the end to defeat Christian Paul, a Davis Cup player, in a three-set thriller.
The former Nigerian number one won 6-3, 1-6, 6-3, to set up a quarterfinal clash against Nomso Madueke.
Sylvester Emmanuel, the tournament's defending champion, showed no signs of slowing down, as he clamped down on Michael Chima with a 6-3, 6-2 win.
In the female category, Oyinlomo Quadre continued her smooth sail with a comprehensive 6-0, 6-0 whitewash of Bunmi Are to book her place in the quarterfinals.
Sarah Adegoke, the former Nigerian number one female tennis player, also continued her quest for title number three with an excellent result on Wednesday evening.
She crushed Omolayo Bamidele 6-1, 6-1 to keep hopes of a third title alive and show tennis followers that she's back and better.
The wheelchair tennis players also kicked off their competition today with regular suspects, Alex Adewale, Williams Ukari and Wasiu Yusuf, dominating the competition.
Nigeria Tennis Live has compiled the full results for the day and the fixtures for Thursday below: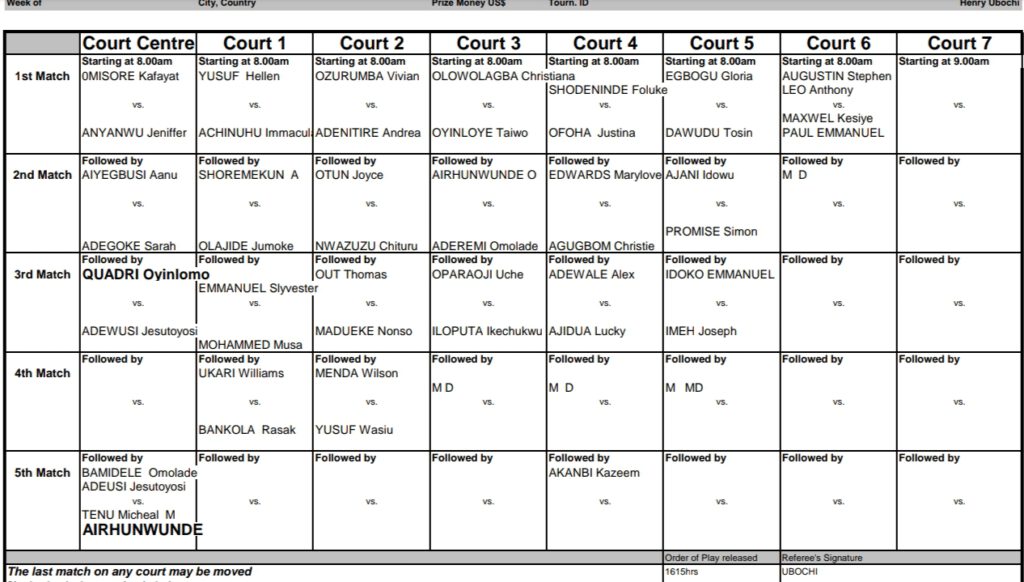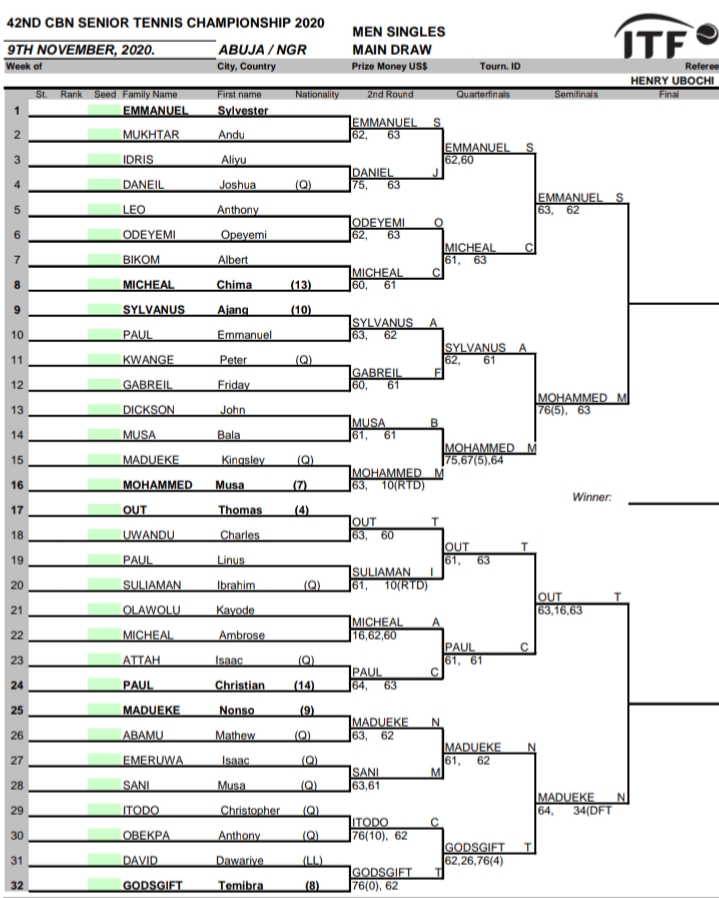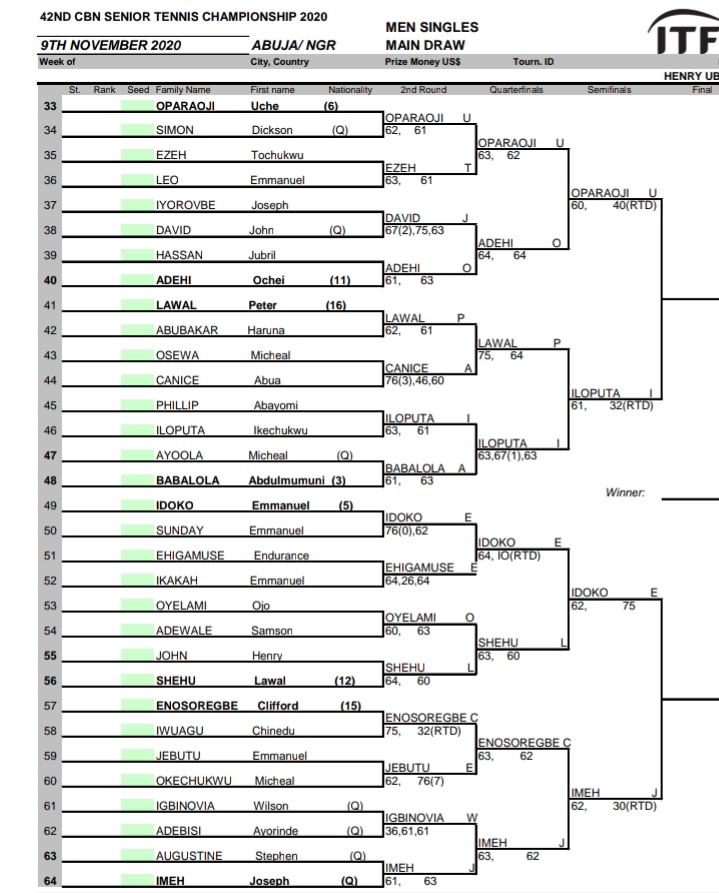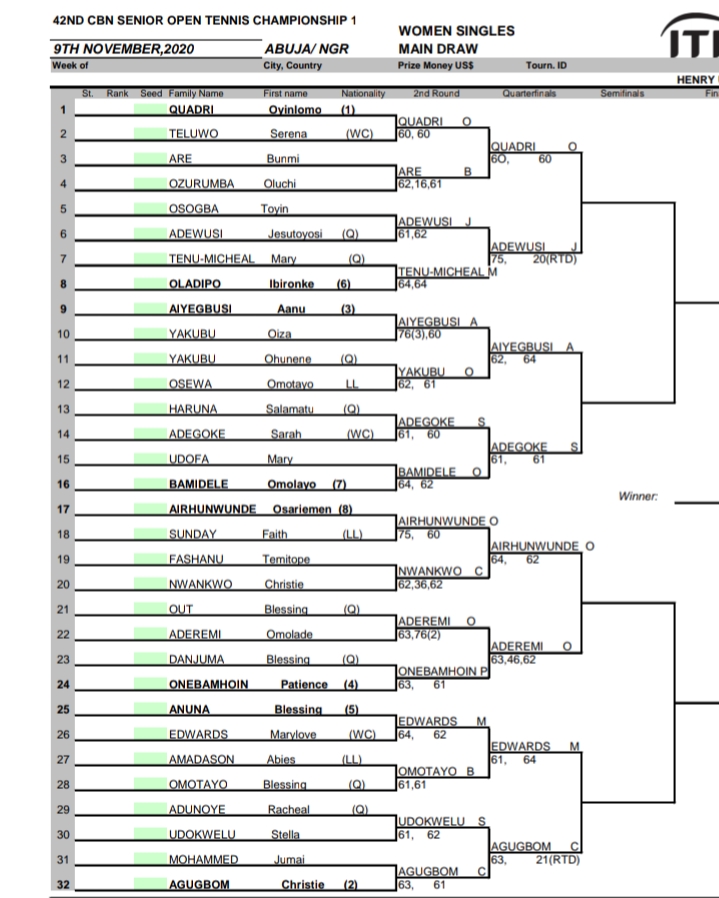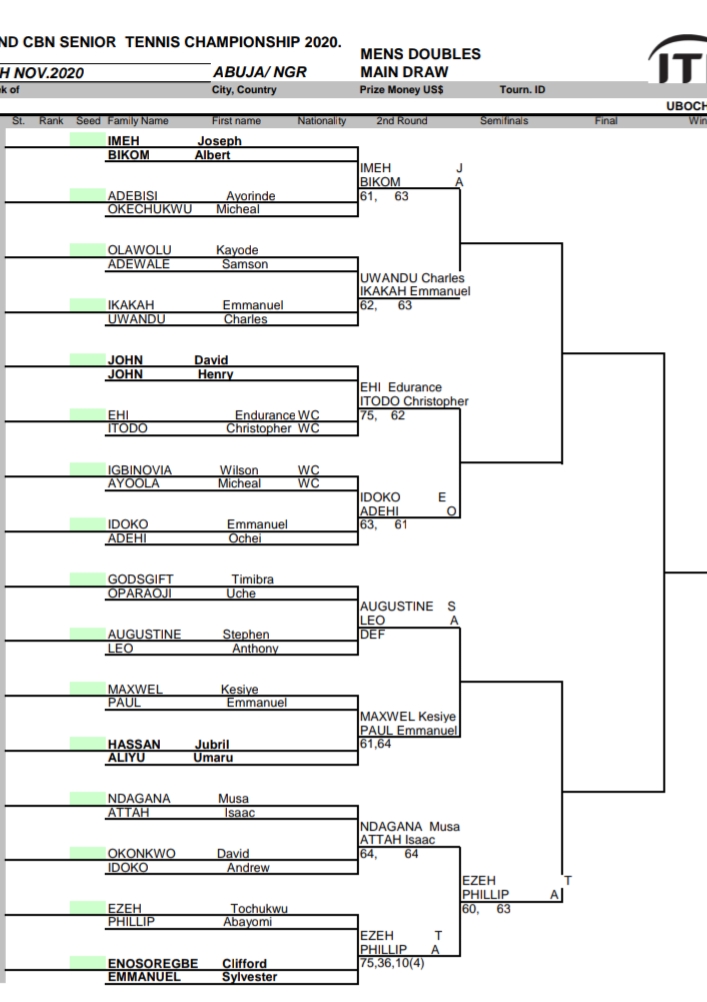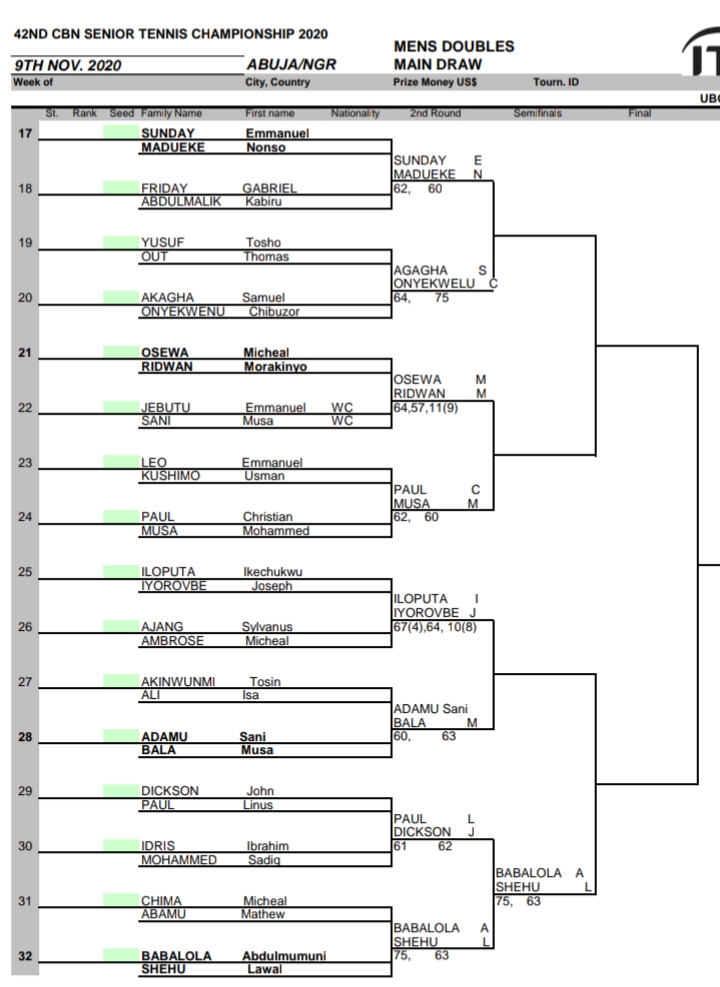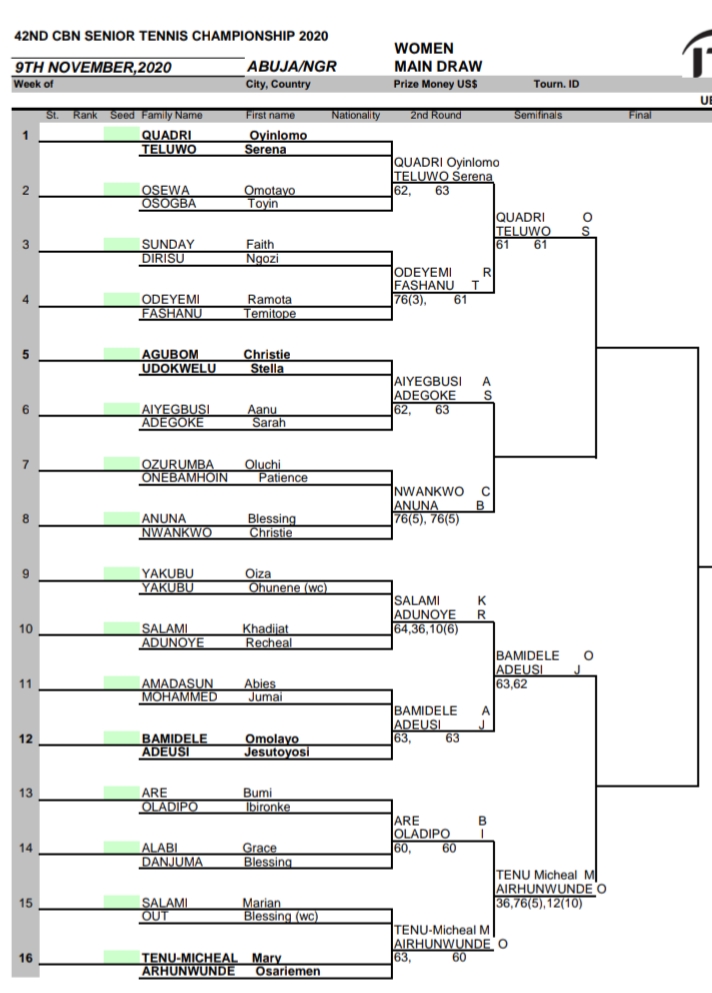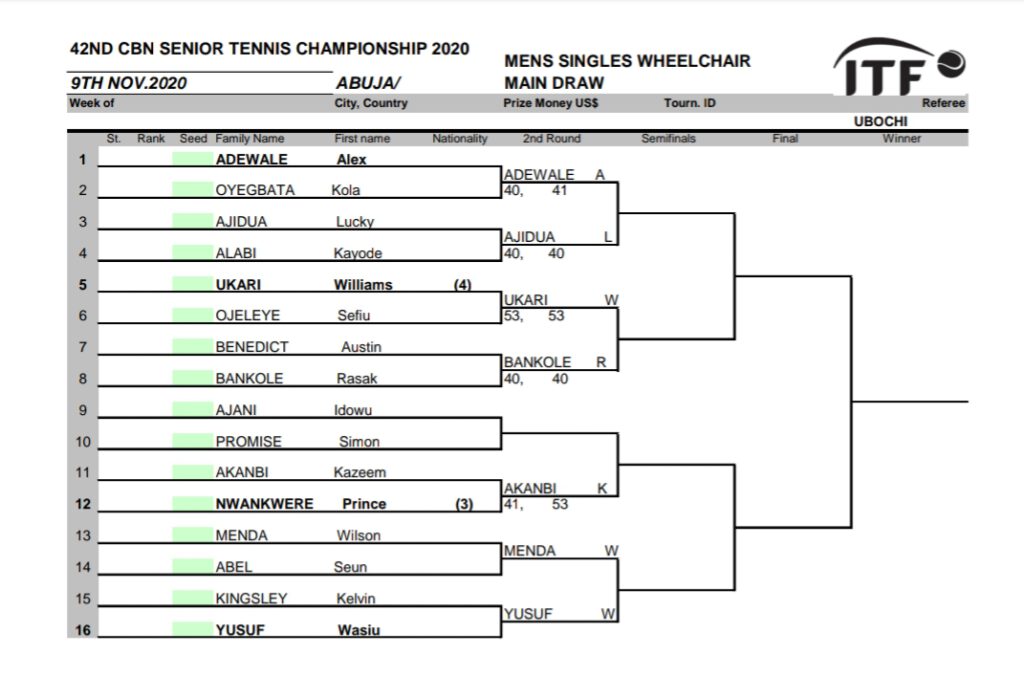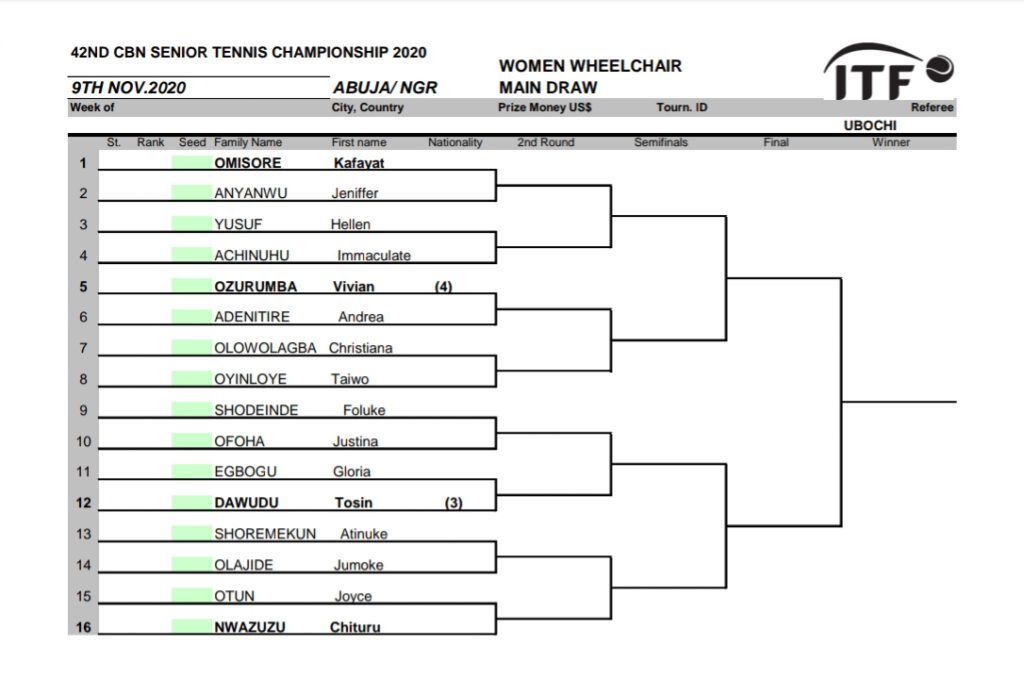 Tagged:
Christian Paul
Joseph Imeh
Oyinlomo Quadre
Sarah Adegoke
Sylvester Emmanuel
Thomas Otu
Uche Oparaoji