NTF Gives Detailed Reasons Players Are Yet To Be Paid Weeks After CBN Open Ended
The Nigeria Tennis Federation (NTF) has given a detailed explanation for why players are yet to get their prize monies weeks after the CBN Senior Open ended.
The social media has been awash with players' complaints of not being paid their prize monies from the tournament about two weeks or more after the competition had been concluded.
Nigeria Tennis Live reports that this is the second consecutive year the players are experiencing this situation with the tennis federation headed by Engr. Dayo Akindoju.
But in a swift response to the players' dilemma and an enquiry by our correspondent, Makpa Aliyu, the Secretary of the NTF, explained why the monies had yet to be received by the players.
"It's true that, they have not paid yet. The sponsorship money was deposited in TSA account. TSA account is managed by accountants in the federal ministry of youth and sports.
"NTF doesn't have a single signatory to that account. It is just unfortunate the payment is delayed," he began when asked if it was true that the players had yet to be paid.
He continued: "However, all processes for the payment was concluded long time before the end of the championship on 27/05/2023.
"All payments were uploaded, unfortunately their accounts have not been credited up to date.
"When we approached the accountants with the complains it was then we discovered that there is issue with TSA account/transaction due to transition of government.
"We were informed that transactions at the CBN/TSA accounts have not been going thru across MDAs."
While players would likely not have any of his explanations, Mr. Aliyu emphatically stated that the tennis federation, in fact, has nothing to do with the delay in the payment.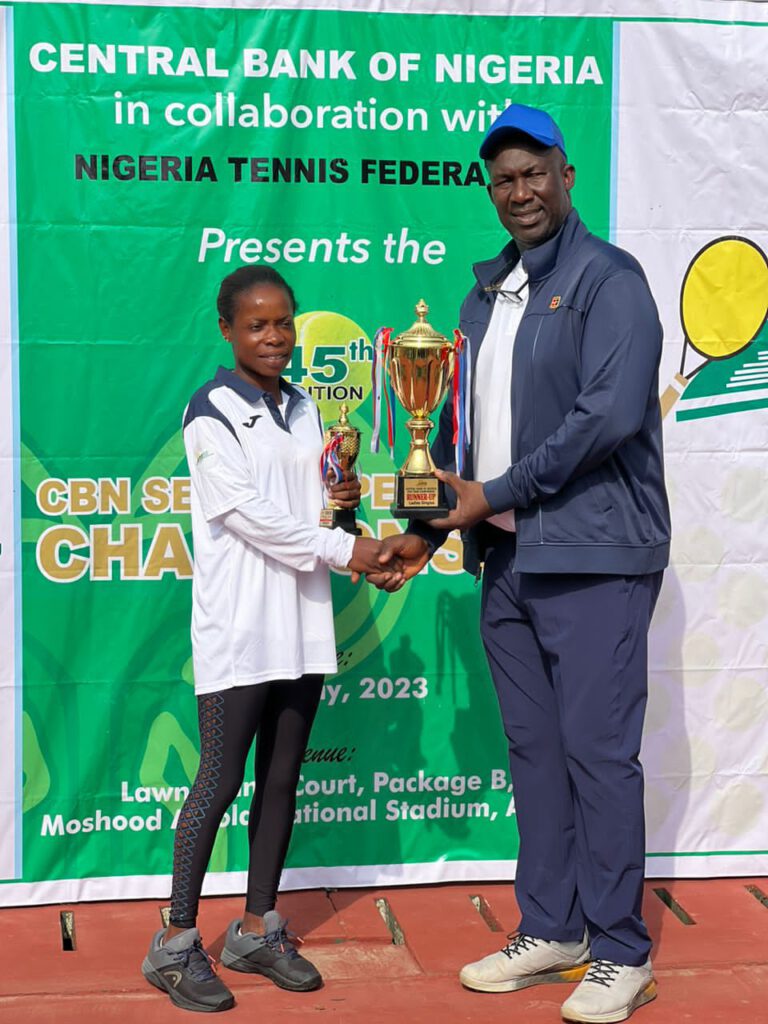 According to him, "The delay in their payment has nothing to do with NTF. We made necessary efforts to ensure that they get paid. It's sad that it happened this way.
"Last week Friday, we got a reply from Remita/CBN that they have attended to our complains.. that players will get paid soon.
"We are hopping that this week the transaction will go thru and people will get their payment as soon as possible."
The NTF Secretary also empathized with the players, stating that "We as federation are very sad about the situation. There is little we can do. The account is not managed by us. We are not a signatory to the account.
"It's not a normal commercial bank where the money is being deposited.
"Besides, the all monies have been uploaded just awaiting to credit their accounts. For this reasons, we can not even source for money elsewhere to payment them because transactions have commenced at the TSA and it must credit all beneficiaries.
"The players have rights to agitate, but it's a situation that nobody envisaged.
"We only encourage them to remain calm and patient. Their payment will surely come to them."
Tagged:
Makpa Aliyu
National Tournaments
Nigeria Tennis Federation
NTF Secretary