NTF Confirms Date For New National Tournament In Abuja
Nigeria Tennis Live can confirm that a new national tournament will be hosted by the Federal Capital Territory, Abuja, in April.
In a letter obtained by our correspondent, the Davenotch Senior Open Tennis Championship will be making its debut from 29 April to 8 May, 2021.
The official invite represents a call for participation from all eligible players across the country, to converge in Abuja for the competition.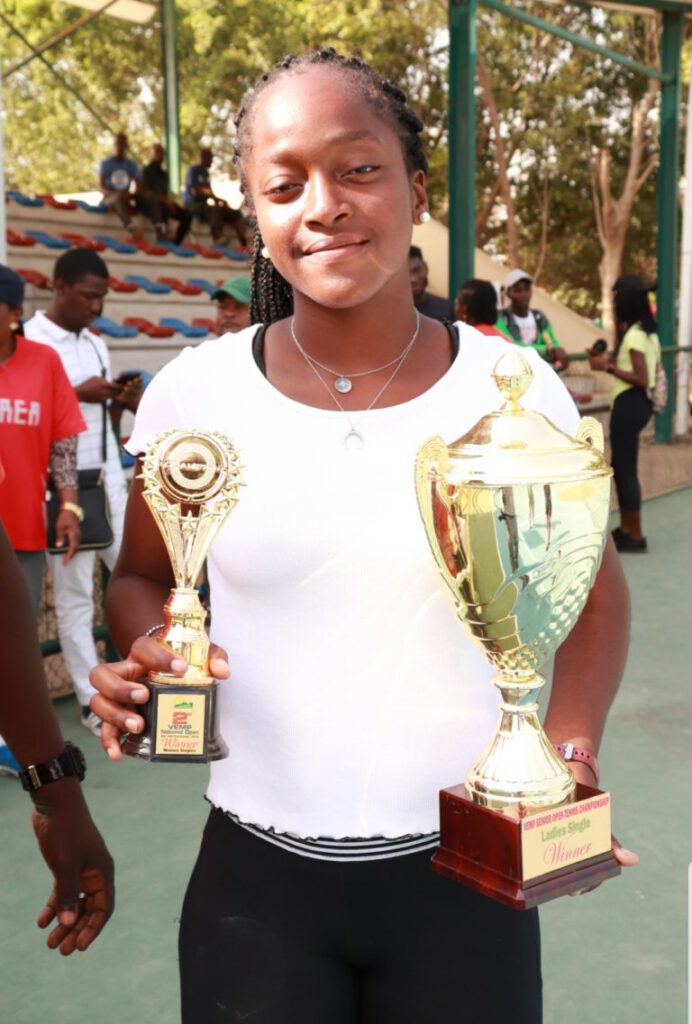 With this tournament, the number of national tournaments in the country has now risen to five.
The CBN Open, Rainoil Open, VEMP Open, Dala Hard Court event and now, the Davenotch Senior Open.
Nigerian tennis players will be excited with this new development, as sponsorship for local national tournaments had not been forthcoming.
Also, since the Covid-19 pandemic ravaged the entire world, tennis activities had been grounded and players had been left stranded with limited competitiveness.
The Dayo Akindoju-led Nigeria Tennis Federation (NTF) which promised a lot of junior tournaments, is also living up to the billing with the senior competitions for senior national players with this latest development.
A visit to the Lagos Lawn Tennis Club, Onikan, Lagos, showed a bit of preparations by Ronke Akingbade, who noted that she was putting in great efforts to be ready for the competition.
The former national champion was seen working on her ground strokes, movement and returns and looks set to have an unprecedented tournament in Abuja when hostilities begin
In a brief chat with our correspondent, she said: "I heard there's going to be a national tournament at the end of April, that's what I'm presently practicing for."
Nigeria Tennis Live will keep up with every update ahead of the competition as they emerge.
Tagged:
Abuja
Davenotch Senior Open
Engr. Dayo Akindoju
National Tournaments
NTF President