Nigerian Umpires Set For AGM, To Immortalize Late Adenekan, Kasali
The Nigerian Tennis Umpires Association (NTUA) will this weekend, hold its Annual General Meeting (AGM) to discuss crucial issues as well as conduct elections for officers for the next two years.
Mr. Kehinde Ijaola, the NTUA President told Nigeria Tennis Live that part of the activities for the meeting will also be a discussion on how to immortalize the late Mr. 'Lekan Adenekan.
Recall that Mr. Adenekan bade this world goodbye in January, 2021 after a brief illness, an incident which came as a rude shock to the tennis family.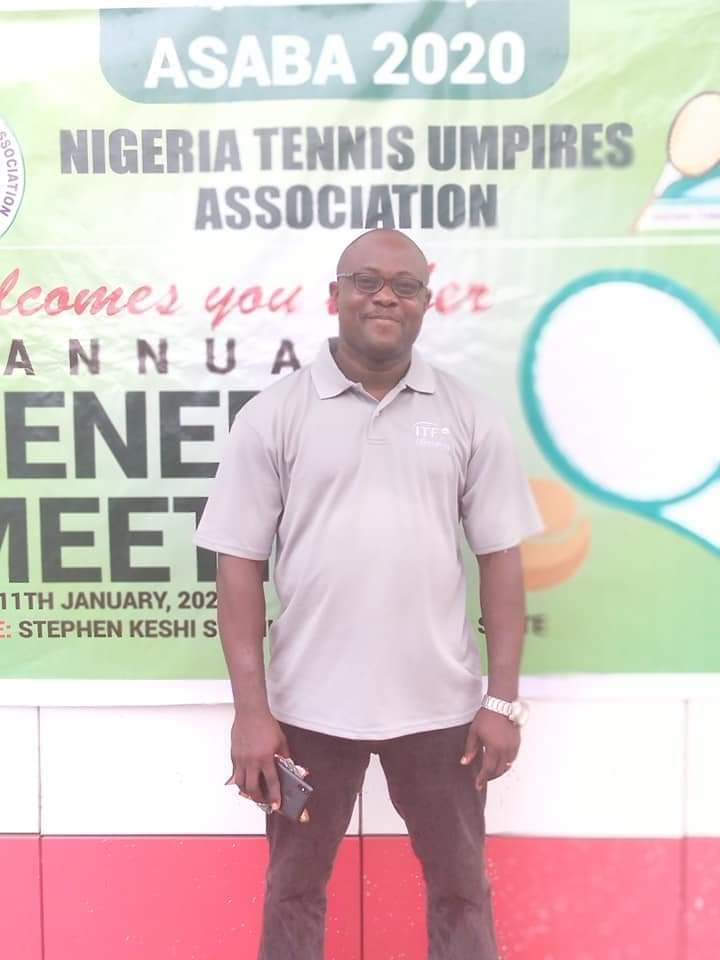 The late Air Force Officer has since been laid to rest in Abeokuta, in an event which was attended by tennis Umpires as well as officials.
In a brief discussion with Nigeria Tennis Live, the NTUA President explained that discussions will be held on how to immortalize Adenekan and another late Umpire.
Our correspondent gathered that the event will hold on Saturday, 13 March, 2021 in Abeokuta, the Ogun State Capital.
According to him, the meeting will among other things, focus on "rendering account of stewardship of the last 2 years by this current administration.
"Refresher course for one hour, election of officers to steer NTUA affairs for the next 2 years."
Mr. Ijaola also explained that a minimum of 50 umpires are expected nationwide, while adding that the: "NTF as the body governing tennis activities in Nigeria is involved in all that we do.
"We have informed both the President and the Secretary about the AGM and they have given their approval and support.
"The President pledged to support our programme financially.
"We will also observe a minute silence for Late Adenekan and Kasali. Again we will plan towards immortalizing them."
Nigeria Tennis Live will be live at the event to report activities from the AGM and share updates with our ardent followers and readers.
Tagged:
Mr. Kehinde Ijaola
Mr. Lanre Adenekan
Nigeria Tennis Umpires Association
Ogun State