Nigeria Tennis Ranking 2021 (FULL Ranking)
Nigeria Tennis Live has obtained the latest Nigeria Tennis Ranking after two weeks of back to back national tournaments in Abuja, Nigeria's Federal Capital Territory.
For the first time in a while, Nigerian tennis players had two weeks of back to back tennis action with the Central Bank of Nigeria (CBN) Open and Davenotch Championships.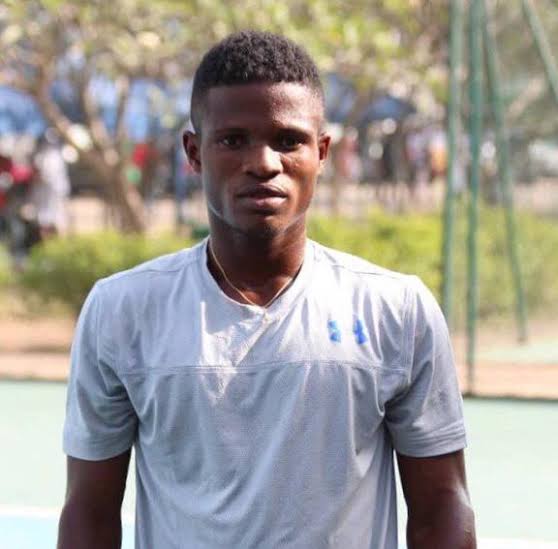 Joseph Imeh and Oyinlomo Quadre proved to be the most in form players in the country, as they won both tournaments convincingly.
Uche Oparaoji, Nonso Madueke, Marylove Edwards, among other players, also had an amazing two weeks if impeccable tennis blossomness, as they caught the eyes of tennis followers across the country and beyond.
Such was the attention that Oparaoji was selected to represent Nigeria at the Davis Cup for the very first time, a result of how much he has grown over the past few years.
Weeks after the tournaments ended, our correspondent has now gotten the newly released ranking of the players, as released by the Umpires.
While many will not be surprised by Imeh's retention of his number one slot, Oparaoji and Madueke's steady rise will surely amaze others.
Marylove also, now boasts a top three ranking spot ahead of Sarah Adegoke and just behind Aanu Aiyegbusi who has been one of Nigeria's most consistent players over the years.
Another interesting inclusion in the top 5 of the female rankings, is youngster Oiza Yakubu, who widely touted as the next big thing from Nigeria in the coming years.
Even though the southpaw player is one spot below Adegoke, a former Nigerian number one, both of them have the same number of points.
But the coming months will determine which of these players will go a step further than the other.
Below is the full ranking of the players in Nigeria as at the time this report was compiled: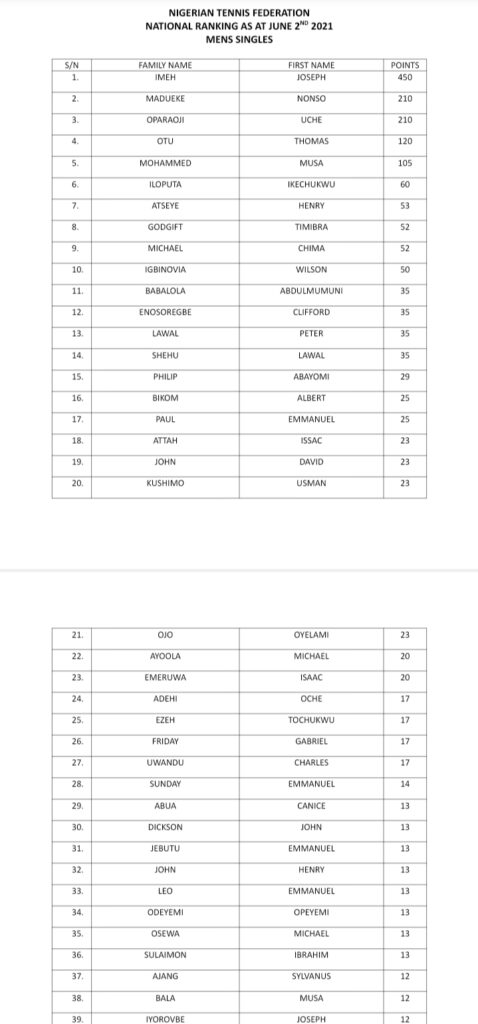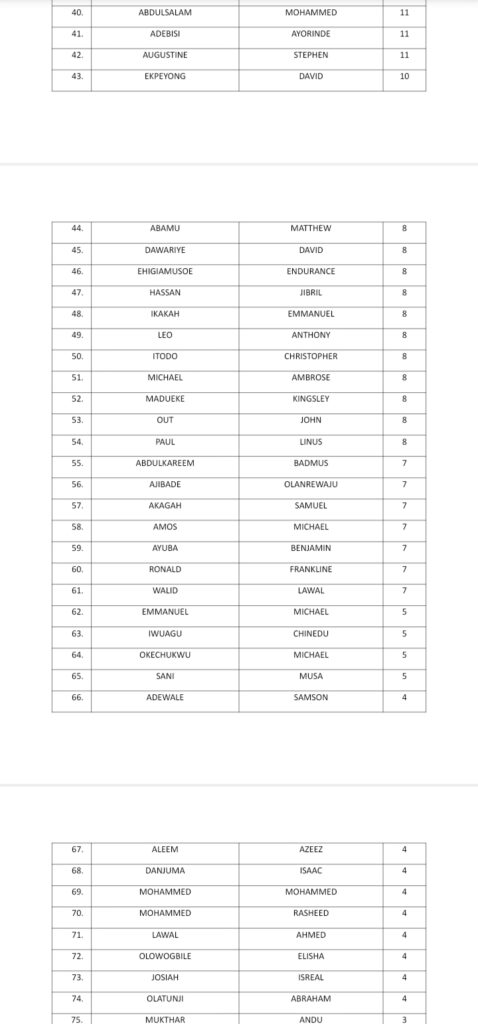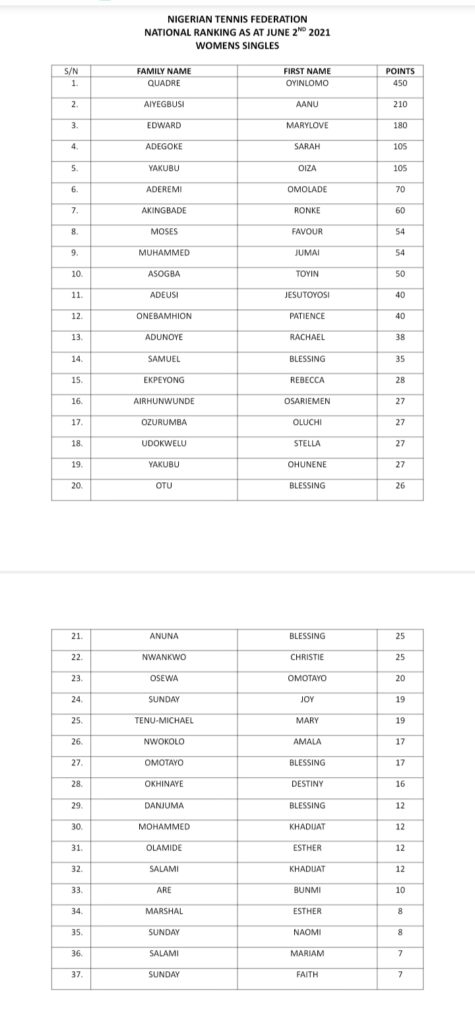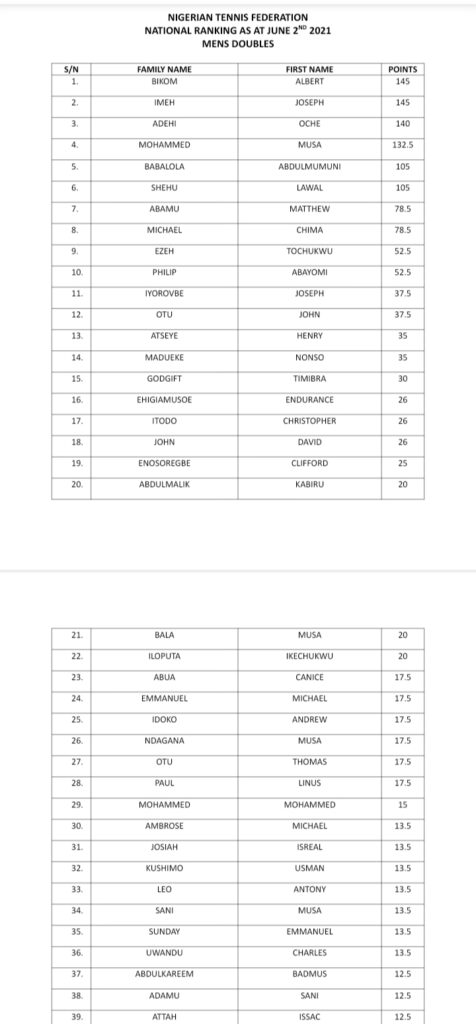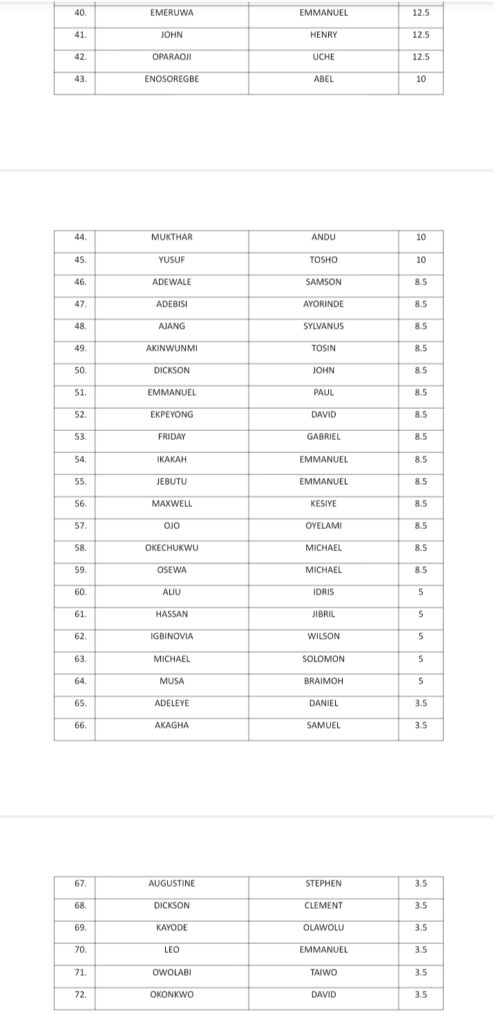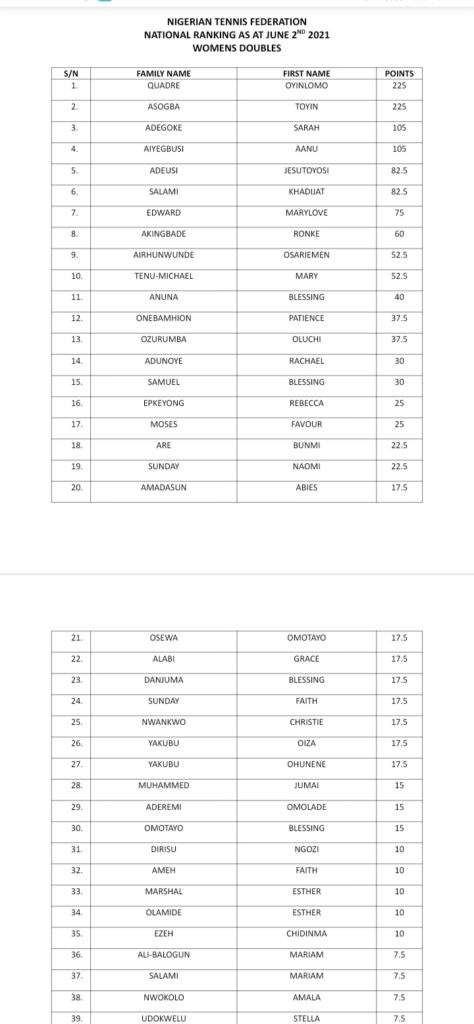 Tagged:
Aanu Aiyegbusi
Joseph Imeh
Marylove Edwards
Nonso Madueke
Oyinlomo Quadre
Sarah Adegoke
Uche Oparaoji