NCC League Returns, New Tourneys Feature In 2021 NTF Calendar
Nigeria Tennis Live has obtained the 2021 calendar of activities (including the NCC League) for tennis in Africa's most populous country, as released by the Nigeria Tennis Federation (NTF).
Many Nigerian tennis followers had been quite apprehensive over what plans the NTF has for tennis in the country for the new year.
Their worries stemmed from the fact that tournaments have been limited in the country over fears of the Coronavirus pandemic.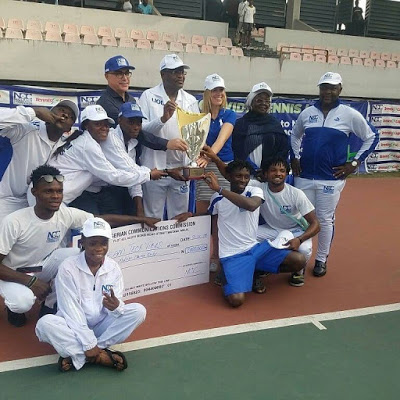 And two months into the new year, it has been a gloomy atmosphere at tennis clubs, academies and recreational centers since there has been nothing but match practice.
In the calendar obtained by Nigeria Tennis Live, the NCC League, which has been on hold for a while now, is likely to return this year.
According to the calendar, activities should start (at a yet to be decided date) in June, while the annual Central Bank of Nigeria (CBN) Senior Tennis Open Championships will also kick off mid June, in Abuja.
The three weeks of ITF Tour events in Abuja has also been confirmed by the NTF as well as two weeks of Junior ITF World Tour event in Abuja.
As at the time of filing this report, our correspondent had yet to confirm if these activities would hold at the designated dates.
However, hopes are high and chances too, that the NTF will live up to the schedule for tennis activities in the country for the new calendar year.
Nigeria Tennis Live will keep our followers updated on the latest developments with the tournaments, especially when the dates have been confirmed.
Below is the document detailing all the tournaments, dates and venues as released by the tennis Federation: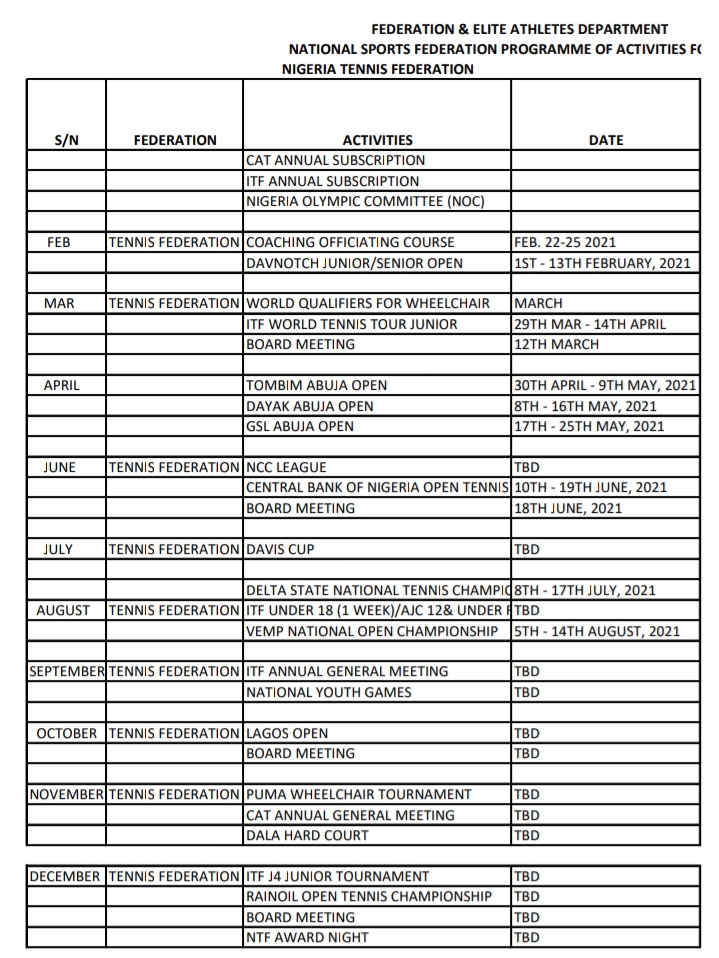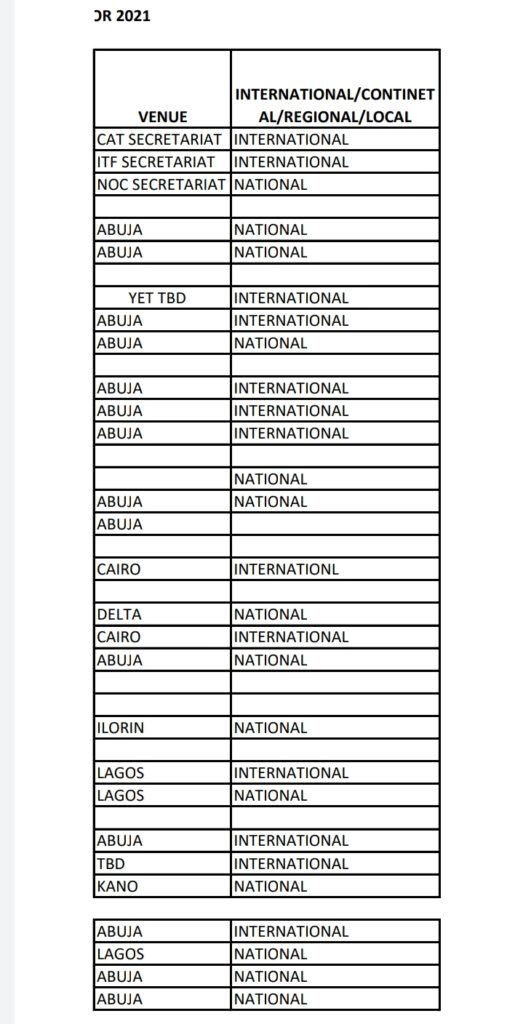 Tagged:
Engr. Dayo Akindoju
Nigeria Tennis Federation
NTF Awards Night
NTF President