The just concluded National Sports Festival has produced another shocking result as youngster Oyinlomo Quadre ensured that former national champion, Sarah Adegoke ended the without gold in the tennis Singles event.

Quadre, who has been in stunning form all year made sure to defeat Adegoke, a more experienced senior, in two straight sets of 6-2, 6-4 to take home the gold in the Women's tennis singles event.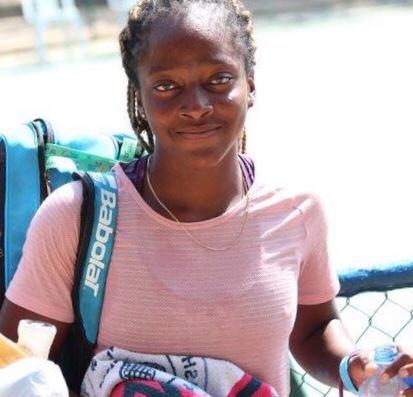 The youngster caps an amazing tennis season with this win as she looks to break into the world's top 100 in the early stages of 2019.Not only did the world's junior 340 ranked player win gold in the Singles event at the expense of the Team Oyo superstar, she also clinched gold in the Mixed Doubles and in the Doubles event, where she got N1m, 500k and 500k respectively to pocket a whooping N2million from the tournament.
In 2018, she defeated top junior players and did really well to win some WTA points which she would definitely need to consolidate on as she sets out to go further into professional tennis at the senior cadre of the sport.
Nigerian Tennis Live will keep monitoring the player's progress and keep tabs on her as she continues with her tennis development.