National Sports Festival: Aiyegbusi Scratches, Babalola Wins Gold
Anu Aiyegbusi missed the opportunity to win two gold medals for team Edo at the ongoing National Sports Festival in Edo State after retiring in the first set in her match against Sarah Adegoke.
Aiyegbusi who already clinched gold in the Women's Doubles was poised to clinch her second gold medal of the Festival before 'scratching' but was already down 2-5 against the former national champion.
Nigeria Tennis Live reports that this loss would have come as a big blow to the University of Port-Harcourt graduate as she was aiming for a double gold return from Edo state.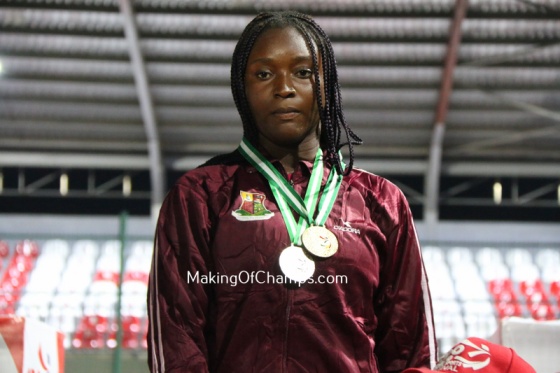 On the flip side, if Adegoke had lost the match, it would have been her second consecutive Women Singles final loss at the National Sports Festival.
Reigning Nigerian number one Women's tennis player, Oyinlomo Quadre, had ousted her at the 2018 edition of the Festival in two straight sets.
With this result, Adegoke was a win away from clinching her second gold medal at the Edo Games, but she ended on the losing side with Abdulmumin Babalola, as they lost their mixed doubles against Hemery and Mary Tenu Michaels.
Babalola would later partner Taiwo Owolabi to win the Men's Doubles against Chima Michael and Uche Oparaoji of Imo State.
In the Men's Singles Wheelchair Tennis final, Wasiu Yusuf of Team Delta was also unable to get his revenge against Alex Adewale of Team Edo.
The latter, who has won virtually every tennis final in the country for years, defeated his all time rival 6-2, 6-3.
Meanwhile, The Making Of Champions reports that Calvin Hemery's grandfather was particularly proud to watch his grandson play and win in his state.
Hemery defeated Uche Oparaoji of Imo State, in a 6-1,6-2 game to win gold for Team Delta.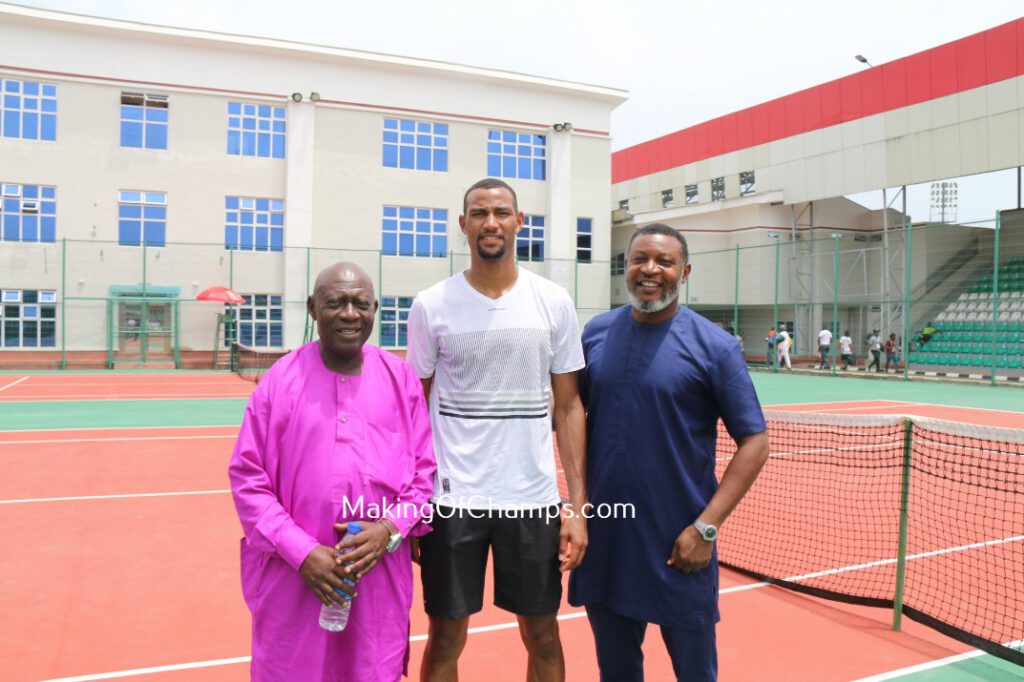 He also won gold in the mixed doubles for Team Delta.
However, his grandfather, an Edo State indigene, is proud this feat was achieved in his home soil.
According to The Making Of Champions, Pa Aigbekaen said: "I'm very happy, I couldn't watch him in Lagos and Abuja so this time I said I must watch and I'm so proud, in fact I'm the proudest Grandfather right now."
Tagged:
Abdulmumin Babalola
Anu Aiyegbusi
Calvin Hemery
Edo State
Mary Tenu Michaels
Michael Chima
National Sports Festival
Sarah Adegoke
Team Delta
Uche Oparaoji