Monastir ITF Tour: I'm Excited About Facing No 3 Seed – Quadre
Oyinlomo Quadre, the Nigerian number one female tennis player presently participating in the Monastir ITF Tour in Tunisia, says she is excited about her fixture against the tournament's number three seed.
The Nigerian teenager has been buzzing after upsetting a Romanian Player to win her first match of the tournament.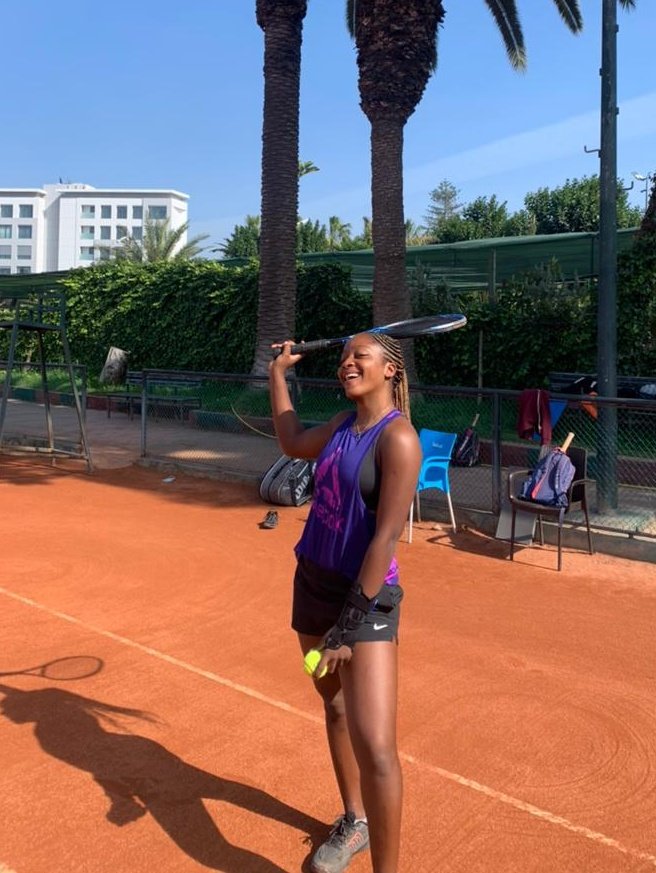 And she is now pleased to be playing her second round match against Malleurie Noel, in a bid to qualify for her second quarterfinal ever on the ITF Tour.
Having won four of her last six matches, the world's 116 ranked junior tennis star will be all out against the number three seed, a very experienced player, in her bid to play in the next round of the $15k event.
In a brief chat with Nigeria Tennis Live before the game, the youngster noted that she is really happy to return to competitive action having gone a full year without any international tournament.
She explained that whatever the outcome of the match is, she is simply grateful to be able to return to the court again.
Asked how fired up she is ahead of the game against the number three seed, she said: "Hmm I am actually more excited than worried in this tournament.
"It's my first international tournament since one year and I am more excited to see how good I can do in this tournament."
Quadre and Noel are presently waiting to take to Court 1 where an interesting match between an unseeded player and the tournament's number six seed is causing a lot of buzz.
Nigeria Tennis Live will keep monitoring all the activities of the Nigerian superstar in the tournament, and report to our teeming audience.
Tagged:
Monastir ITF Tour
Oyinlomo Quadre
Tunisia