Meet Aisha Hirse, The Only African Tennis Umpire Officiating At An ATP Challenger Event In Australia (Photos)
Aisha Hirse, a Nigerian tennis umpire, has revealed that she is the only African among a crop of tennis umpires officiating at a Challenger series in Australia.
The beautiful Aisha, who's well revered among her colleagues, was one of the line umpires at the ATP Challengers in Australia, and she happened to be the only black among the lot.
In an exclusive chat with Nigeria Tennis Live from Australia, she explained how her colleagues helped her adapt so easily even though it was her first time officiating in an ATP Challengers.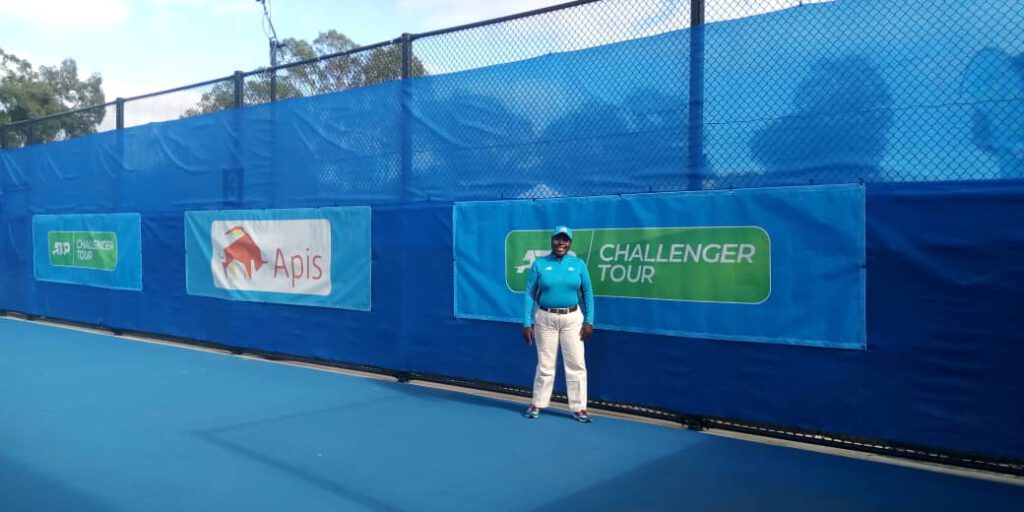 According to her, getting to her location was a bit of work due to the bush fire in the region, but she soon settled down and got off to an amazing start.
"It was tough on arrival because I had to find my way all alone to the new venue of the ATP Challenger which initially scheduled for Canberra but because of the bushfires it was relocated to Bendigo town.
"The people are friendly. I have never officiated in the ATP challengers, but they put me through so many new things and I fitted in well," Mrs. Hirse said.
Speaking further, she revealed how being the only black in the midst of her other colleagues did not affect her performance.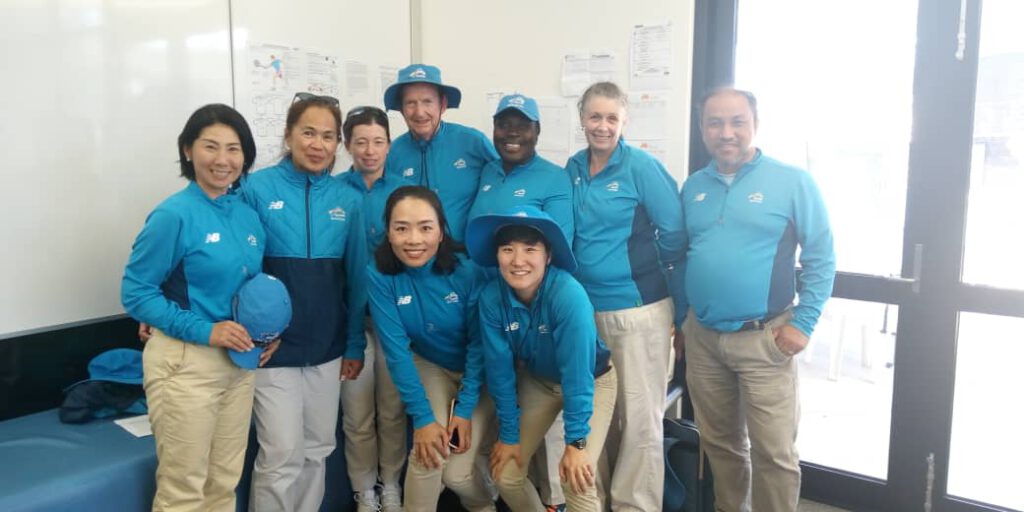 "At this ATP,  I was the only one from Africa, and the only dark skinned official in their midst.
"I ran service line mostly up to semifinal for which I was given hi five by most of the top chair umpires," the ebony white badge umpire noted.
She further told Nigeria Tennis Live about the other competitions she would be officiating in, in Australia, and explained that she would be heading to Helsinki, Finland for the Fed Cup competition.
According to her: "I'll be officiating at the Tweed heads world wheelchair open 15-16 Jan in Coolangata, TraralgonJuniors / Australia Open junior qualifiers 17-22, Bernie ATP challenger 27- 1 Feb 2020.
"From Australia, I will be leaving for Helsinki for Fed Cup on early morning of 3-2-2020.
"It has been a wonderful experience for me so far, because I have learnt a lot already."
Nigeria Tennis Live will keep up with her activities in Australia and keep our readers posted.
Tagged:
Aisha Hirse
Australia
Junior Australian Open
Nigeria Tennis Umpires Association