Marylove Moves Into Top 400 In New World Junior Rankings
Marylove Edwards has made the biggest leap of her tennis career in the world junior rankings after her recent victories at the Grade 5 competition in Abuja.
The 16-year-old, now ranked 383 in the world, won both legs of the J5 event emphatically, and now boasts as one of the top 400 players in the world.
In the first leg of the tournament, she had to overcome oppositions from the United States and Togo, both of whom she easily defeated, before powering into the final.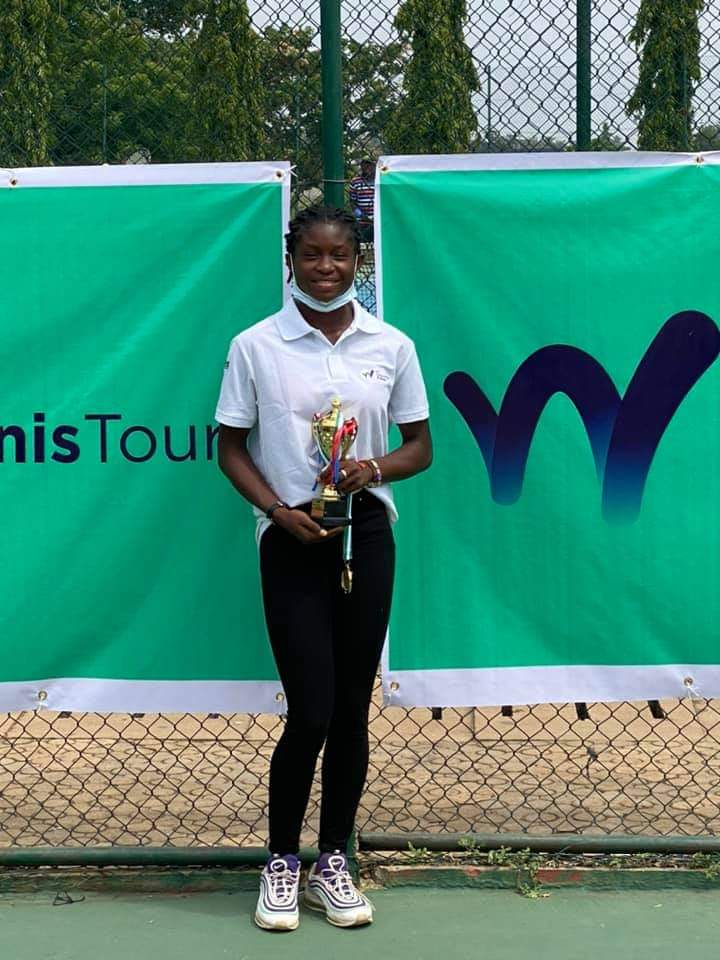 The former US-based tennis prodigy then put up a decent performance to see of Rebecca Ekpenyong, another top junior player, in the final round of matches.
To win the second leg, she had a bit more to do, as (unlike the first round where ahe started with a bye) she had to play from the first round to the final.
She would eventually rack up her first back-to-back J5 triumph after defeating her Nigerian counterpart, Mary Godwin, in two quick sets of 6-0, 6-3 to eventually win the competition.
Thus, in the latest rankings released on Monday, 28 June, Edwards moved 66 places up, and shot into the top 400 players of the world, and this represents her highest ever ranking since she started playing tennis at age 4.
If the youngster who's been playing tennis for 12 years keeps up with this performance, it may not be too long before she cracks top 100 before she moves up to the WTA.
Nigerians are closely watching too, and hope that, alongside other ladies, Edwards, 16, will dominate the Billie Jean King Cup competition in the nearest future.
The Nigeria Tennis Federation will also be better for it, if this tournaments continue, as Nigeria will produce many more home grown talents.
Tagged:
J5 Abuja
Marylove Edwards
World Junior Rankings