Kaduna Junior Tennis: Organizers Secure Partnership With Dutch Academy
Organizers of the Kaduna Clay Court National Junior Tennis Championship have secured a partnership with a Dutch Academy, Nigeria Tennis Live can report.
Former national junior champion, Joel Adi, is sponsoring the junior competition, in a bid to restore the competition which produced a lot of top national players.
Adi, who doubles as the Chairman, Kaduna Tennis Association, is the MD/CEO of Anchor Dataware Solutions company, the sponsor of the junior competition.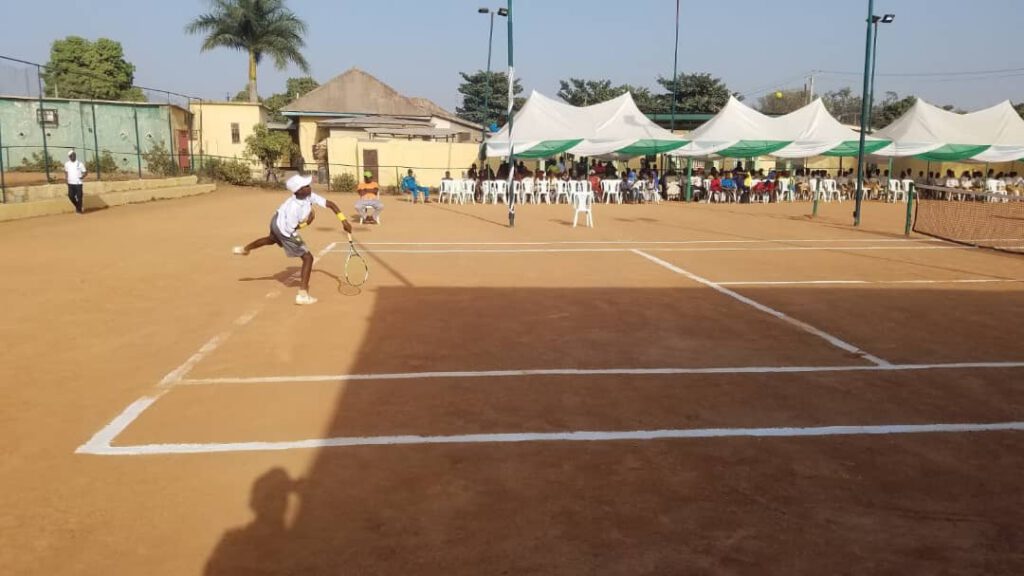 Confirming the partnership with the Dutch Academy, Coach Ubale Mohammed, the tournament director, noted that the deal is part of a process to ensure the rebirth of Nigerian Tennis.
Asked what the revival of the competition meant to him, he said: "It means a lot. We are supposed to be having this series of tournaments on clay and hard courts.
READ ALSO: Only Ex-players Can Restore Tennis In Nigeria – Joel Adi
"It's like PYRAMID, with the bunch of talents we have in the country, but we don't have a tournament that we can call a national tournament where all the states are invited NOT invitational; that's what we are trying to do here.
"And the best talents will be given a scholarship to attend a training here in our Academy in Kaduna.
"This tournament is going to be sponsored for the next five (5) years."
About the partnership deal with the Dutch Academy, Coach Ubale stated "And we also have an MOU with an academy in Holland.
"Whereby we will be going to Holland for training with their top juniors and play tournaments on clay courts.
"If you can recall, we did that with Candy Idoko, Tony Michael, Michael Michael, etc, who are presently in U S.
"We want to bring back the lost glory in Nigeria."
The tennis Academy the Anchor Dataware Solutions company struck the deal with is Tennis Academy Henk Van Hulst, Vankenswaard, North Brabant, Netherlands.
The competition which serves off in November 23, will climax five days after, and Nigeria Tennis Live will keep our followers abreast of happenings.
Tagged:
Coach Ubale Mohammed
Joel Adi
Junior tennis tournament
Kaduna Clay Court National Junior Tennis Championship
Kaduna State Tennis