The relentless team Nigeria to the ongoing ITF/CAT West & Central African Junior Tennis Championships were in ruthless form during the first round of matches at the team event which kicked off on Friday, 10 January.
Nigeria Tennis Live reports that the Nigerian players clinched the doubles boys and partnered an Ivorian to win the girls doubles titles in the U-16 category, and are hoping to continue that form till the end of the competition.
Feelers from Lomé, Togo, have it that the U-16 boys and girls dealt their opponents from Benin Republic a great blow, winning 3-0 respectively. But the girls U-14 could not keep up the pace as they lost 0-3, while the boys U-14 won 2-1.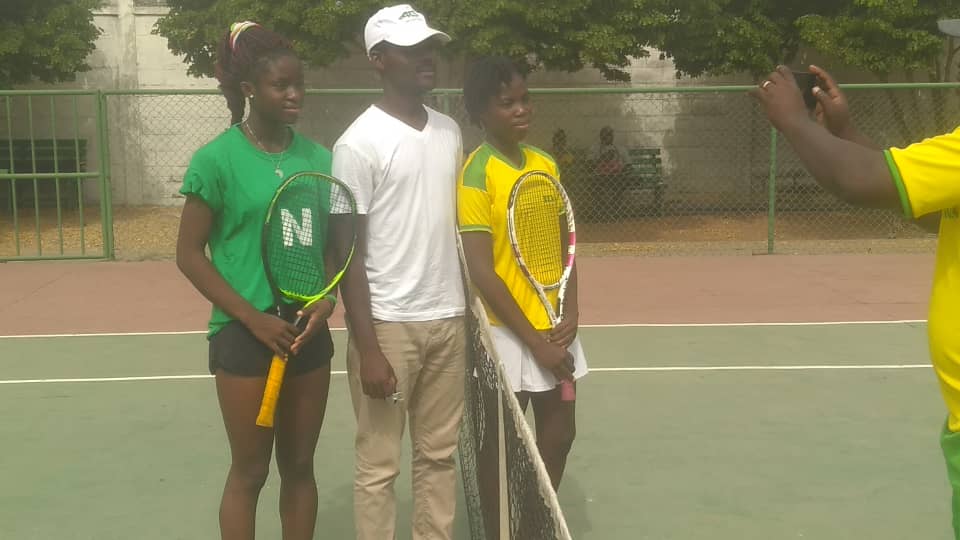 While Oiza Yakubu got the better of Emellie Gankpontcheo in a 6-0, 6-2 match, Marylove Edwards crushed Rodia Noudogbesse with a 6-1, 6-0 win.
In the doubles, Rebecca Ekpeyong and Marylove Edward coasted past Marie Stella  Tsawllassou and Rodia Noudogbesse with a commanding 6-1, 6-2 win.
For the boys U-16, Canice Abua bested Nahum Gillian in a 6-0, 6-2 win, while Suleiman Ibrahim fought for his life with a 6-3, 3-6, 7-6 (7-5) defeat of Mariano Kpodeziaou.
David Dawariye and Abua partnered in the doubles to overwhelm Nahum Gillian and Segodo Morgan with a 6-3, 6-3 win.
Against the U-14 boys, Nigeria's youngsters won 2-1 with Ganiyu Mubarak claiming a 6-1, 6-3 win over Sahr Williams of Sierra Leone, while Idris Mohammed beat Salia Kamara silly 6-1, 6-2.
Nigeria Tennis Live gathered that for the boys doubles, Ganiyu Mubarak and Maxwell Joshua lost to Sahir Wiliam and Salia Kamara, albeit in a close game which ended 5-7, 5-7.
Nigeria Tennis Live will keep monitoring the players' performances in Lomé, and report to our teeming audience from all over the world.