In 2003, Djokovic Was Ranked 74, While Nigeria's Lawal Was 83 In The World; What Has Changed?
Novak Djokovic is the world's number 2 ranked player at the moment, but only 17 years ago, Nigeria's Shehu Lawal was ranked just nine places below him in the world juniors.
As at this time, the 34-year-old Lawal was at the peak of his junior career and was already 18 years, so he had to move to the seniors.
Since his move to the senior cadre of tennis, the Nigerian tennis legend has gone on to win a host of national competitions, but didn't quite realize his full potentials at the professional level of the sport.
Alongside Abdulmumin Babalola, he dominated the local scene and created a healthy rivalry with the Ibadan-based tennis superstar, but that was as far as it went.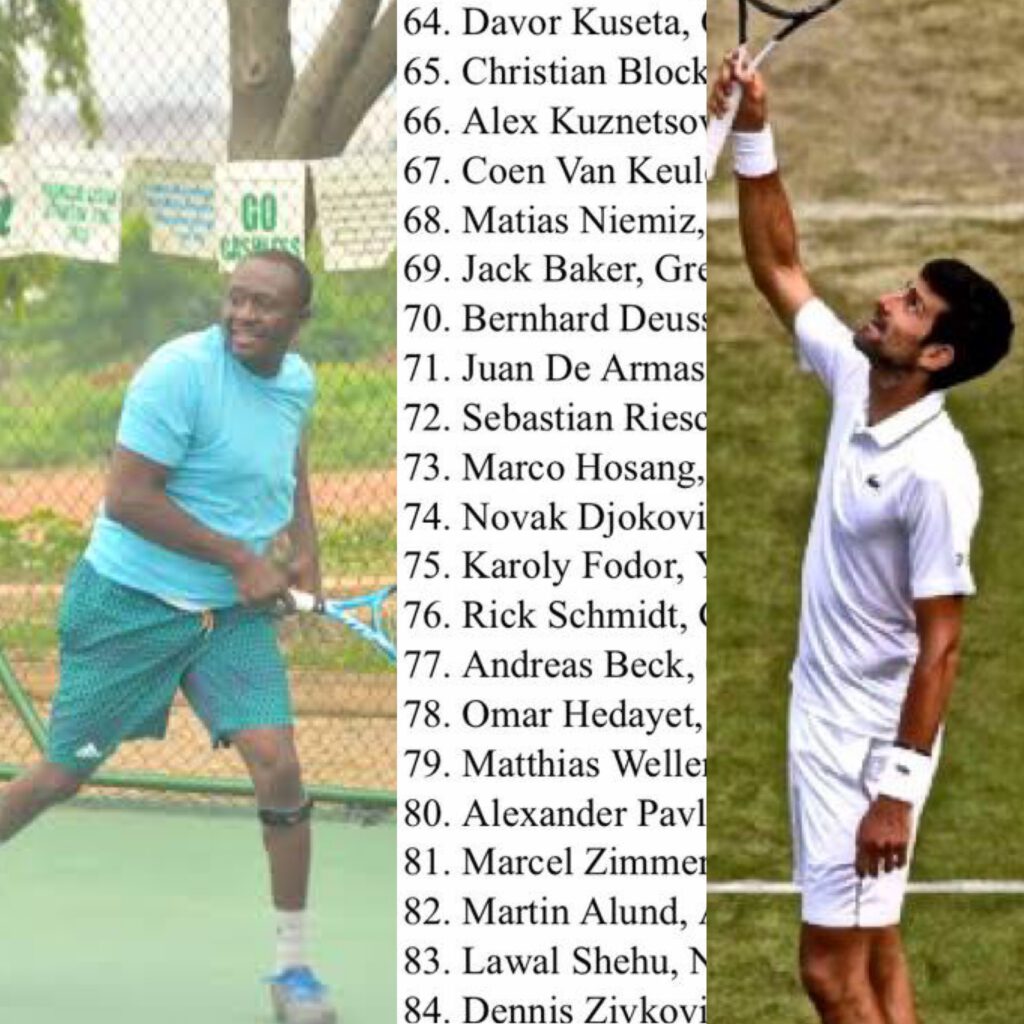 While Djokovic has gone on to win virtually everything that there is to win in world tennis, including emerging as the world's number one player, his Nigerian counterpart seemed to have depreciated in his tennis development.
Funnily, the Serbian is just two years younger than the Nigerian player, so, the 'age difference' factor does not really play a role in determining the reason for the lengthy career in tennis.
While many will be quick to point accusing fingers at the Nigeria Tennis Federation (NTF) for the unevenness between both players, it is also important to note that the Serbia Tennis Federation may have played little or no role in the player's rise to the top.
But what really changed over the years, and what could the Nigerian legendary player have done better?
Nigeria Tennis Live seeks the input of tennis stakeholders and followers on this development.
Tagged:
Junior tennis tournament
Nigeria Tennis Federation
Novak Djokovic
Shehu Lawal