Imeh Will Win 2020 CBN Open – US-based Nigerian Star Declares
Christopher Bulus, a US-based Nigerian tennis prodigy, has tipped Joseph Imeh for glory at the ongoing Central Bank of Nigeria (CBN) Open event in Abuja.
The one-time Aces Academy upstart noted that he believes the Nigerian star is always a favorite to win the championship based on his track record and form.
During a chat with Nigeria Tennis Live, Bulus affirmed that he would have stood a chance to win the competition if he were still in Nigeria.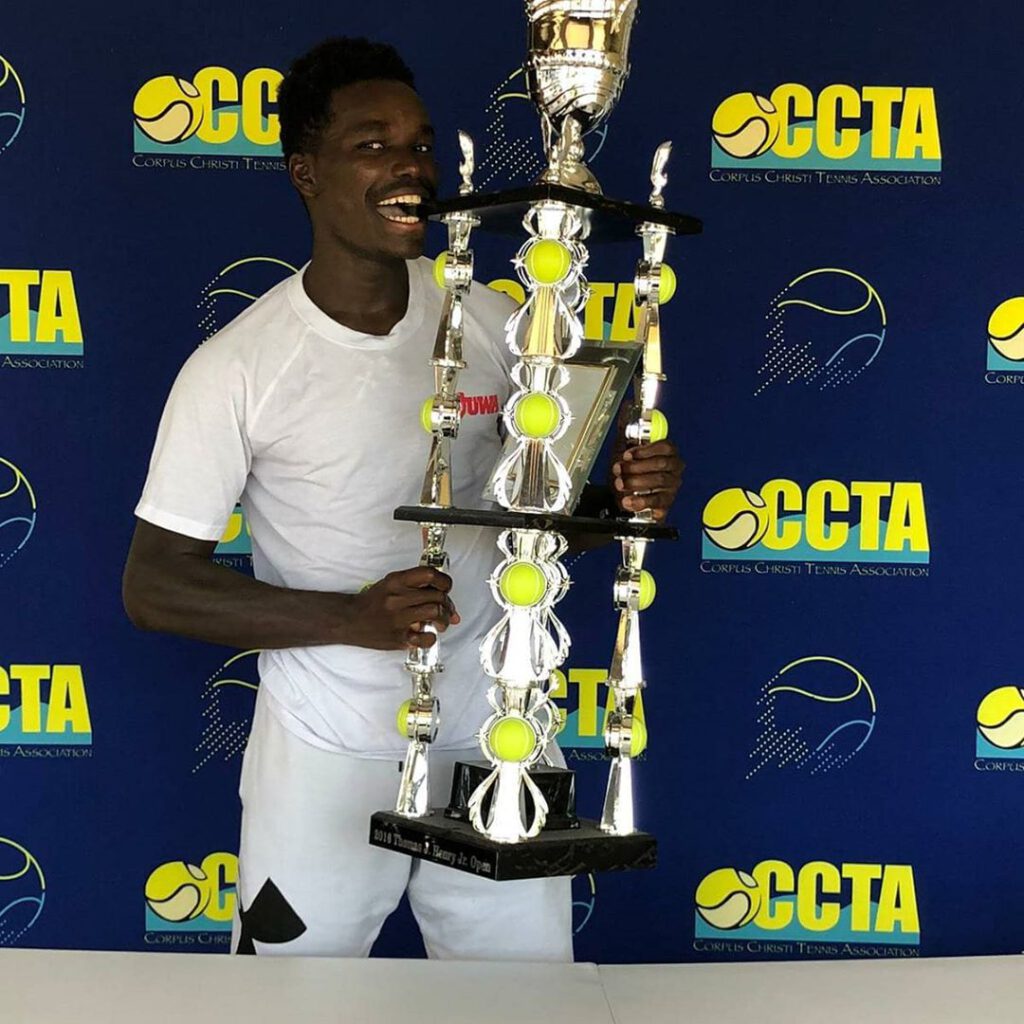 But he's hoping that Imeh, whom he has always considered a top pro, wins the competition this year.
"Just recently, I was talking to friends in Nigeria and reminiscing the past years that I played that tournament haha.
"I'm a little nostalgic about it," Bulus stated, about missing Nigeria and the CBN Open event.
He added: "I miss that I could have had a chance to win it."
Asked if he considers himself a favorite to win the tournament, he replied: "Tough question haha, but Yes! As long as I am working with coach Abel."
On who he believes will win the championship, Bulus noted that even though he is not totally aware of the top players presently in the country, he still believes Imeh will carry the day.
According to him: "I really don't know the top players in contention but Imeh has always been a favorite."
As it stands, the former Nigerian number stands a chance to make it to the finals when he plays against Uche Oparaoji in the semis.
Nigeria Tennis Live will keep monitoring the fixtures and their outcome as well.
Tagged:
CBN Open
Christopher Bulus
Joseph Imeh
Uche Oparaoji
USA