I'd Rather Have More National Tournaments Than ITF World Tour Events In Nigeria – Sylvester
Sylvester Emmanuel, Nigeria's undisputed number one male player, has spoken glowingly about how much progress he made in the year 2019, especially one in which he won three out of the four national titles available.
In an exclusive interview with Nigeria Tennis Live, the former Barcelona, Spain-based tennis superstar noted that his performance on the international scene in 2019 was below par, but he'd really love to improve on that in the new year.
Major as the Central Bank of Nigeria (CBN) Open defending champion is called by close friends and associates, however, explained that he'd rather have the NTF organize more local tournaments than host World ITF Tour events.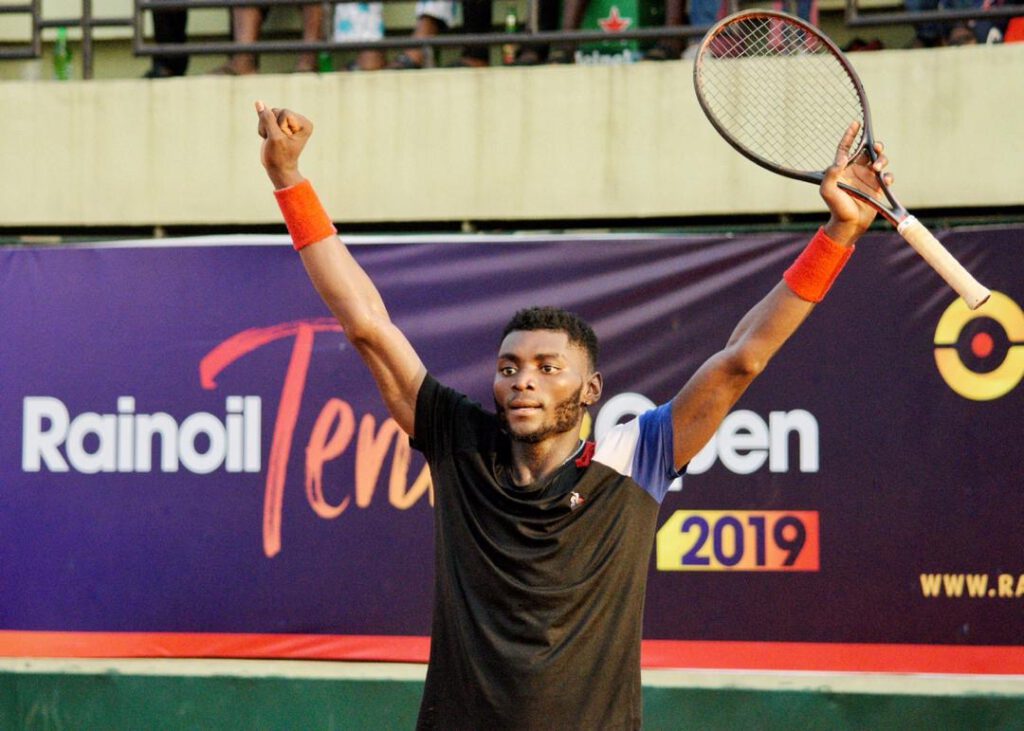 On his achievements in 2019, and retaining the number one spot, he said: "First of all, I'm happy I ended the year well and my 2019 season was a success! Grateful to God Almighty.
"And I never planned or even think that I would end the year as number one but then, my hard work payed off, so I'm really happy."
Speaking further, the newly crowned Rainoil Tennis Open Championship Singles Winner, told Nigeria Tennis Live: "On the international scene, I didn't perform well for the ones I played in Nigeria, though I also did not play a lot of futures tournament I only played the ones they did in Nigeria and that's not enough.
"The NTF tried in 2019 by hosting four national tournaments and that's good but in 2020, we would want more tournaments!"
On which tournament he'd rather have the NTF host more of in the country, the Davis Cup player noted, "For me, I feel it will be good if NTF WILL HOST MORE NATIONAL TOURNAMENTS HERE IN NIGERIA!"
When our correspondent asked what his plans were about 2020 and if he'd be able to maintain his number one spot in the country, Sylvester maintained that he is not worried about maintaining the status quo, adding that he'd rather continue with his regular hard work.
"I am not worried about 2020 being number one.
"I will work hard as usual and we will see what happens from there.. and I would love to explore more on the international scene," the jolly player said.
His plans would, however, be hampered by sponsorship as he presently does not have any to help him achieve his dreams.
"…but I don't have a sponsor that will pay for my travels round the world!" the Nigerian tennis star quickly added.
Tagged:
Nigeria Tennis Federation
Nigeria Tennis Players
Rainoil Tennis Championship
Senior CBN Open
Sylvester Emmanuel