I Never Saw Myself Becoming No 1 This Soon – Oyinlomo Quadre
Talented Nigerian tennis youngster, Oyinlomo Quadre says she never envisaged becoming the number one player as early as it happened.
In 2019, the Morocco-based African number one female junior player every national tournament in Nigeria without dropping a set, a feat which is rare on the Nigerian citcuit.
And in this exclusive interview with Nigeria Tennis Live, she has revealed that she never saw this coming as soon as it did.
"Actually, no. At first, I don't know, when I was a kid, it has always been my dream to play Nigerian tournaments but I was not allowed," Quadre, ranked 132 in the world, started.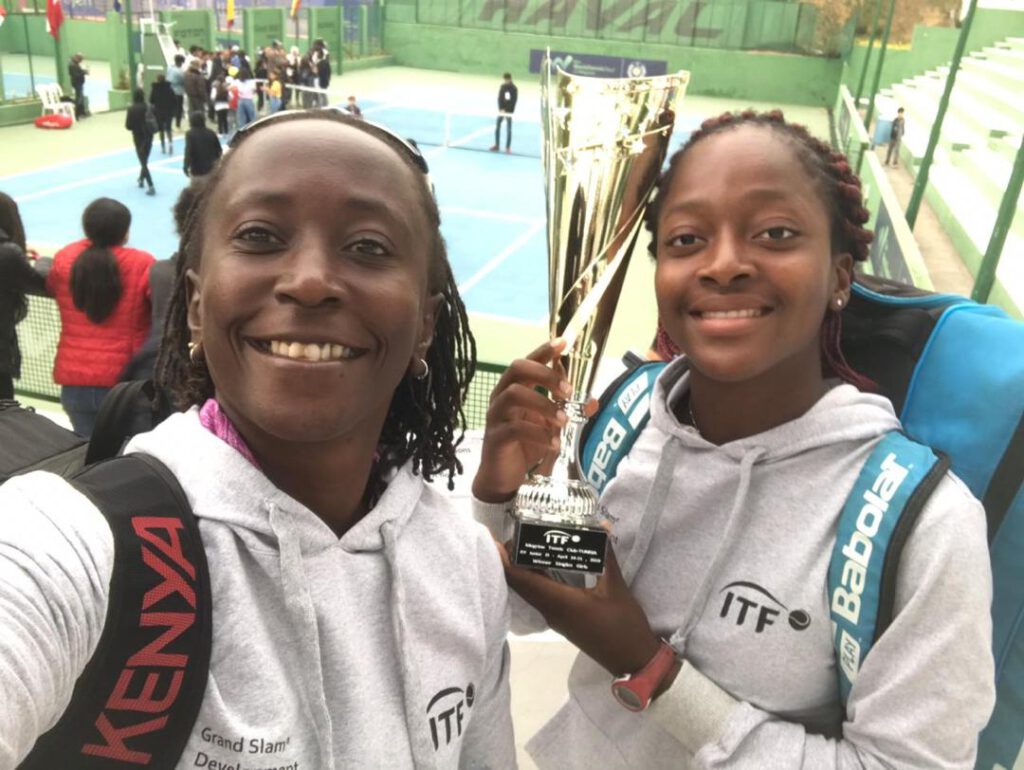 "My dad didn't allow me so much, he wanted me to focus more on school but I was always going with my sister and my brother.
"I don't know if they're watching, but they're champions. I was watching them, and I always wanted to be better than them someday.
"But then I went to Morocco. I never thought I would (like) get the chance to play a lot of Nigerian tournaments – if you understand.
"So, I never saw myself being number one anytime soon."
Even though she never envisaged this, becoming the number one player remains a thing of joy and excitement for the Nigerian Slam winner.
According to her: "But then, I am quite happy I had a lot of chances last year to play a lot in Nigeria,  and it ended the way it ended.
During her unbelievable run to the competitions she ruled, many Nigerian players were scared of playing against the youngster.
"Err… Fear , from people… I think fear is normal. And in this part of the world, we don't have a lot of belief in ourselves.
"And after winning my first tournament, at first, it wasn't like fear. I was winning quite easily in Nigeria, so of course, people were wondering how I play and all that.
"At first, everyone wanted to play against me. So, it wasn't like fear.
"I didn't feel like they were scared of me, I felt like, every match, I had to give in my best because the other person definitely knows that if she doesn't bring her best, it won't be a good match. So, it was always like that," the 17-year-old CBN Open defending Champion explained.
The concluding part of this interview is yet to be published. We enjoin our readers to stay tuned for more interesting episodes from this series.
Tagged:
ITF World Tour
National Tournaments
Nigeria's New Number One
Oyinlomo Quadre