Goodnews: AZIMUTH Junior Tennis Championship Is Back
Junior tennis players across Nigeria can beam with excitement following the announcement of the return of AZIMUTH Shipping Lines Junior Tennis Championship in Lagos.
The tournament which has launched many junior players into national limelight is in its fourth edition and was only suspended due to the Covid-19 pandemic.
But Nigeria Tennis Live can confirm that the AZIMUTH competition will stage a return in a matter of months, and players from across the country will be able to participate again and compete against the very best juniors in the country.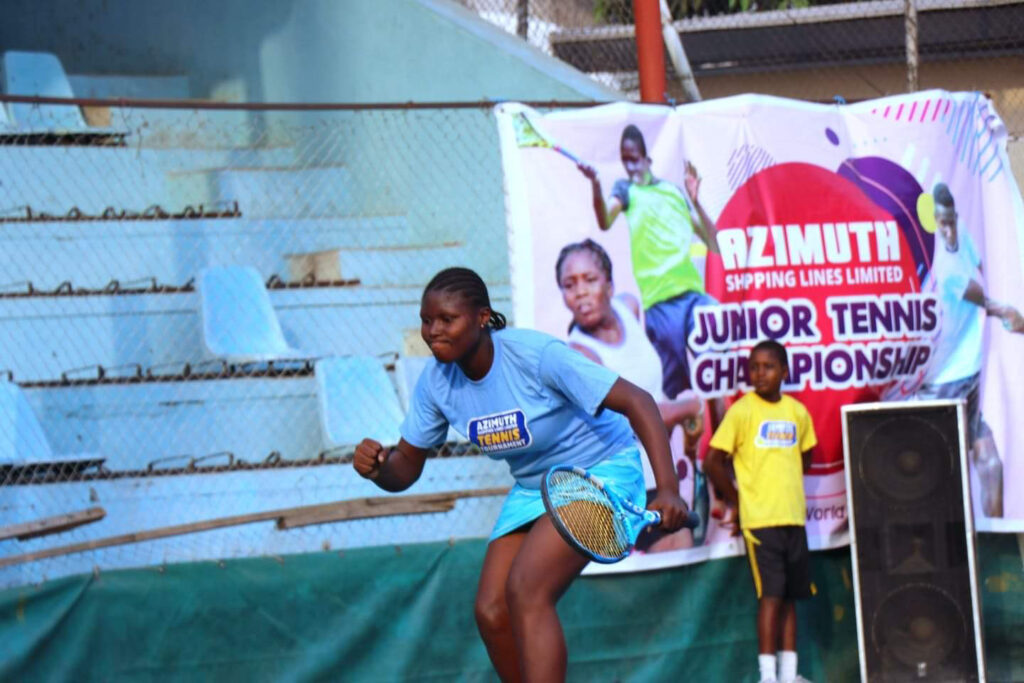 Coach Richard Inyang, the Tournament Director, informed Nigeria Tennis Live, that Captain Owolabi Martins, the MD/CEO of AZIMUTH Shipping Lines and the Sponsor of the tournament, has promised a bigger competition this year.
"The long awaited tournament is back," an excited Coach Richard told our correspondent.
"Captain Martins has promised to make this edition very memorable for the players as always.
"12&U, 14&U, 16&U boys and girls are the categories the players will be competing in, and as everybody already knows, we don't tolerate age cheats," the Tournament Director explained.
The fourth edition of the competition which is billed to hold (tentatively) at the Lagos Lawn Tennis Club, Onikan, Lagos, sometime in January, 2022, will also give prizes to players in the semis and in the finals.
"There shall also be prizes for the most outstanding players in the boys and girls' categories from the competition," the Victoria Garden City Tennis Club member added.
The AZIMUTH Shipping Lines Junior Tennis Championship is renown for unearthing talents which were hitherto known to many and also gives players a platform to compete every year.
Nigeria Tennis Live will keep our followers up to date with activities and events preceding the official announcement of the tournament start.
Tagged:
Azimuth Shipping Lines Junior Tennis Tournament
Captain Owolabi Martins
Coach Richard Inyang
Junior tennis tournament
Mary Udoffa