Ghana Junior ITF: Marylove Clashes With British Player In 2nd Round
Nigeria's Marylove Edwards will play her second round match of the ongoing Grade 5 Junior ITF Tennis Circuit in Ghana, against Britain's Flora Johnson.
Checks on the website of the world tennis governing body revealed that the talented Nigerian player got a bye in the first round of the encounter, therefore, she did not have to play any match before landing in the second round.
The 492 world ranking Nigerian player will now test the waters against her opponent from Britain as she hopes to progress into the quarter final stage of the competition.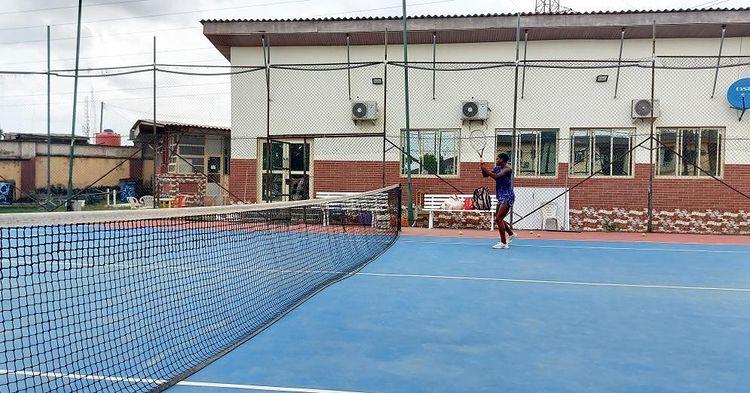 Even though she dropped places in the new rankings released on Monday, 29 March, Edwards remains the competition's number two seed and will fancy her chances of moving up the ladder to win the tournament.
Nigeria Tennis Live checks also confirmed that Rebecca Ekpenyong, the other Nigerian girl in competition, lost her first match in the Singles, but will be playing in the Doubles.
Ekpenyong lost to South Africa's Chandre Boshoff in two straight sets of 3-6, 1-6 in a total capitulation against her more resilient opponent.
The Nigerian will now partner with Kenya's Alicia Owegi to hunt for a place in the quarterfinal.
For the Nigerian boys, Canice Abua, the tournament's number six seed could not win the battle against Zimbabwe's Lyle Zaloumis.
The extremely determined Zimbabwean beat Abua 6-4, 4-6, 6-3 in a match that looked like it won't end.
Meanwhile, David Ekpenyong still has a date with Richard Nii Okai Okine from Ghana, as their first round match is yet to be played.
Nigeria Tennis Live will keep tabs on the results and performances of the players in the coming days, as the event continues.
The Grade 5 Junior ITF Circuit will end on 3 April, as youngsters all over the world jostle for (valuable) points.
Tagged:
Canice Abua
David Ekpenyong
Ghana Junior ITF Tennis
Marylove Edwards
Rebecca Ekpeyong