Fusion Foundation: How To Get Tennis Scholarship In The US
Fuad Quadre, the founder of Fusion Tennis Foundation, has revealed, in clear terms, how Nigerian players can get tennis scholarship in the United States of America.
He made this revelation during a side chat with Nigeria Tennis Live after the recently concluded Fusion Sports Foundation Summer Clinic/Foundation held at the Lagos Lawn Tennis Club, Onikan, Lagos.
Fuad, who is the elder brother of Nigerian female tennis superstar, Oyinlomo, explained that his foundation seeks to guide players on how to get these scholarships, whether full or 80%.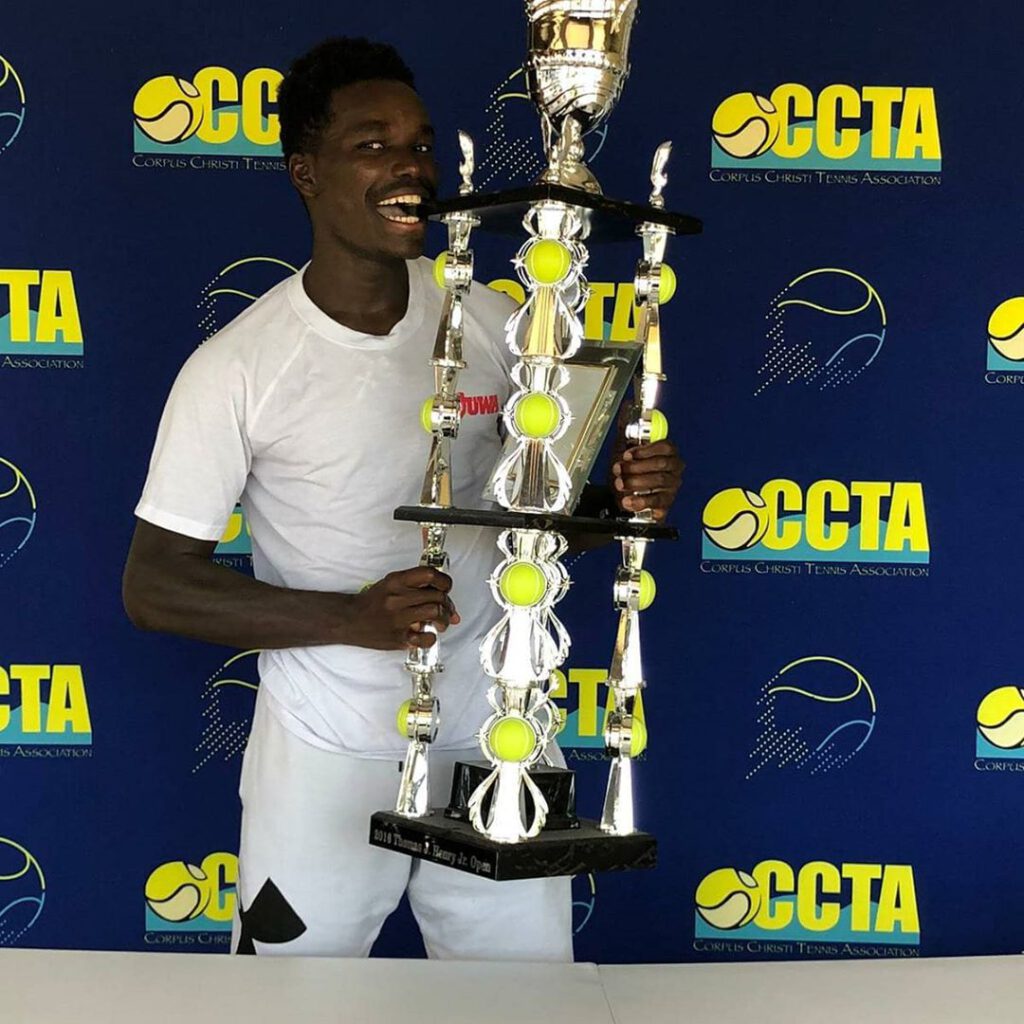 According to him, "I'm very appreciative of the good works Coach Abel does. He's the major brain behind most of the things we do.
"So, our foundation basically tries to get players ready for these scholarships. We pay for their SATs, ensure they have their O'level and also sponsor them to play tournaments so that they can improve their level of tennis.
"Apart from helping them boost their rankings, it will also improve their tennis to a reasonable level that can impress these schools where they will be applying for the scholarship.
"These are some of the things the kids are not privileged to have, that's why our foundation is there to support these kids to help them get these scholarships."
In clear terms, Fuad told Nigeria Tennis Live how Nigerian tennis players can gain admission to play college tennis in the United States of America.
Finish (high) school
Get a good SAT score
Be at a reasonable level of tennis
How good you are will determine the level you'll get into for the scholarship.
He added: "If these players can follow through with these diligently, I'm sure they'll get the scholarship that they desire.
"Again, that's what our foundation does is to help prepare the kids, the serious ones, and our successes over the years have proven this."
Some of the players who have recently traveled to the US include Christopher Bulus, Venus Ubiebi and Martins Abamu.
Nigeria Tennis Live will keep monitoring the activities of young and able tennis players who desire to play College tennis, and report to our teeming audience scattered across the world.
Tagged:
Christopher Bulus
Coach Abel Ubiebi
Fuad Quadre
Fusion Foundation
Fusion Sports Foundation
Martins Abamu
Oyinlomo Quadre
Venus Ubiebi