Fireworks In Lagos As Quadre Battles Ayoola In Exhibition Match
The Victoria Garden City (VGC) Sports club will be graced with some impeccable tennis action on Sunday, 9 August, Nigeria Tennis Live reports.
Nigeria's number one female tennis player and Africa's top junior, Oyinlomo Quadre, will be playing against Michael Ayoola in an exhibition match.
Our correspondent gathered that this warm up match will be watched by tennis followers and enthusiasts inside the VGC Sports Club on Sunday evening.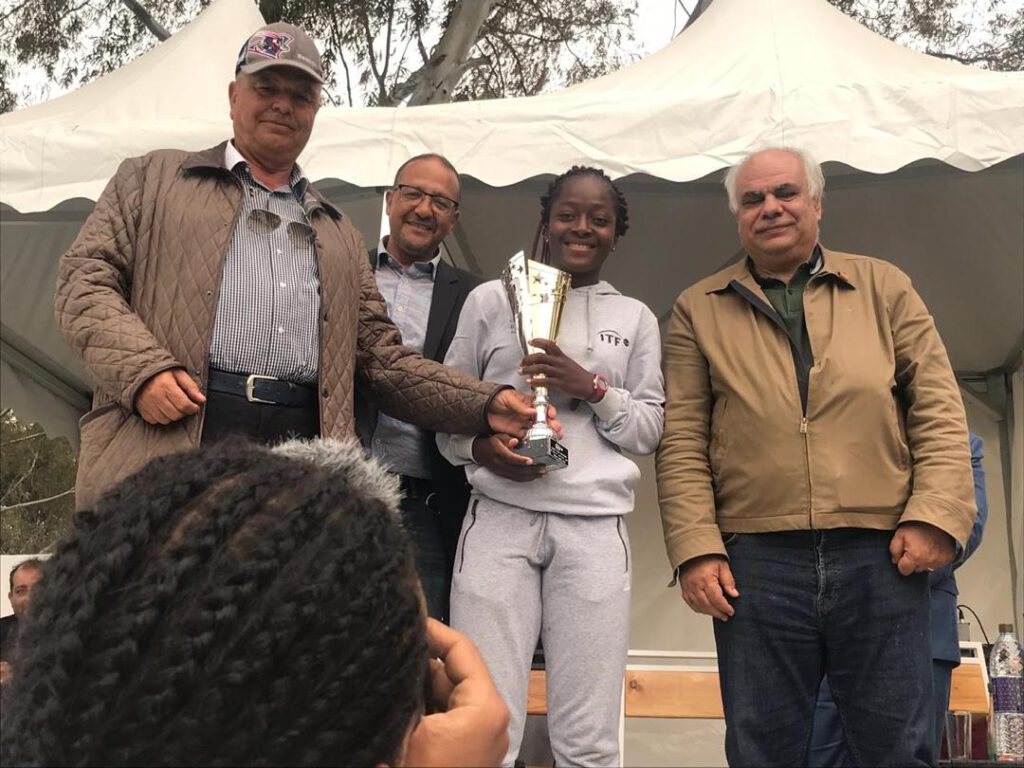 Mr. Shola Atilola, the organizer of the exhibition match to welcome players back to the courts after the break necessitated by the Covid-19 pandemic, told Nigeria Tennis Live that he expects a competitive atmosphere when both players square against each other.
He noted that while Quadre, a solid player recognized beyond the shores of Africa, will be expected to give a spectacle, she will have a tough opponent in Ayoola, another top junior player in West Africa.
Explaining the rationale behind the exhibition match, Mr. Atilola informed that this could open up possible sponsorship for the youngsters.
"I am organizing it to create awareness about how we need to be proud of our own and support them. It can (also) create opportunity for sponsorship," the tennis enthusiast explained.
"Oyinlomo is the best female player in Nigeria, Africa and top 100 in world junior while Micheal was once next gen junior player in Nigeria and even West Africa.
"It will be very intensive and entertaining, I look forward to the best of tennis in Nigeria," Mr. Atilola added.
This exhibition match is expected dignitaries inside the beautiful tennis section of the VGC Sports Club on Sunday evening.
This is the first time the Nigerian number one will be playing any competitive tournament since she returned home following the Coronavirus outbreak.
Even though she has been training with her team in Lagos, Nigeria, the match presents her the opportunity of gaining match fitness ahead of any possible tournament before the end of the year.
Nigeria Tennis Live will also be at the venue to cover the event and share highlights with our teeming readers.
Tagged:
Exhibition Match
Michael Ayoola
Mr. Shina Atilola
Oyinlomo Quadre
VGC Sports Club