Exclusive: Kaduna State Gov To Sponsor New Tennis Tournament
Nigeria Tennis Live has exclusively gathered that Mallam Nasir el-Rufai will be sponsoring a new tennis tournament in Kaduna in 2020.
The tournament will serve as a major source of competition for Nigerian players, especially those in the north.
This piece of information was made available to our correspondent by former national junior tennis coach, Ubale Mohammed.
Presently, the state tennis association is planning a national junior clay court tournament to revive tennis in the state.
The competition, Nigeria Tennis Live reports, is sponsored by Joel Adi, a former national junior champion, through his Anchor Dataware Solutions company.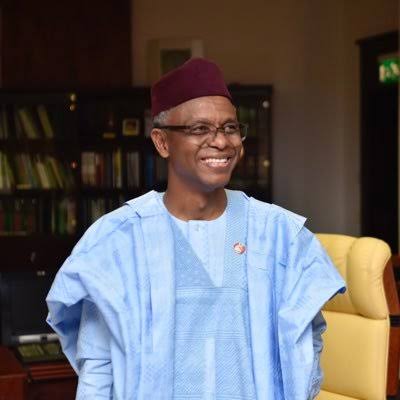 And in furtherance to this return of clay court competition to Kaduna, the state may have concluded plans to host a national championship in February, 2020.
Ubale explained: "We are going to select the best juniors in the country.
"We are going to have series of these tournaments on clay, and the next one is going to be sponsored by our governor, Mallam Nasir el-Rufai.
"That tournament will be both senior and junior tournament with a huge prize money.
"That will be in February next year."
Tennis players will be excited with this piece of good news as they have always complained about the dearth of tournaments in the country.
As at the time of filing this report, Nigeria Tennis Live could not confirm if the tennis federation has added it to their plans for year 2021 or not.
But there are chances the federation will be monitoring the situation in the northern state ahead of the proposed commencement of the competition in the new year.
Our correspondent will keep tabs on the preparations in the build up to the senior national championship.
Tagged:
Coach Ubale Mohammed
Kaduna Club
Kaduna State Tennis
Mallam Nasir el-Rufai