CONFIRMED: After AZIMUTH Juniors, Organizers Announce Date For Junior CBN Open
The organizers of the Junior edition of the Central Bank of Nigeria (CBN) Open have confirmed the dates for the 2020 episode of the tournament, Nigeria Tennis Live.
This announcement is coming barely weeks after the end of a hugely successful AZIMUTH Shipping Lines Limited Junior Tennis Championship which had a record number of entries for a national junior tournament.
Godwin Kienka, the Director of International Tennis Academy (ITA), the body in charge of the tournament, informed our correspondent that this year's event will end on 29 February, the day which marks the leap year.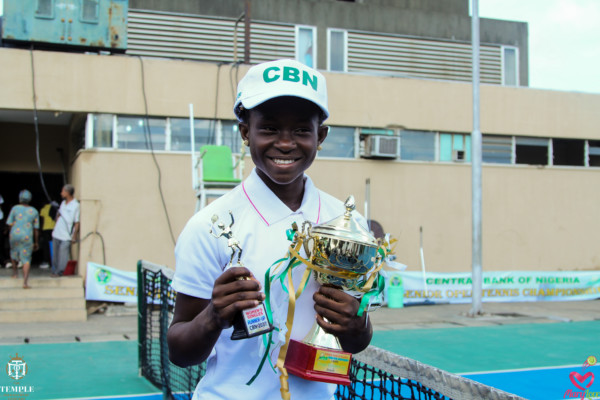 He noted that the competition will be even more exciting this year as the celebration coincides with the day that confirms 2020 as a leap year. The tournament will kick off from Monday, 24 February and culminate on Saturday, 29 February.
"Yes o… this year will be more interesting, especially with the fact that this is a leap year," an excited Kienka informed.
He added also, that the competition would ensure, as always, a discovery of new talents for Nigerian tennis, as this is one of the key reasons for putting the tournament together.
"The date has already been confirmed, so there's no need for alarm. We shall, as always, ensure that we discover many more talents for the Nigerian tennis circuit.
"Also, participants will be sure to grow steadily through our remaining programmes as we continue striving to take tennis to its desired place," he noted.
Nigeria Tennis Live will keep our readers up to date with the updates ahead of the competition which will be the second national tournament for the junior tennis players in 2020.
Tagged:
CBN Junior Open
CBN Juniors
Central Bank of Nigeria Junior Tennis
Godwin Kienka