Nene Yakubu inspired team Nigeria to an outstanding win against Sierra Leone in the first round of matches at the ongoing CAT U-12 Championship in Benin Republic.
The youngster, fresh from her incredible run of form at the recently concluded AZIMUTH Shipping Lines Junior Tennis Championship in Lagos, was a constant thorn in the flesh of her opponents.
Yakubu won her Singles tie against Dauda Haja in a 6-2, 6-2 game just as her compatriot, Ogunjobi Success Elizabeth crushed Contech Messeh 6-1, 6-2 to boast a 2-0 lead for Nigeria.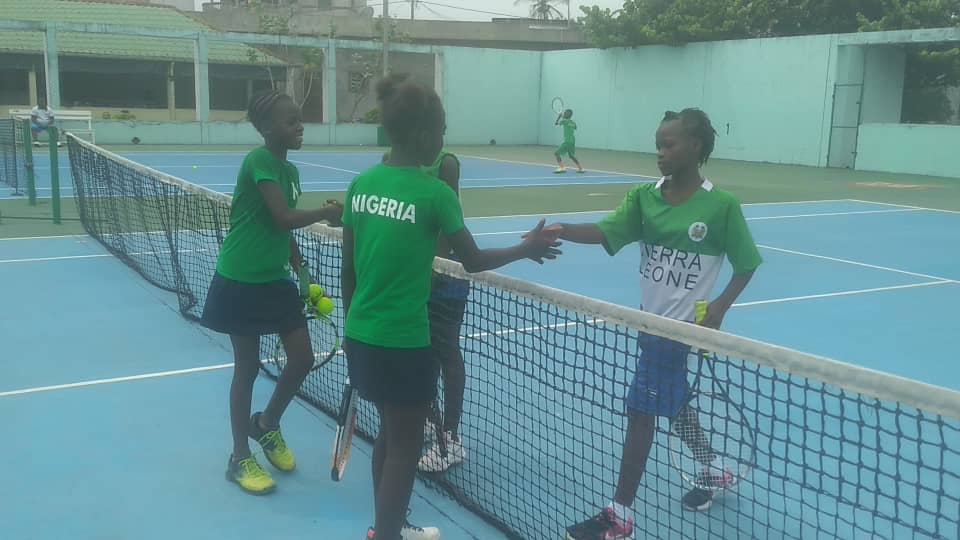 In the Doubles event, Yakubu partnered Khadijat Mohammed to hand the pair of Messeh & Haja a comprehensive 6-2, 6-1 defeat to complete a complete routing for the Nigerian players.
Information made available to Nigeria Tennis Live have it that of the five countries registered in the girls' category, only one will qualify after a round robin session.
The boys are divided into three groups of three countries per group. They will play round robin and two countries will qualify from each group to the knock out stage.
Nigeria, presently grouped with Mali and Senegal, is delicately poised to come out tops to challenge for the final podium place finish, but their matches will only kick off on Wednesday.
The draws will be made later this evening, as gathered by our correspondent from the team in Benin Republic.
Nigeria Tennis Live will keep up tabs with the players in the West African country, and report their progress to our teeming followers scattered across the world.