BREAKING: Marylove Crushes Briton, Lands In Q/F Of Accra J5 Event
Nigeria's Marylove Edwards has defeated Britain's Flora Johnson to advance to the quarterfinal of the Grade 5 Junior ITF Tennis tournament presently holding in Accra, Ghana.
Nigeria Tennis Live reports that the match which was concluded some minutes ago ended 6-1, 6-4 in favour of the Nigerian number two seed.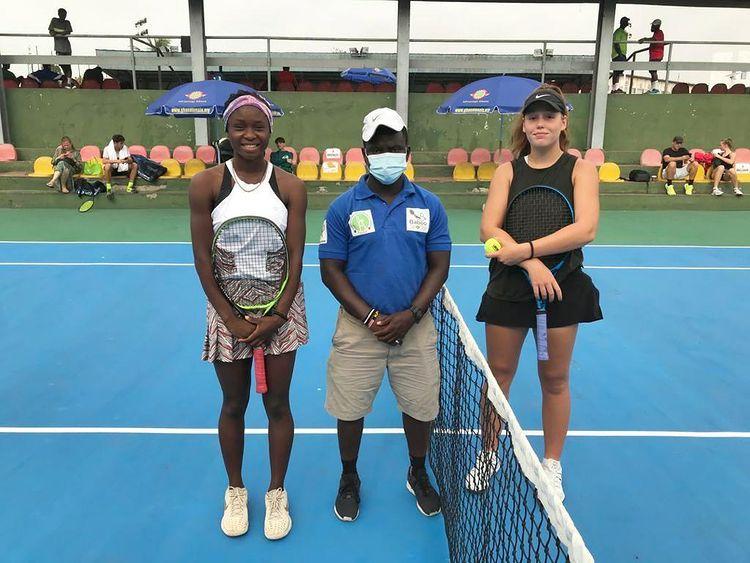 Edwards, arguably among the best players at the tournament, is poised to land in another semifinals in her next match.
The former US-based Nigerian teenager will now face either Andra IzabellaSirbu (number 7 seed) from Romania or Kenya's AliciaOwegi for a place in the semis.
After the match, the 16-year-old Edwards said she had to capitalize on a number of unforced errors by her opponent.
Tennis followers and enthusiasts will expect the one time finalist at the CBN Open Senior Tennis Championship, to defeat whoever she meets in the quarterfinals.
While the Romanaian is seeded 7, her Kenyan opponent is unseeded and no matter who wins, Edwards is not expected to have any difficulty beating them.
Nigeria Tennis Live will keep monitoring the activities of the Nigerian starlet from the tournament and report all the updates to our teeming followers.
Tagged:
Accra Ghana
Ghana Junior ITF Tennis
Marylove Edwards