Billie Jean King Cup: Nigerian Ladies Set For Home Return
The inspiring Nigerian team to the just concluded Billie Jean King Cup competition in Lithuania will return to the country on Sunday, 20 June, 2021.
Engr. Ifedayo Akindoju, the President of the Nigeria Tennis Federation (NTF) informed Nigeria Tennis Live that the history making team will depart Lithuania on Sunday morning and land in the evening.
Oyinlomo Quadre, Adesuwa Osabuohien and Sarah Adegoke became the first Nigerian ladies to participate in a Billie Jean King Cup tournament.
Their appearance at world Cup of tennis ended with two wins out of four, including 3-0, 2-1 victories against Kosovo and Armenia respectively.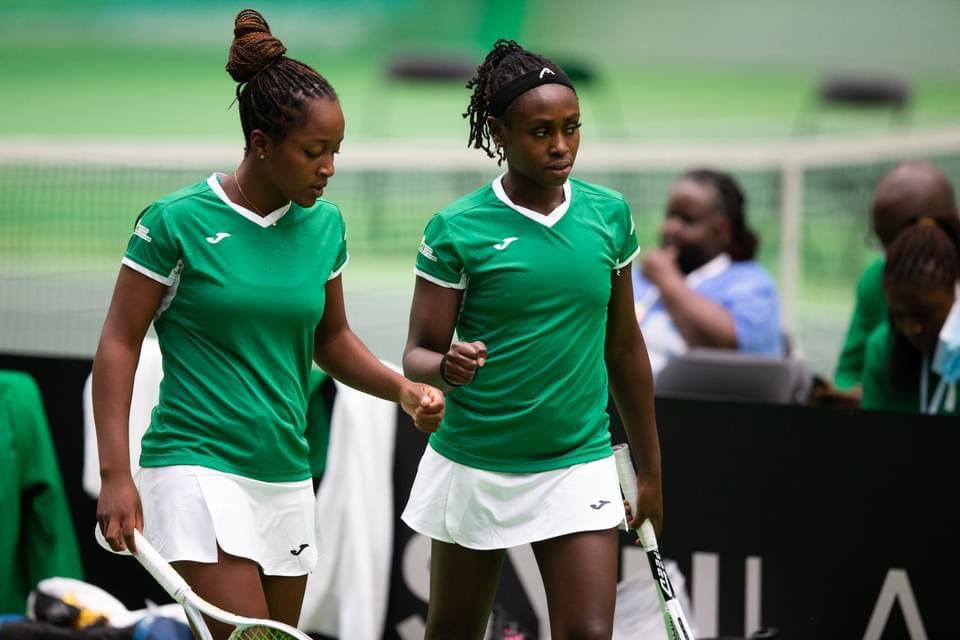 While the match against Kosovo, where Nigeria earned her first ever win in the tournament, was relatively easy for the team, the tie against Armenia was a bit difficult for the Nigerian ladies.
The final match against a more experienced Cyprus side did not end well for the Nigerian team, as they were beaten hands down.
Regardless of the loss to Cyprus, the Nigerian team held their own and shone like millions.
Osabuohien secured Nigeria's first ever win in a Billie Jean King Cup tournament while Quadre has now won most matches (two) for Nigeria at the event.
After this groundbreaking feat in faraway Europe, our correspondent has now gathered that the ladies return home on Sunday.
While Osabuohien is expected to return to her base in the United States, Adegoke, Quadre, Coach Rotimi Akinloye and the NTF President are expected back in the country.
"We leave tomorrow (Sunday) morning and arrive in the evening," Engr. Akindoju wrote in a text to Nigeria Tennis Live.
Nigeria Tennis Live will follow up with these players in the coming weeks as they continue with their tennis development.
Tagged:
Adesuwa Osabuohien
Billie Jean King Cup
Coach Rotimi Akinloye
Engr. Dayo Akindoju
Lithuania
Oyinlomo Quadre
Sarah Adegoke