Billie Jean King Cup: It Was A Honor To Represent Nigeria – Quadre
Oyinlomo Quadre has spoken glowingly of what her participation at the Billie Jean King Cup competition in Lithuania.
The Nigerian number one female tennis player currently holds the record of winning most matches for Nigeria at the event formerly called the Fed Cup.
Alongside Adesuwa Osabuohien and Sarah Adegoke, the 18-year-old carried thr weight of Nigerians on her shoulder at the competition, and delivered when it mattered.
Since her return from the tournament, she has been preparing for other junior competitions which she will be attending before the year ends.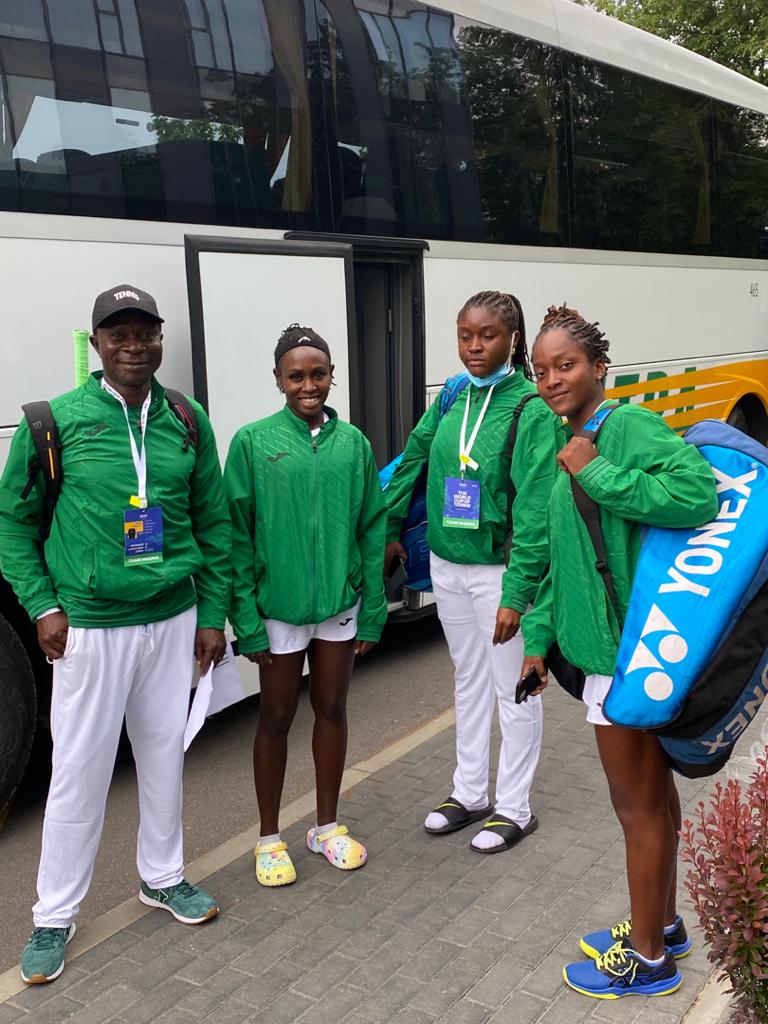 Quadre, the national champion, told Nigeria Tennis Live, that she holds dearly, the privilege to represent Nigeria at the competition.
"Honestly it still feels so surreal that we played in this event, and it's such a honor that I was one of the players to have competed this year," the Aces Academy upstart began.
"I had no expectations about our results, as everyone knows I like to take every match the same way.
"I was actually very excited to see other teams, play against their best players and compete in the professional level," the world 956 ranked player offered.
Asked how she felt when Nigerians stormed the airport to welcome her from the tournament, the Morocco-based tennis superstar expressed a huge surprise about the following and the presence of the people to welcome them at the airport.
She said: "I felt very emotional, it means a lot to see that people have been watching and following our results there. It motivates me to do better as it reminds me of my long term goals."
On the tournament's she will be participating in as the year winds down, Quadre explained that "I will be in Tunisia for some junior events, as I haven't played any in more than one year and I have some goals to achieve before the end of the year."
Nigeria Tennis Live will keep monitoring the activities of the player and report her performance to our teeming audience scattered across the globe.
Tagged:
Adesuwa Osabuohien
Billie Jean King Cup
Lithuania
Oyinlomo Quadre
Sarah Adegoke