Billie Jean King Cup: How Nigeria Plotted Kosovo Downfall
Facts have emerged on how Team Nigeria drubbed Kosovo 3-0 in their second match at the ongoing Billie Jean King Cup competition in Lithuania.
The Nigerian girls, participating in the tournament for the very first time, lost the opening fixture against Lithuania with the same scoreline, but made up for it with an emphatic defeat of Kosovo.
Adesuwa Osabuohien won Nigeria's first ever match in a Billie Jean King Cup tournament with a 6-1, 6-4 victory over Kosovo.
It was a sweet victory for Team Nigeria as it brought relief after the painful loss to hosts Lithuania.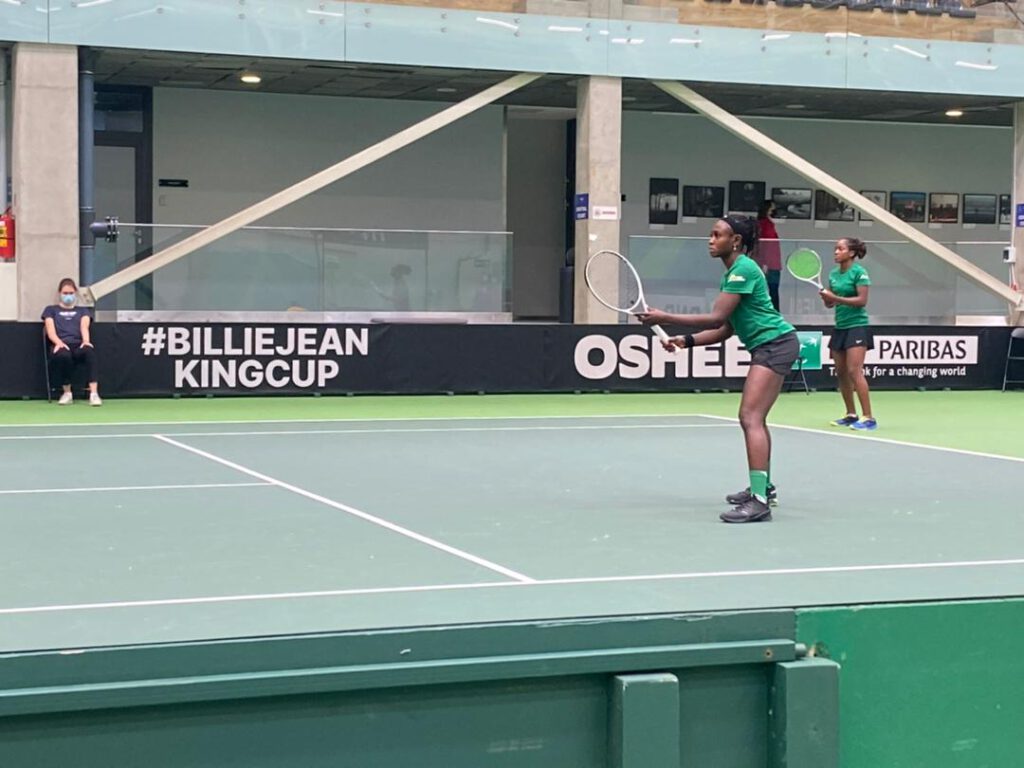 After the first victory, Nigeria's number one player, Oyinlomo Quadre, followed up with her own victory, battling her opponent to crack a 6-2, 4-6, 6-0 win.
The pair also partnered to crush Kosovo in the Doubles in a 6-2, 6-1 game to the delight and relief of the team after struggling on the first day of the tournament.
In an exclusive interview with Nigeria Tennis Live, Quadre has now revealed how they planned the defeat of their opponents.
Speaking first about the match, the reigning CBN Champ said: "I am really happy with the win today (Wednesday), it was a joint effort and everyone really contributed in the positive momentum we've had from the start of this event.
"Today (Wednesday), I think we played better than yesterday (Tuesday), we were more prepared too; yesterday was also good, we had so many chances but couldn't take them, playing against a good team at home, I think we did amazing on that.
"Overall, everyone's just really proud of the performance, our coach is really happy with the efforts we are putting in and also with the mentality we have in this prestigious event."
The NTF President, Engr. Ifedayo Akindoju, who went with the team to make history, could also not hide his excitement after the victory.
"Kosovo must fall," he had said after the first two wins in the Singles event.
Nigeria will play their next match on Friday, but their opponent, as at the time of filing this report, had not been revealed.
Nigeria Tennis Live will keep monitoring the activities of the team in Lithuania, and report to our teeming audience.
Tagged:
Adesuwa Osabuohien
Billie Jean King Cup
Engr. Dayo Akindoju
NTF President
Oyinlomo Quadre
Sarah Adegoke