Nigeria's contingent to the Africa Junior Tennis Championship qualifiers have departed the shores of the country for Togo, Nigeria Tennis Live can reliably report.
The team, or correspondent gathered, left Lagos at exactly 6am on Sunday as they look to meet up with the deadline for arrival as the competition kicks off on Tuesday, 8 January and runs till 16 January, in the neighbouring West African country.
Coach Abel Ubiebi, accompanied by Patience Onebamhoin, will dish out instructions to the youngsters as they are optimistic of another triumphant win for Nigeria in the junior cadre of African tennis.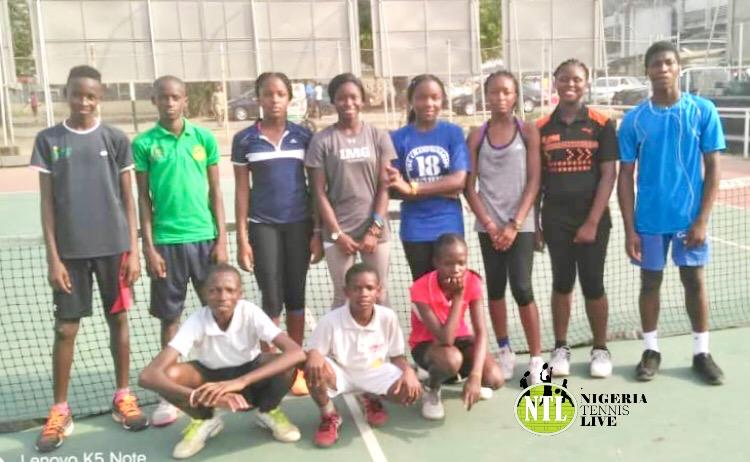 According to Coach Abel, the likes of Marylove Edwards (who recently returned to Nigeria from her US base), Mary Udoffa, Oiza Yakubu, Rebecca Ekpeyong, Serena Teluwo, among others are representing Nigeria in the girls' event.
Meanwhile, Matthew Abamu, Kushimo Usman, UK-based Andu Mukhtar, Joshua Maxwell will lead the charge for the boys' qualification.
Coach Abel, a PTR-certified tester, expressed optimism with the level of readiness and attitude the players showed during their training sessions.
He stated that: "They all appear enthusiastic and are raring to go. They have also shown positive attitudes in training which is very important ahead of such an important tournament.
"I believe we shall return victorious."
Check out the full list of players that made the cut:
Girls 16&U:
Marylove Edwards
Rebecca Ekpeyong
Mary Udoffa
Girls 14&U:
Iye Onoja
Serena Teluwo
Oiza Yakubu
Boys 16&U:
Matthew Abamu
Usman Kushimo
Ando Mukhtar
Boys 14&U:
Ganiyu Mubarak
Ibrahim Suleiman
Joshua Maxwell
Nigeria Tennis Live will monitor the activities of the players during their two-week stay in Togo and report the latest developments as they unfold.