After Dominating Lagos Open Juniors, Ekiti Players Set To Repeat Feat At Chevron Junior Tourney
Ekiti State accounted for six medalists at the recently concluded Lagos Open junior competition and are set to repeat the same feat in the Chevron Junior tennis Championship.
Information made available to Nigeria Tennis Live has it that out of eight available trophies/medals at the Lagos Open juniors, Ekiti won a whopping six; five gold, one silver.
Oluwaseyi Ogunshakin and his elder brother, Oluwaseun, were both winners in the U-10 & 12 categories while Daniel Adeleye, Esther Oni and Success Ogunjobi claimed the title in the boys 16, girls 14 & 12 respectively.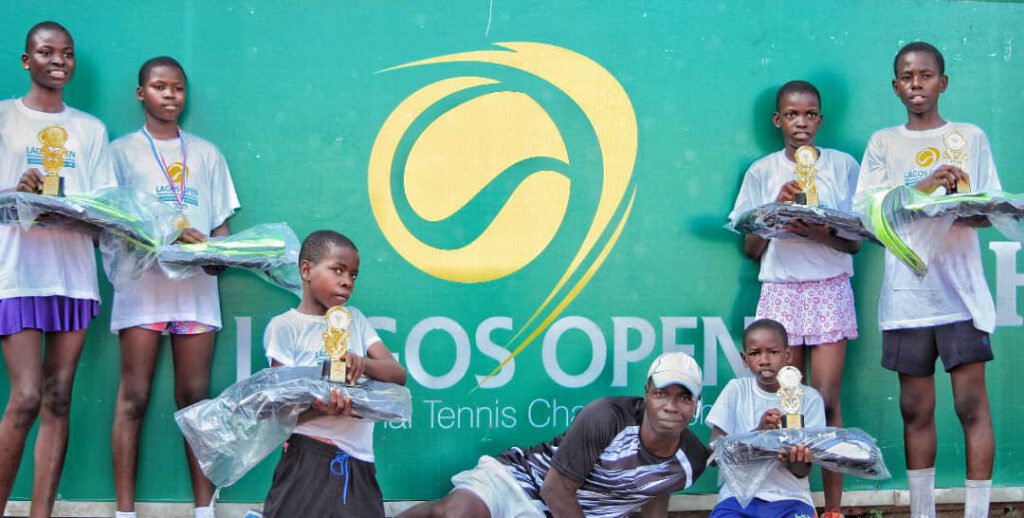 Faith Adeusi has to relinquish girls U-12 title to her fellow Ekiti counterpart in a competition totally dominated by the youngsters.
The players, Nigeria Tennis Live has gathered, are almost certainly on their way to repeating the enviable feat at the ongoing Chevron Junior Tennis Championship in Lagos.
According to reports, Oluwaseun was undefeated in the U-12 category and now plays for a place in the finals, just as Daniel, Success and Toyosi are also in contention for a final slot.
Nigeria Tennis Live will be on ground to cover proceedings from the final clash which will hold on Sunday, 27 October, at the Lagos Lawn Tennis Club, Onikan, Lagos.
Tagged:
Chevron Junior Tennis Tournament
Junior tennis players
Lagos Lawn Tennis Club
Lagos Open 2019
Oluwaseun Ogunshakin
Oluwaseyi Ogunshakin