African Games: Ex-Governors Cup Star Stops Oyinlomo In Two Straight Sets
Nigerian youngster, Oyinlomo Quadre, could not continue her impressive performance at the ongoing African Games in Rabat, Morocco, where she has been in fine form.
In the quarterfinal match against South Africa's Chanel Simmonds, a top 400 player on the ITF rankings, Quadre lost in two straight sets of 2-6, 2-6.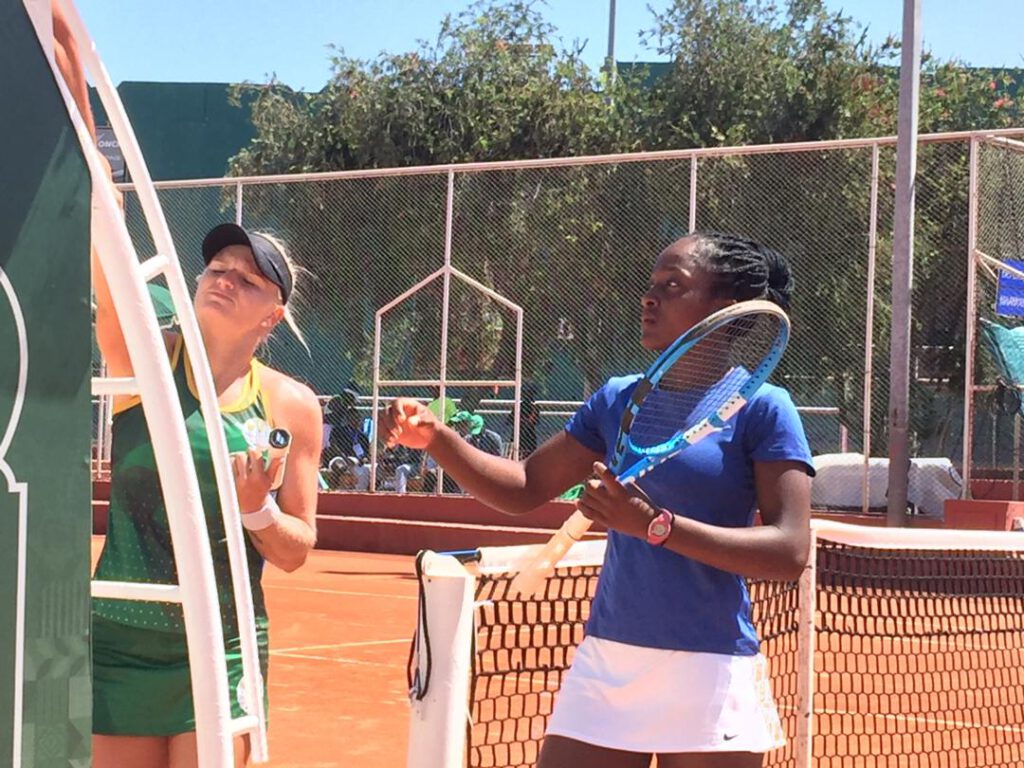 The Nigerian number 177 in the world junior rankings had an outside chance of defeating the South African superstar in the encounter, and the result proved that much.
In spite of the defeat, however, the youngster was not dejected, as the Nigerian female team are still in contention in the team event.
National junior tennis coach, Abdulmumin Babalola, told our correspondent from Rabat that the youngster seems unperturbed by the loss.
"She's doing fine, and she's good to go for the next games," he said.
Nigeria Tennis Live will keep up with the updates from Morocco as the competition progresses.
Tagged:
Abdulmumin Babalola
Chanel Simmonds
National Junior Tennis Coach
Oyinlomo Quadre
Rabat Morocco
South Africa