Accra J60: David Ekpenyong – The Last Man Standing
For the second time in a few weeks since Nigerian players took to the Gold Coast of Ghana for the Junior ITF tournaments, a Nigerian has made it to the finals.
With the exception of Ohunene Yakubu who was a runner up in one of the weeks of the competition, No Nigerian player had been able to make it to the final of the tournament. Then David Ekpenyong happened.
The Nigerian teenager who spent two weeks in Canada, playing J100 tournaments, and making it to the finals, returned to Africa, to compete in Ghana, to improve his rankings and work on his tennis development.
While it was not an easy task to get to the final, he is the only Nigerian who scaled the difficult hurdles of other tough oppositions who played the competition.
Ekpenyong, the J60's number three seed, had to overcome fierce opponents enroute to making it to the final, but his biggest test in the competition yet awaits him.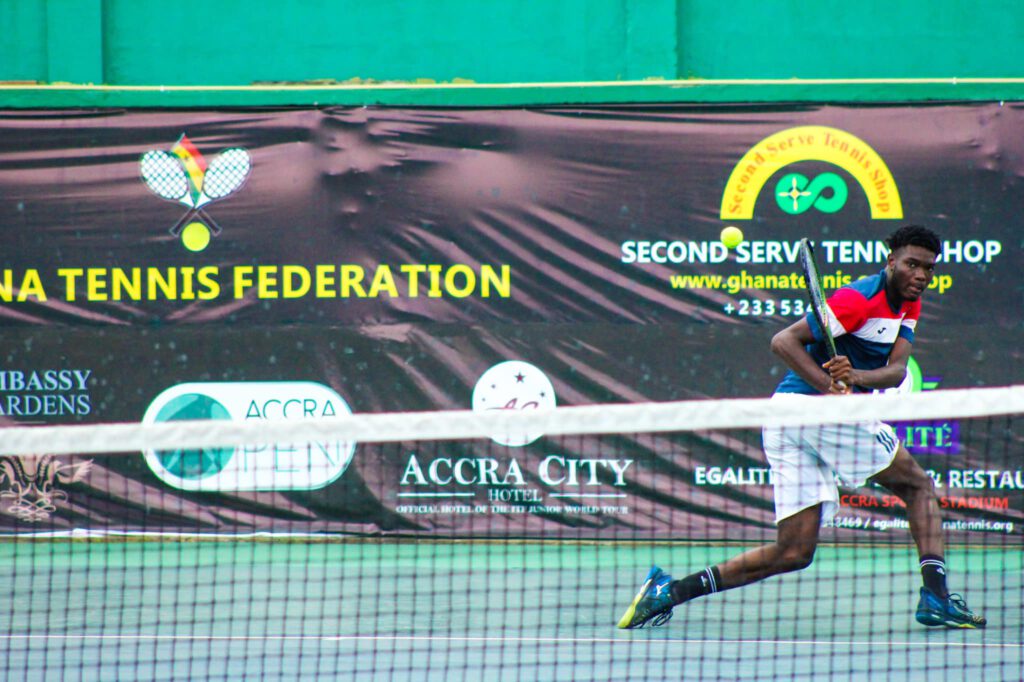 He will be playing against the tournament's number two seed, Nikola Jovic, who is an extremely formidable opposition ranked 232 in the world. Ekpenyong is ranked 273.
Ironically, Ekpenyong will be the only reason the 16-year-old does not win his second title at the Ghana Tennis Foundation (GTF) J60 event after defeating a home player to the title last week.
While this match up seems like the most perfect for the Nigerian player to show how well he has grown over this years, it also seems like a banana peel for him.
However, Nigerians will be rooting for their teenage sensation to come through with an outstanding performance to upset the opposition and truly be the last man standing.
Tagged:
David Ekpenyong
Ghana J60 event
Junior ITF Circuit