50 Officials Expected For The Nigeria Tennis Umpires Association AGM In Asaba
All is set for the commencement of the Annual General Meeting (AGM) of the Nigeria Tennis Umpires Association holding in Asaba, the Delta State Capital.
Information reaching our correspondent is that about 30 officials are already in Asaba for the meeting but the total number of participants expected is not less than 50.
Mr. Kehinde Ijaola, the association's chairman, told Nigeria Tennis Live that the meeting is targeted at getting feedback from members of the group as well as plan for the new tennis season.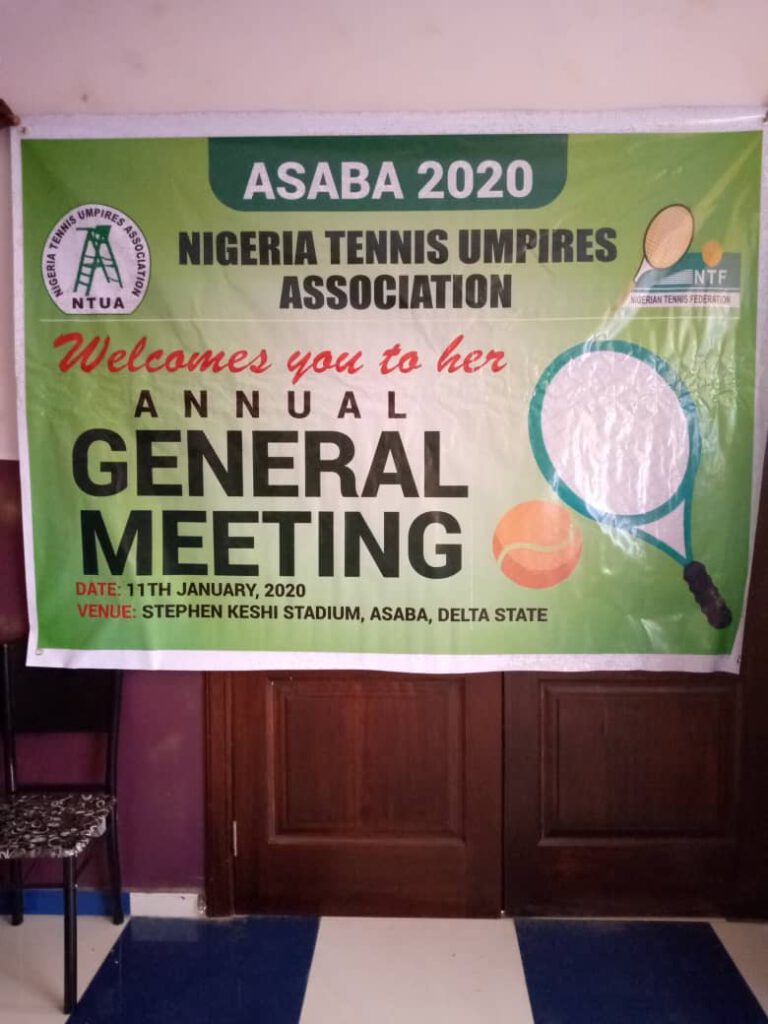 In a chat with our correspondent, he noted that the meeting will also afford the umpires the opportunity to go through a refresher course to brush up their knowledge about the game ahead of the new tennis year.
He said: "We kick off on Saturday with a one-hour refresher course to remind our officials of the latest tricks in officiating of the game.
"Afterwards, we'll have a 30-minute break before we get on with the AGM proper.
"The constitution committee will give a briefing as well as other reports while the chairman will state the association's achievements in the last one year as well as plan other activities for the year."
Top Nigerian tennis umpires are expected at the AGM which will aid them in planning their welfare, among other events before the commencement of the fast approaching tennis season.
Nigeria Tennis Live will ensure a proper coverage of the event and report in details to our followers.
Tagged:
Mr. Kehinde Ijaola
Nigerian Tennis Umpires
Nigerian Umpires Association